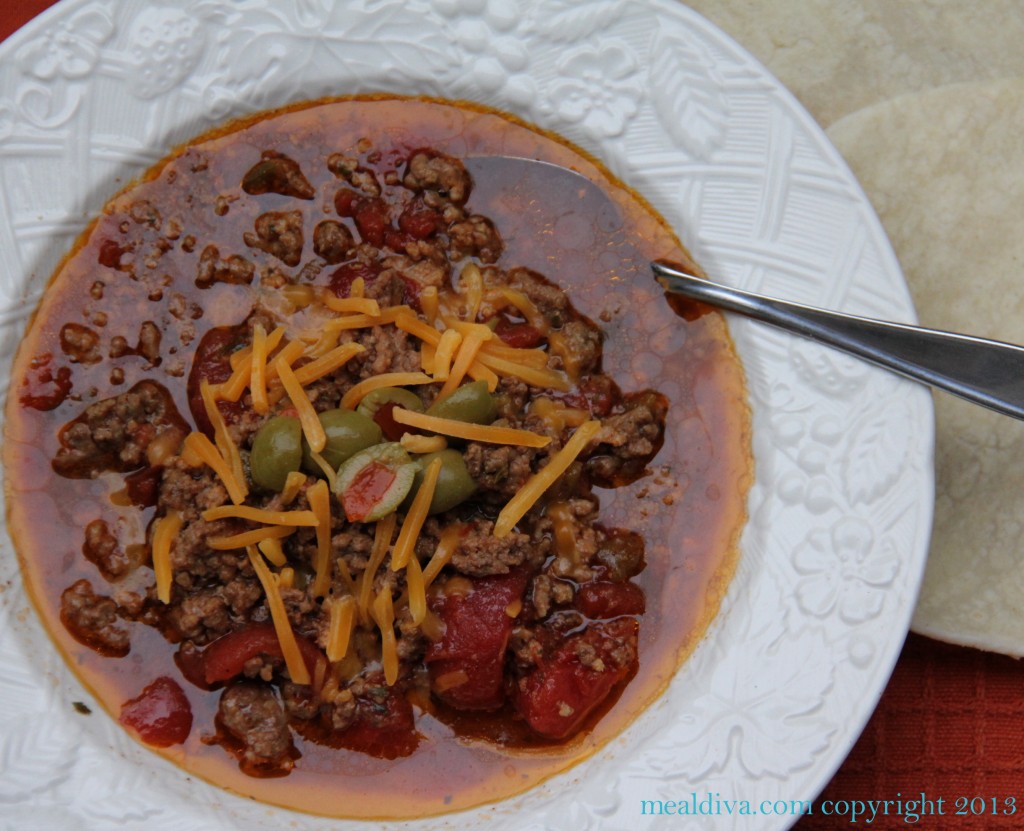 Might this be "food porn" for the crockpot lover?
I think so!
This quick and delicious Taco Soup is sooooo easy to throw together and it received a two thumbs up from Peanut, Spud and Stew! So go whip out your slow cooker and give this a whirl this weekend! After all, it's perfect for Sunday night football watching! Go Jets ( did I just say that?)
Enjoy!
Taco Soup
Ingredients:
1 lbs. ground beef, browned and drained
1 clove of garlic, minced
2 ( 14 oz) cans of chicken broth
2 (14 oz) cans stewed tomatoes, chopped with liquid
1 1/2 cup medium salsa
2 tbs. dried cilantro
1 tbs. ground cumin
1 tbs. chili powder
3-4 taco shells or corn chips for serving
Grated jack or cheddar cheese
Optional toppings
Diced avocado
Sour cream
Chopped fresh cilantro
Sliced green olives ( my favorite)
Directions:
Combine all of the ingredients except the taco shells/corn chips, cheese and toppings in a crockpot.
Cover and cook on high for 4-6 hours or on low for 8-10 hours.
Skim excess fat off of the top and ladle hot soup into individual serving bowls over the taco shells and cheese.
Note: As is my belief with all crockpot meals, if you can simmer the meal on the stove for 15 minutes before serving, it really helps to enhance the flavor!
If you enjoy cooking with your crockpot, be sure to check out MealDiva's Short Ribs, Chicken Soup and top 5  Fall Crockpot Recipe's!