Calling all vegetarians and meat eaters alike – this warming winter dinner will satisfy all of your cravings! This recipe for Sweet Potato & Corn Stew not only fills you up but it warm you up too. The best part? It cooks all by itself in the crockpot and will be ready when you are.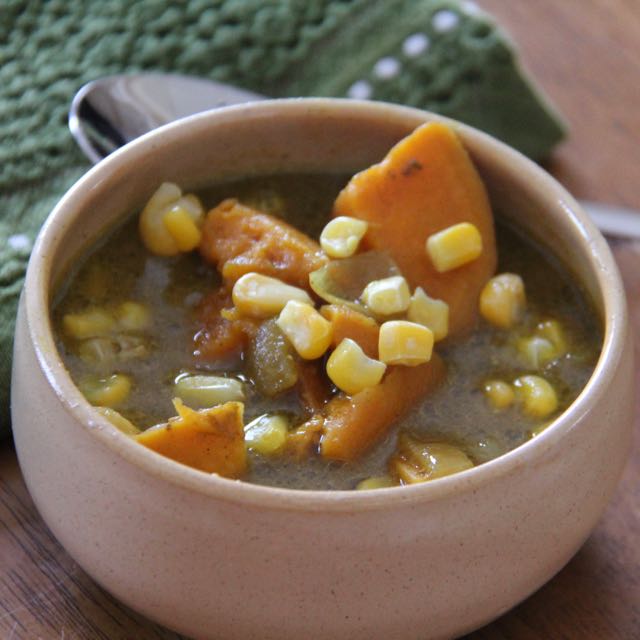 Loaded with sweet potatoes, corn, ginger, garlic and jalapeño peppers, this stew packs a flavor punch that will warm you up on a cold winter night. Serve it with a little rice and you have one filling meal right here!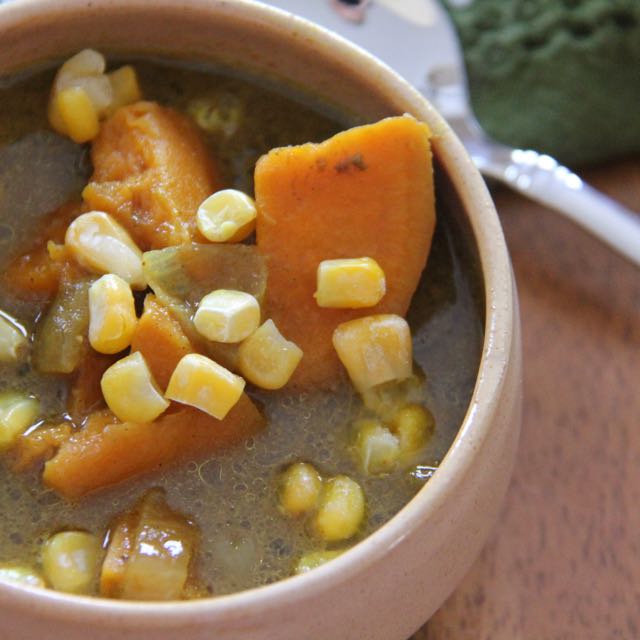 Crockpot Sweet Potato & Corn Stew
Ingredients:
1 tbs. olive oil
1 large onion, chopped
2 tbs. fresh ginger, diced small
1 jalapeno pepper, seeded and diced small
2 garlic cloves, diced small
1 cup frozen corn kernels
2 1/2 tsp. curry powder
1 (13oz) can coconut milk
1 tsp cornstarch
1 (14oz) can vegetable broth
1 1/2 tbs. soy sauce plus more to taste
4 sweet potatoes, peeled and cut into cubes
Hot cooked jasmine white rice
Directions:
Heat oil in a large skillet oven medium heat. Add onion, ginger, jalapeño, and garlic. Cook, stirring occasionally until the onion softens, about 5-7 minutes. Remove from heat and stir in curry powder.
Whisk coconut milk and cornstarch together in the crockpot.
Add broth and soy sauce and then potatoes.
Top potatoes with coconut milk and cook on low for 5 to 6 hours or until the sweet potatoes are tender.
Gently stir to smooth out the cooking liquid ( coconut milk may look at little curdled) without breaking up the potatoes.
Add corn 15 minutes before serving and adjust seasoning to taste with additional soy sauce.
Spoon oven rice and serve hot.