This Crockpot Pulled Pork Taco recipe takes 10 minutes to pull together and will fulfill your wildest dreams of a simple way to make amazing food at home.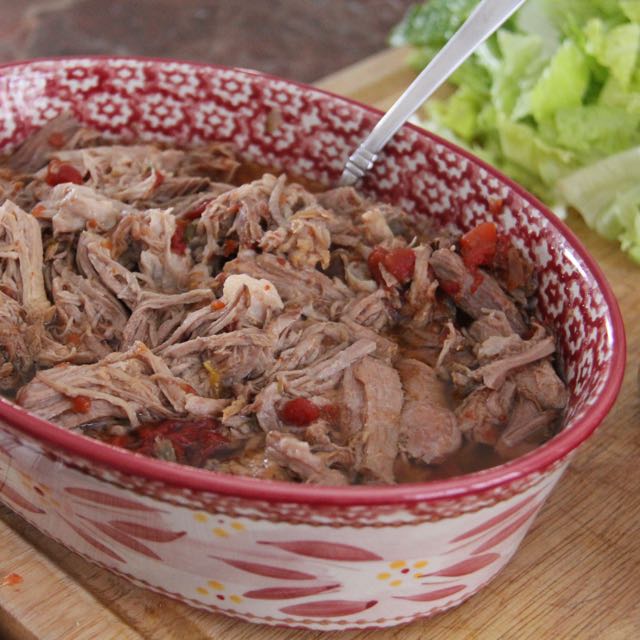 When you have a lot going on or very little time to spend in the kitchen, using a slow cooker or crockpot is the secret to tender meat and short prep time.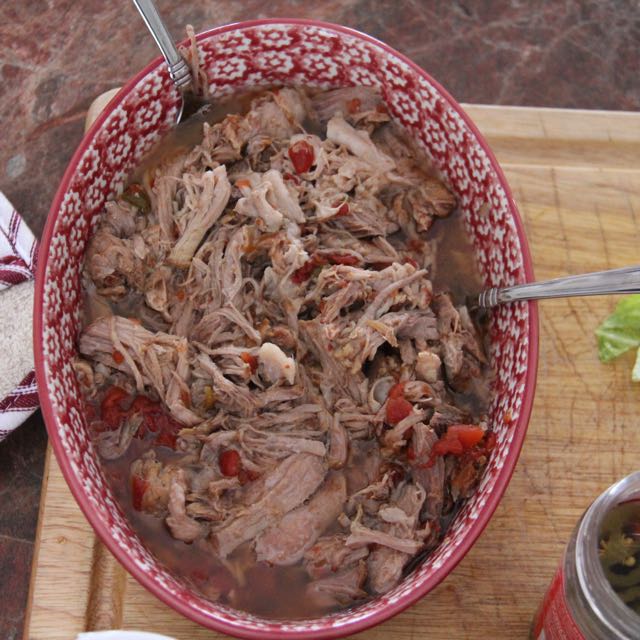 I have so much going on right now that I forgot to take a picture of the actual stuffed taco. Trust me when I say this deliciousness got nested right into a crunchy taco shell, topped with lettuce, hot peppers and salsa and devoured!
Why forget the taco picture? You see, I'm writing this recipe to you from the middle of a perfect storm of snow, backyard renovations, travel spring spots for three kids and my personalized  Food Coaching and Cooking business is booming! Weeks like this one really make me appreciate those quiet nights on a couch watching a great show and lazily sipping on a fabulous glass of wine with my hubby ( Game of Thrones anyone)?! But enough about me! Here's the recipe and a quick pix of some of our favorite toppings (don't judge the packaged guacamole – the avocados in the store were terrible)!
Crockpot Pulled Pork Tacos
Ingredients:
1 yellow onion, diced
2 garlic cloves, diced
1 tbs. cumin
1 tsp. paprika
1 tsp. chili powder
1 tsp. oregano
1 tbs. salt
1 3 1/1 to 4 lbs. boneless pork shoulder ( or butt), cleaned
1 16oz. jar salsa ( heat of salsa is your choice but I like milk for this recipe)
1 package tortillas or taco shells
Directions:
Place onion and garlic in the bottom of a large crockpot.
Place pork shoulder into crockpot and sprinkle spice ingredients over pork shoulder and spread it around like a rub using your hands.
Pour jar of salsa over pork shoulder.
Cook on low for 6-12 hours or until pork is tender and falling apart.
Remove pork to a plate, remove visible fat and, using 2 forks, shred it into pieces.
Pour a scoop or two of the accumulated juices and soft onions into the pork meat and stir to combine.
Place pork into tortillas or shells and serve with choice of accompaniments.