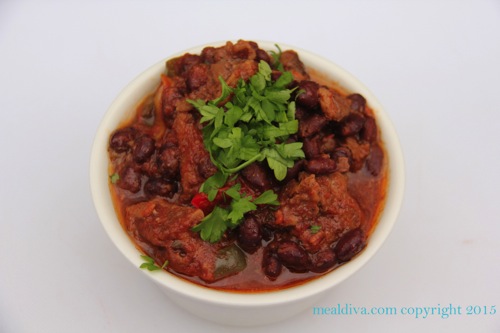 Simple, comforting and satisfying – it's the answer to your cold weather weeknight blues: Crockpot Black Bean & Beef Stew. Yum.  Enjoy!
Crockpot Black Bean & Beef Stew
Ingredients:
1 medium onion, chopped
1 lbs. lean stewing beef
1 (24oz) can diced tomatoes
1 (15oz) can black beans, rinsed
1 bag frozen peppers mix
1 tsp. cumin
2 tsp. chili powder
Directions:
Coat bottom of a crockpot with nonstick cooking spray.
Place onion in the pot, followed by beef, tomatoes, jalapenos and black beans and peppers.
Add cumin and chili powder, and mix into the juices a little.
Cover and cook on low for 8 hours.