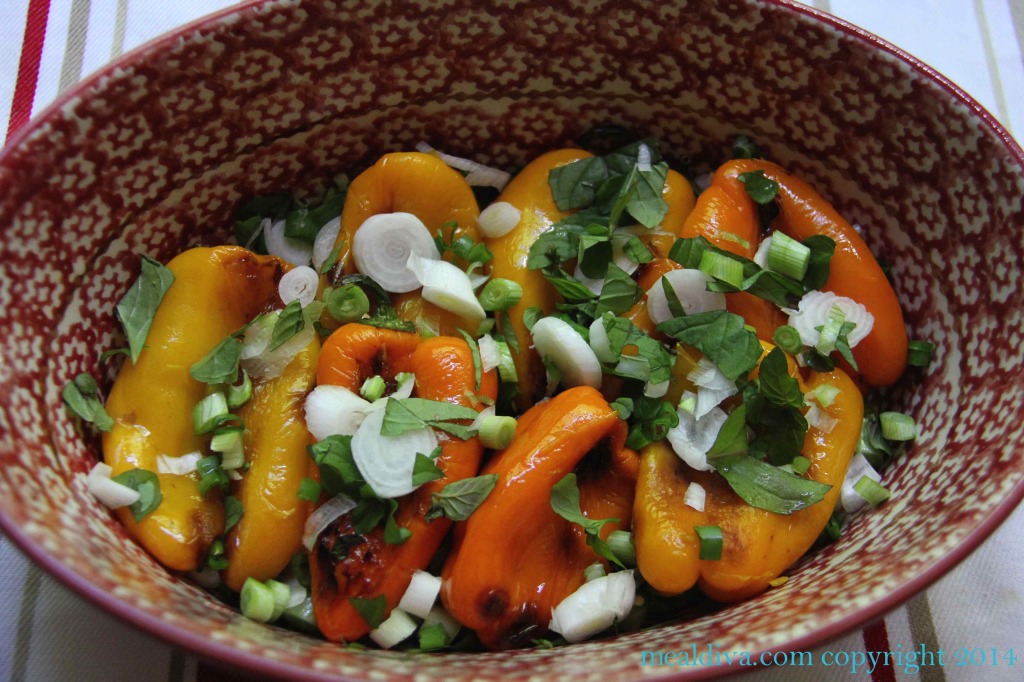 I've been making this baked peppers with cream recipe for a decade now – it's a comforting vegetarian side dish that I can never get enough of. When baked with the delightful baby peppers, the delectable cream, sweet shallots and fresh basil really catapult this dish into the ultimate tasty side dish that can be served with anything from steak to chicken to fish!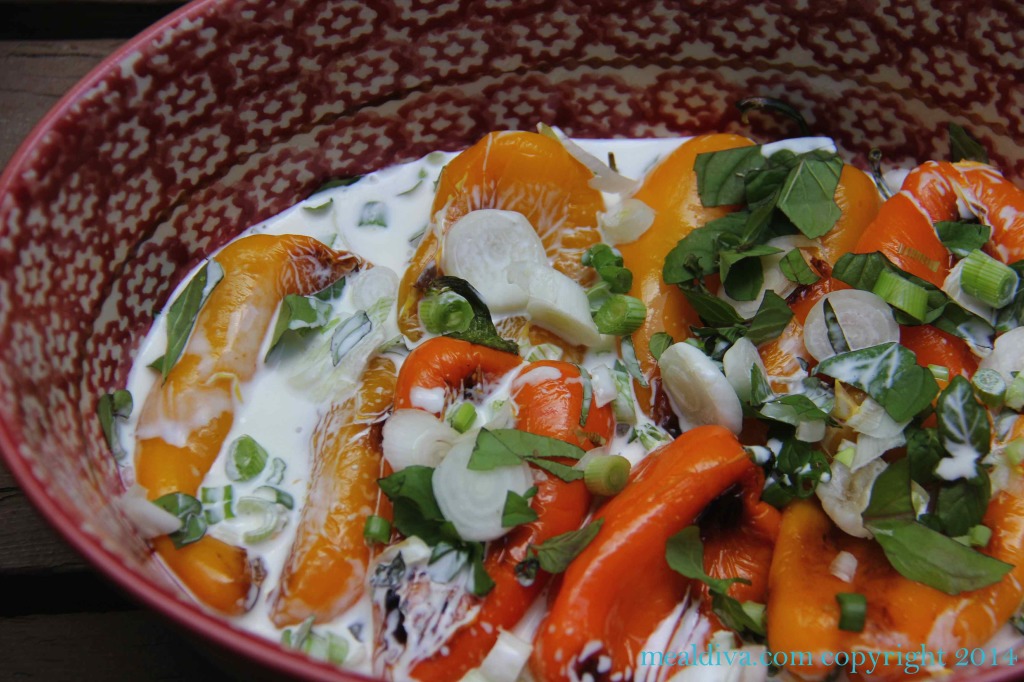 Seriously, look at this. I'm so in love with this pepper dish! Enjoy!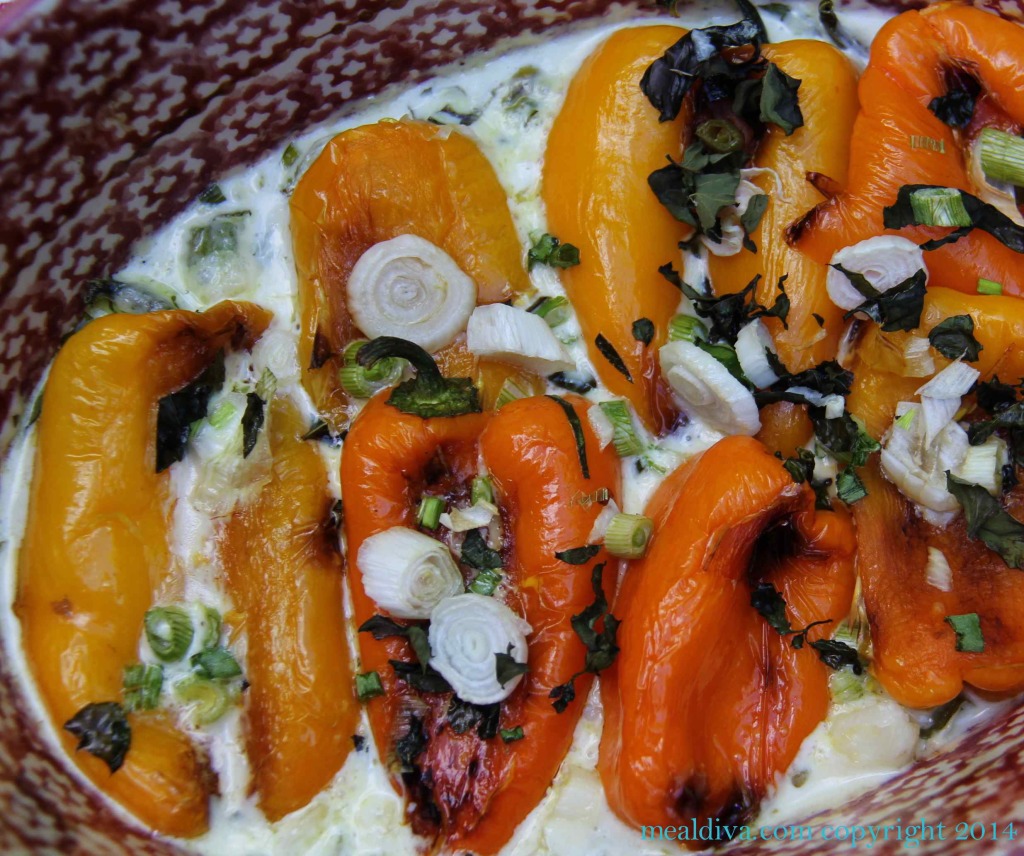 Baked Peppers with Cream
Ingredients:
8-10 baby bell peppers
1 large shallot, minced
8-10 fresh basil leaves, shredded
¾ cup light or heavy cream
Salt and pepper
Directions:
Preheat a broiler to 500 degrees
Cut the peppers in half and remove the seeds, stems and ribs.
Lay the peppers on a baking sheet and place under the broiler for 3-5 minutes until the skin blackens and blisters.
Remove from the oven and wrap with aluminum foil.
Let the peppers cool for 10-15 minutes and then peel the skin.
Reduce oven to 375 degrees.
In a buttered baking dish, layer ½ the shallots and basil leaves on the bottom.
Add the peppers and then the remaining shallots and basil leaves.
Pour cream over peppers and season with a good pinch of salt and pepper.
Place in the oven and bake for 30-40 minutes , uncovered, until the cream thickens and the peppers are tender.