This might be the EASIEST casserole recipe EVER. Seriously. No joke. And my kids LOVED IT! Does it get any better then that? I think not. All you need is a rotisserie chicken, enchilada sauce, corn tortillas, sour cream and cheese…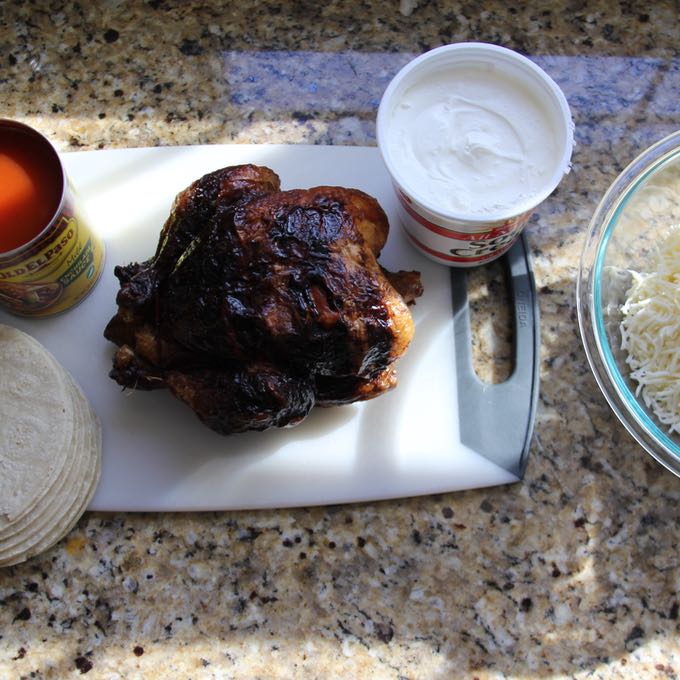 Put it all together and you get this: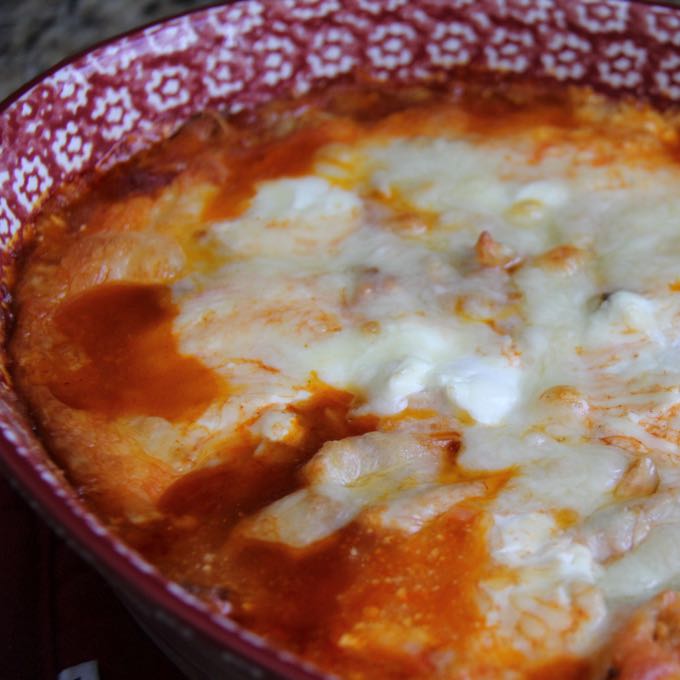 Heaven.
I serve this with a side of refried beans and a large side salad. Enjoy!
The Easiest Enchilada Casserole Recipe Ever
Ingredients:
1 rotisserie chicken, shredded
18 (6 inch) corn tortillas, torn in half
1 (28 ounce) can red enchilada sauce
1 (16 ounce) package shredded Monterey Jack cheese
1 (8 ounce) container reduced fat sour cream
Directions:
Preheat oven to 350 degrees F (175 degrees C).
Lightly grease a medium sized baking dish.
Pour about 1/2 inch enchilada sauce in the bottom of a medium baking dish, and arrange 6 tortillas in a single layer.
Top with 1/2 the chicken, 1/3 cheese, 1/2 the sour cream, and 1/3 of the remaining enchilada sauce. Repeat.
Coat remaining tortillas thoroughly with remaining enchilada sauce, and arrange on top of the layers.
Sprinkle with the rest of the cheese and top with any remaining enchilada sauce
Cover, and bake 45 minutes in the preheated oven.
Cool slightly before serving.