This is a Martha Stewart  inspired dish. I love making her Spicy Peanut Chicken recipe and over time,  I made it my own. I think I can safely say that this is one of my favorite meals to make and of course eat. Why do I love making this?  Simply, it ALWAYS turns out stunning and delicious. To make this a complete, MealDiva Approved dinner, cook up some sweet potato fries as well! Enjoy!
First, get all of the peanut sauce ingredients mixed together in a bowl. It might take a few minutes to get the peanut butter mixed in so be patient!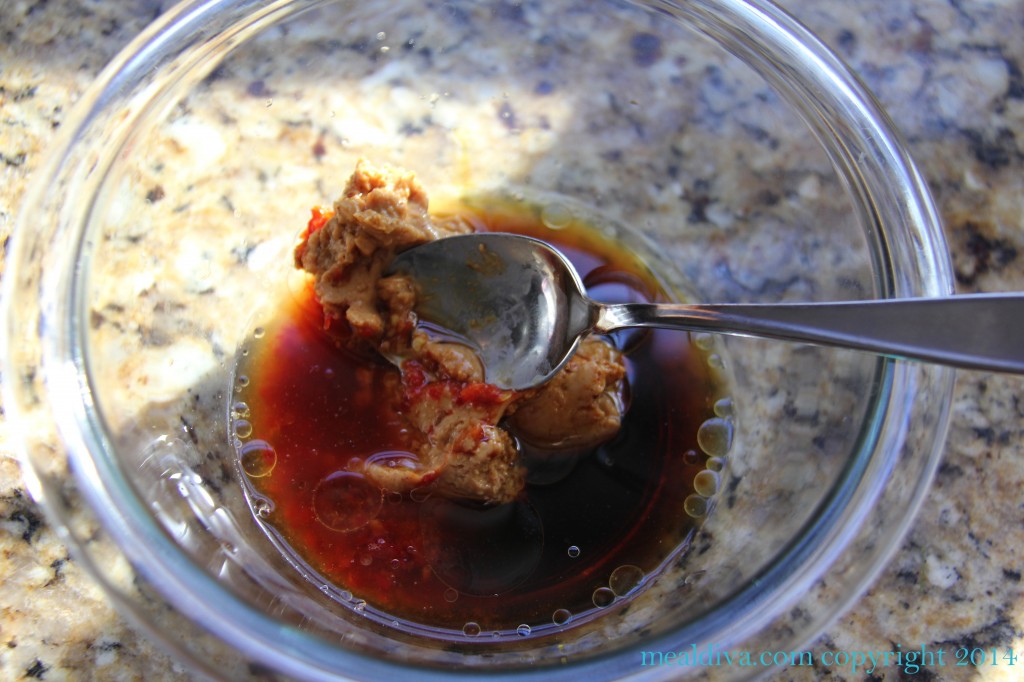 This is one of my go- to spicy ingredients… if the store was to run out of it I might die…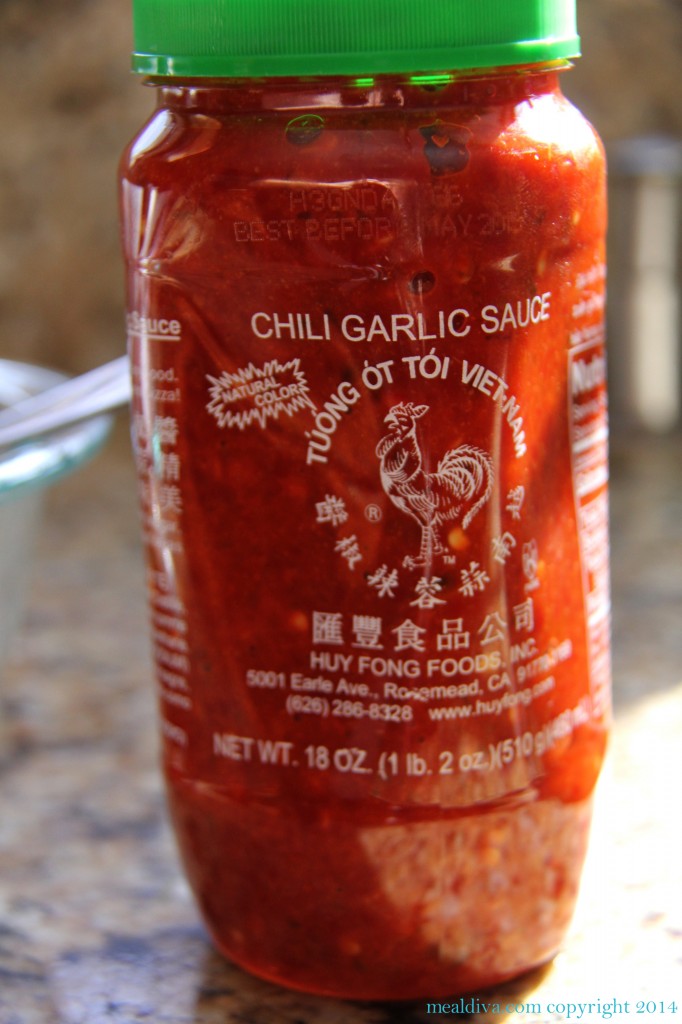 Next, get your chicken thighs into the pan with the garlic and ginger. While it's cooking, wash and dry the broccoli rabe. Isn't it beautiful?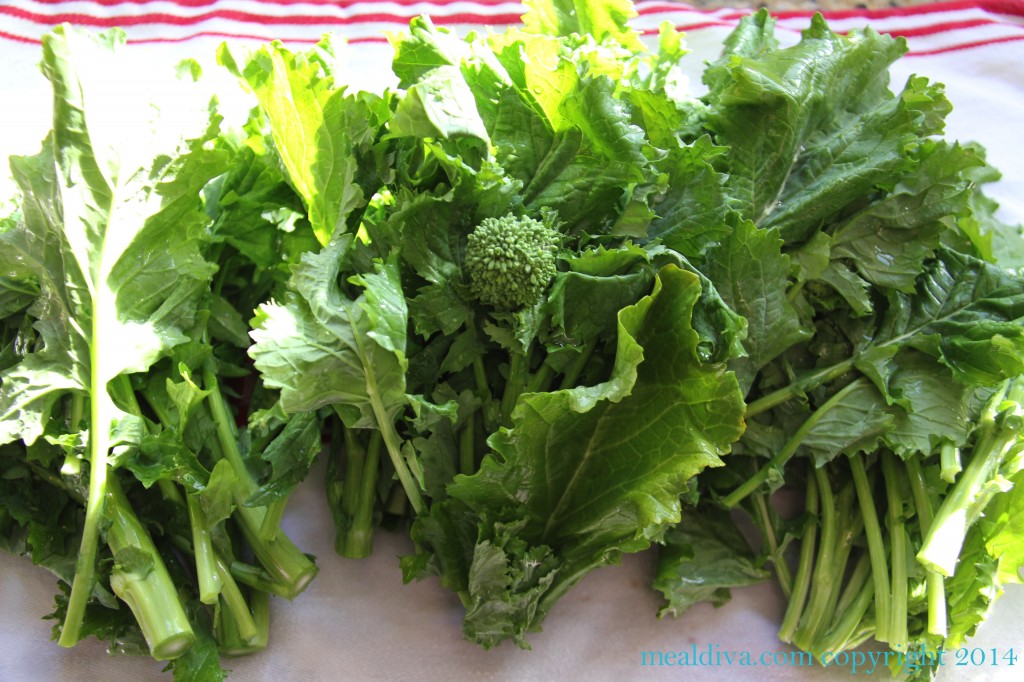 Next, place the sautéed chicken and broccoli rabe on a baking sheet and brush with peanut sauce. I can't wait to eat this… it makes my tummy rumble with anticipation…so delicious!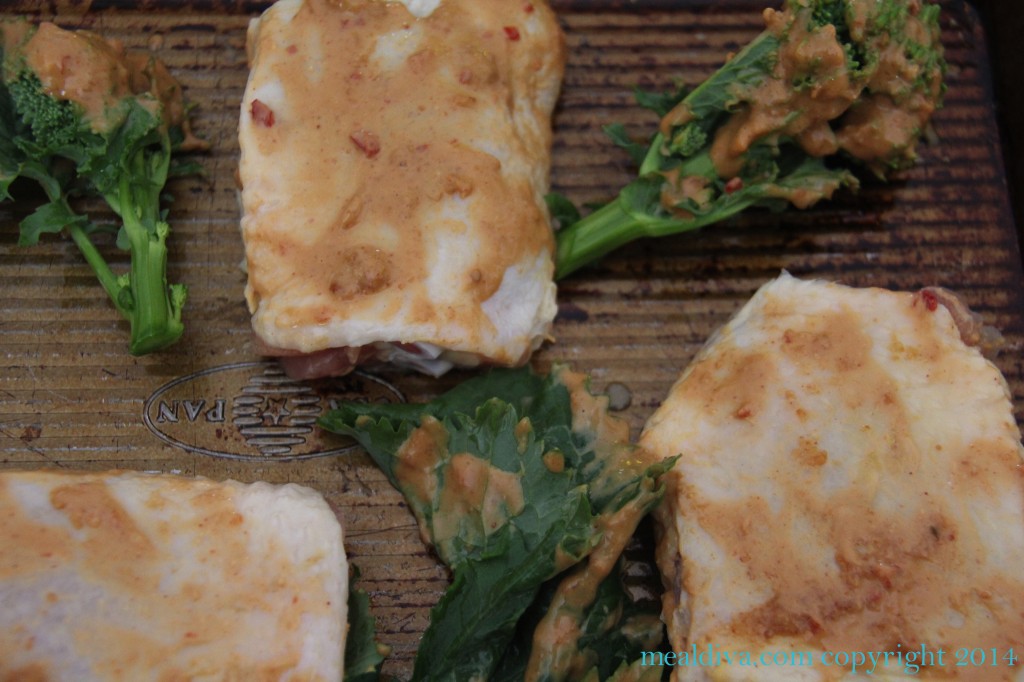 Broil for 7-10 minutes until the chicken is crispy and the broccoli rabe is bright green. What a savory, spicy and comforting meal! Excuse me while I dig in…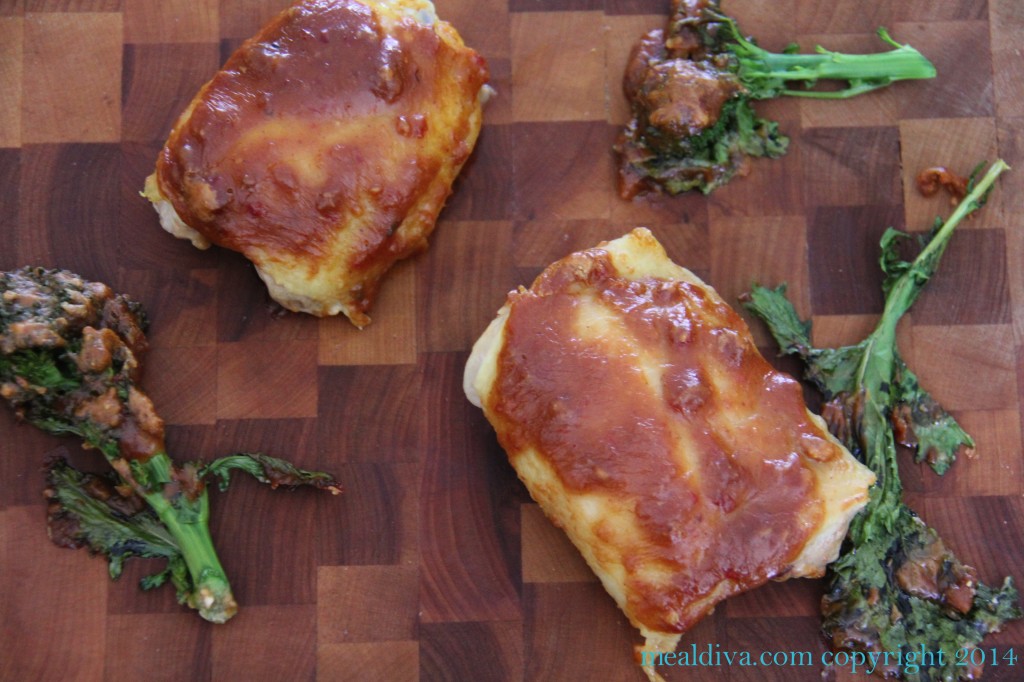 Spicy Peanut Chicken with Broccoli Rabe
Ingredients:
1/4 cup water
2 tsp. creamy, natural peanut butter
4 tsp. white wine vinegar
4 tsp. reduced-sodium soy sauce
½ tsp – 1 tsp. chili garlic sauce
6 chicken thighs, cleaned and patted dry
4 garlic cloves, minced
2 tsp. minced fresh ginger root
2 tsp. olive oil
1 cup hot cooked rice, cooked according to package directions
Thinly sliced green onions, optional
Directions:
Preheat oven to broil
In a small bowl, combine the first five ingredients; set aside.
In a large skillet, over medium heat, cook the chicken, garlic and ginger in oil for 5
Minutes (flip the chicken at 2 ½ minutes and move the garlic and ginger around the
pan a little to keep it from burning).
Remove chicken from skillet and place on a baking sheet.
Add broccoli rabe to the cookie sheet
Brush peanut butter mixture over chicken and broccoli rabe
Broil for 7-10 minutes until the chicken is done and the juices run
Clear (keep a close eye on the chicken as it's broiling so it doesn't
Burn).
Serve with rice; sprinkle with green onions if desired.