If only you could taste how good this dish is! But since you can't, you're going to have to take my word for it. It's everything I love in a meal and it's all ready in about 30 minutes. What I love the most about this recipe is how it packs a bunch of nutrients into a one-pot meal: from the sweet potato to the peppers to the tomatoes to the beans, chicken and stock – just a delicious blend of dinner yumminess.
Hearty, healthy and delicious – the perfect fall one-pot dinner: Tex Mex Chicken Chili. Enjoy!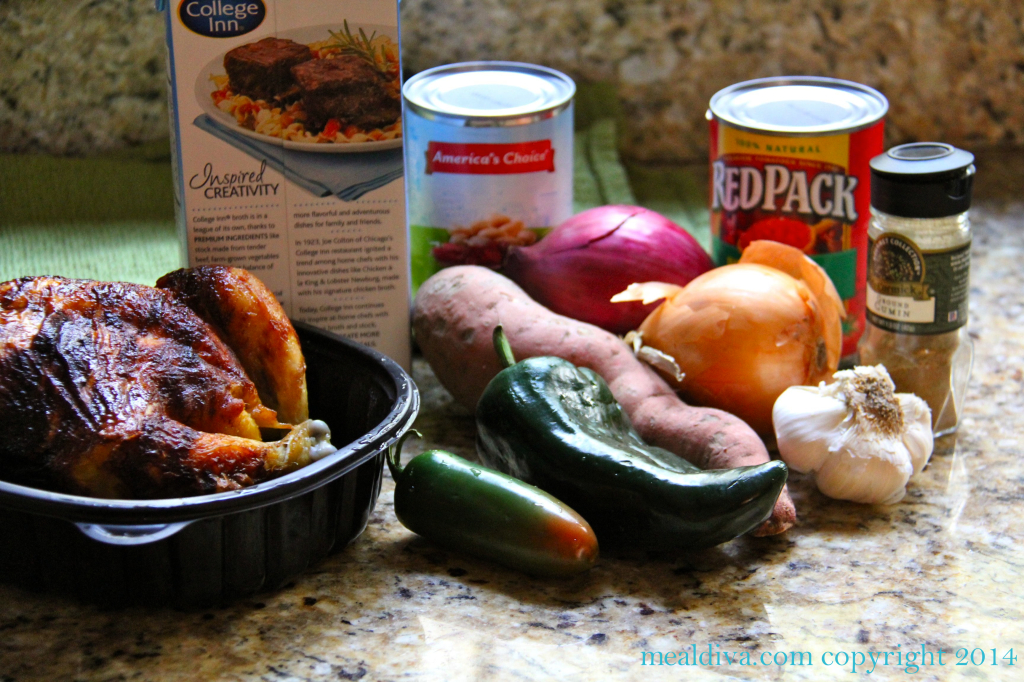 Each bite of this chicken chili is pure joy – it's vibrant, richly aromatic, and addictively spicy-sweet. Need I go on?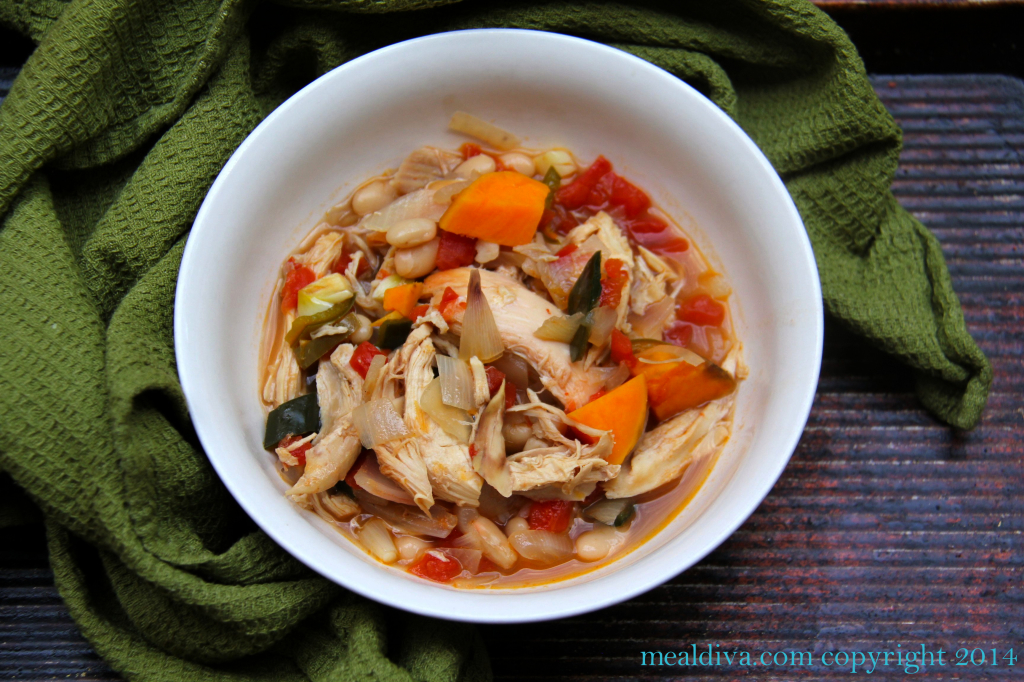 Easy Tex Mex Chicken Chili
Ingredients:
1. tbs. butter
2 tsp. olive oil
1 large yellow onion, diced
1 medium red onion, diced
1 jalapeno pepper, seeded and diced
1 poblano pepper, seeded and diced
1 large sweet potato, peeled and chopped into bite-sized pieces
2 tsp. cumin
2 tsp. chili powder
2 tsp. sea salt
3 garlic cloves, grated
1 (14oz) can diced tomatoes
1 (16oz) cans white beans
1 rotisserie chicken, shredded
6 cups chicken broth, homemade or store-purchased
Directions:
Melt butter and oil in a dutch oven over medium-high heat.
Add onions, jalapeño, poblano, sweet potatoes, cumin, chili powder and salt then sauté for 6 minutes or until the onion is translucent.
Add garlic and cook for 30 seconds.
Add the beans and tomatoes and sauté for an additional 60 seconds before adding the chicken and the broth.
Reduce heat to medium-low and simmer for 30 minutes until the sauce has thickened.
Like chili? Be sure to check out my great recipes for: Vegetarian Chili, Turkey & Butternut Squash Chili, Personal Chili Pots and Chunky Beef Chili.