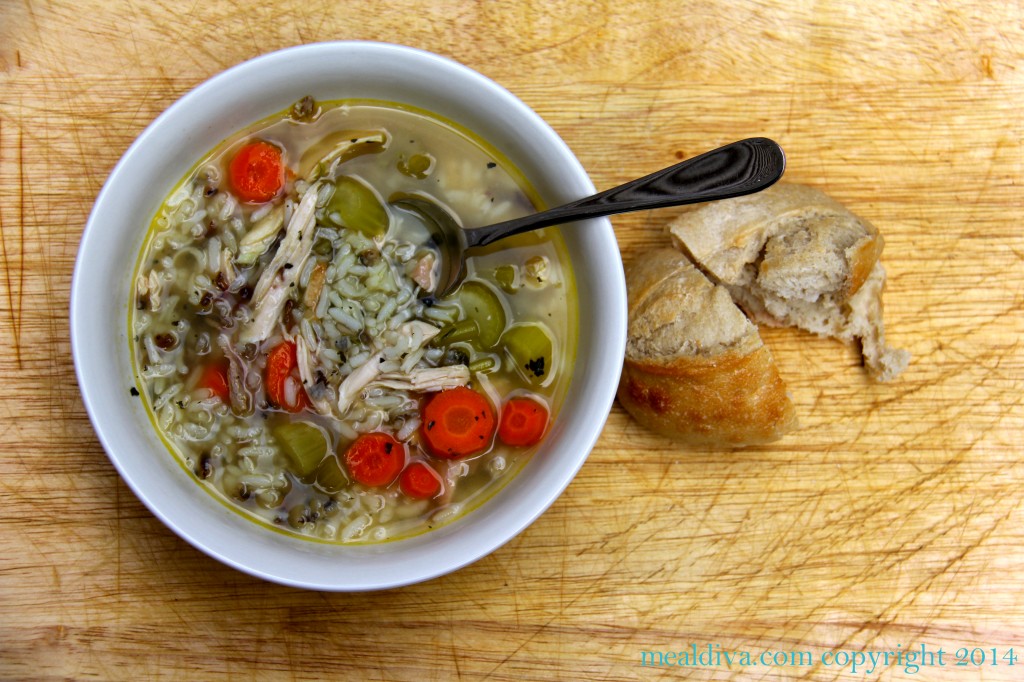 Welcome to the third MealDiva Crockpot Thursday! I hope you and your family are enjoying the recipes! Today we are talking soup in the crockpot. To all of you MealDiva followers who can't stand meat cooked in the crockpot, this recipe is for you — this chicken soup is unbelievable. I promise that crockpot lovers and haters alike will enjoy this recipe!
Now lets get this yummy crockpot recipe started!
Start by lining up all of the ingredients then shred the rotisserie chicken. I'm totally obsessed with grocery store rotisserie chickens – such a yummy time savor!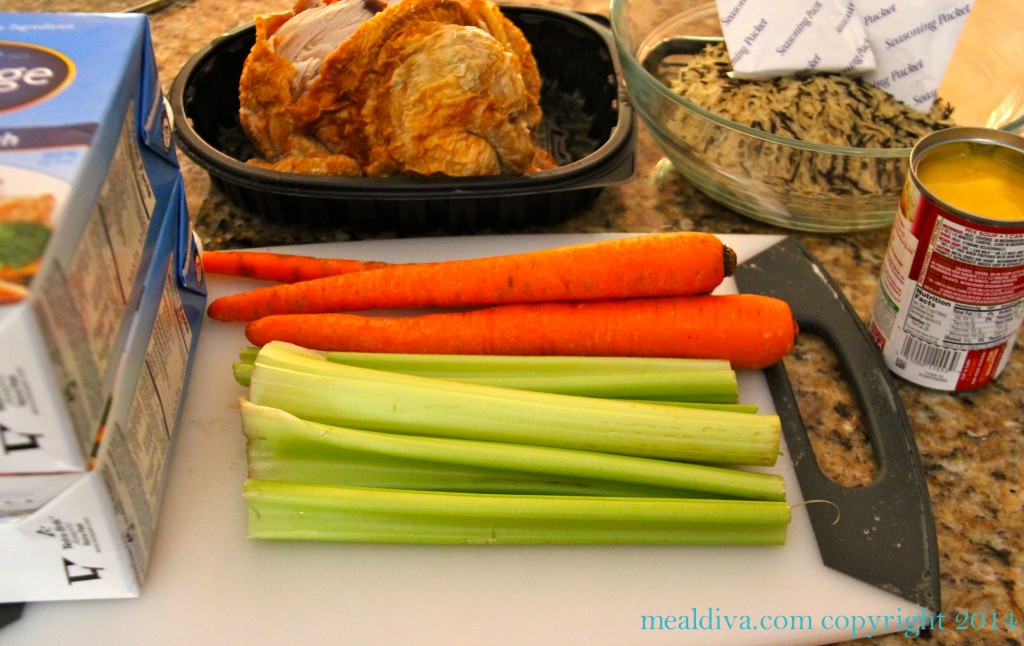 After you've chopped the carrots and celery, add all of the ingredients to the crockpot and give it a big stir.
This recipe is even less time intensive then my Crockpot Chicken Soup.
Seriously- that's it – stir it then set it and forget it. Don't you love when dinner is waiting for you after a long day at work or running errands?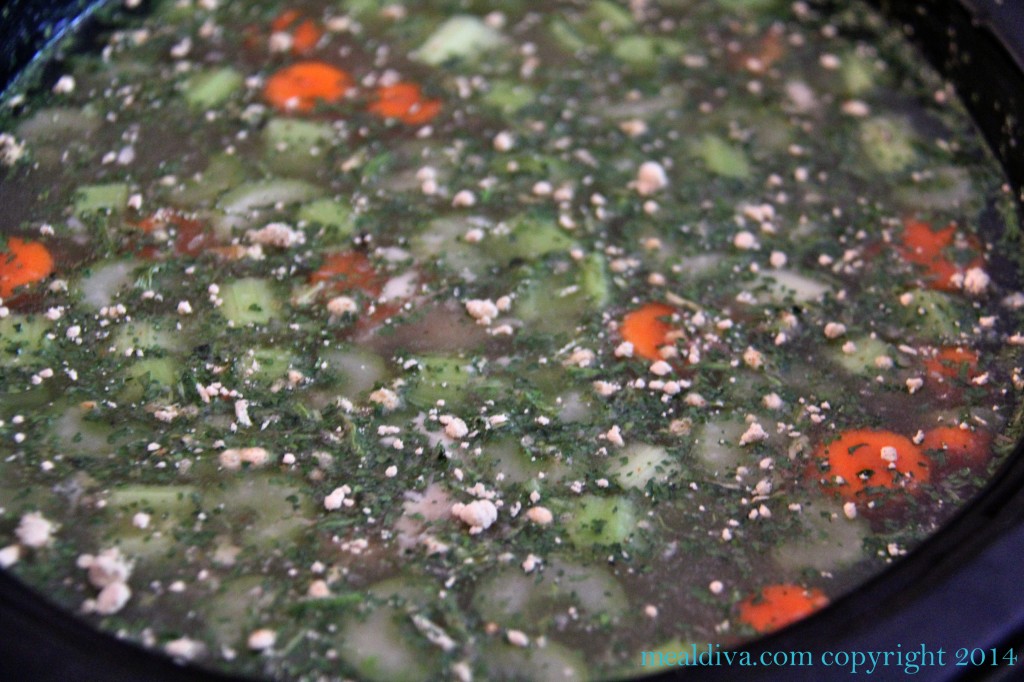 Enjoy!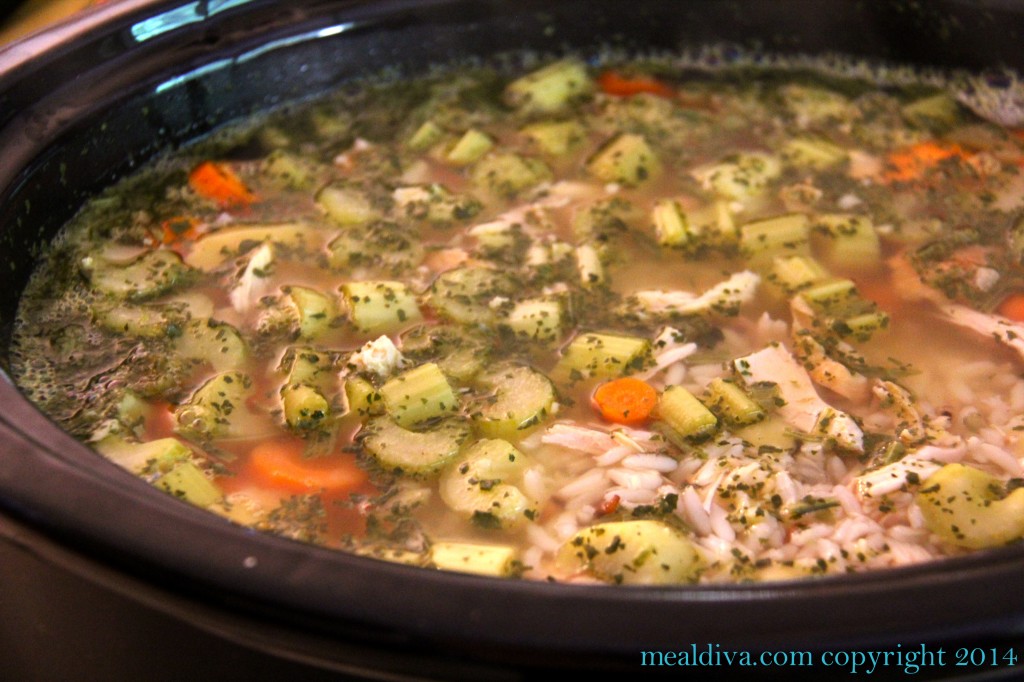 Chicken & Wild Rice Soup
Ingredients:
1 (10.5oz) can cream of chicken soup, condensed
1 rotisserie chicken, shredded
3 carrots, peeled and chopped
2 celery stalks, chopped
2 (4oz) boxes long-grain and wild rice with seasoning packets
6 cups chicken broth
4 cups water
Directions:
Combine all of the ingredients in a crockpot.
Cover and cook on low for 6 hours or until the rice is done.