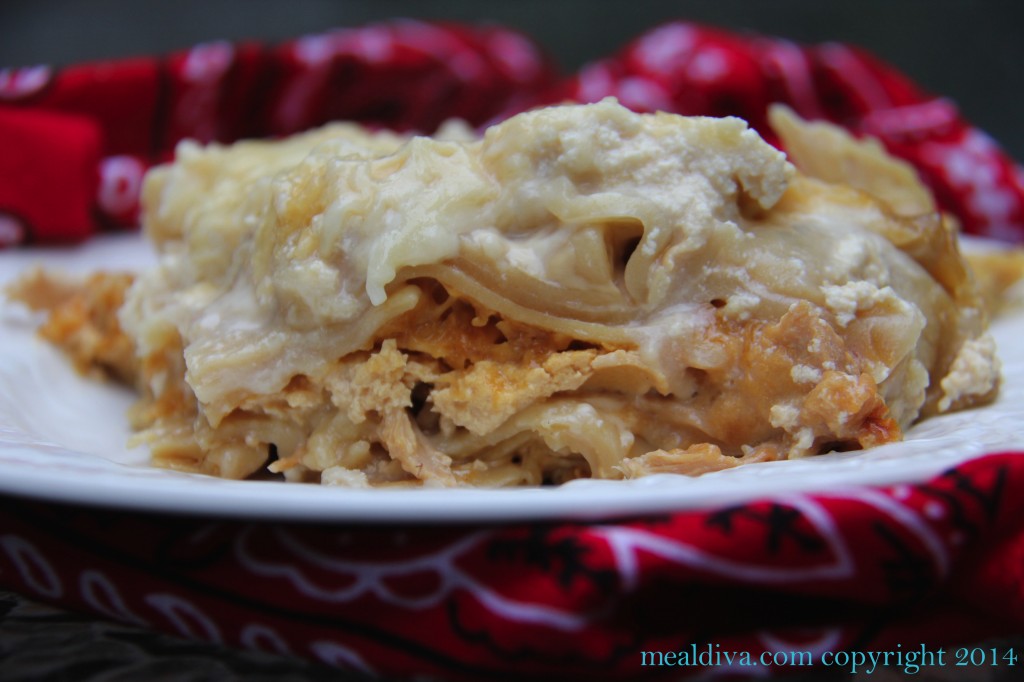 Welcome to another Crockpot Thursday! I'm so glad you've popped in to check out today's yummy Chicken Alfredo Lasagna recipe! If you like cooking with the crockpot, follow me on pinterest,  Instagram or sign up for my newsfeed so that you never miss a recipe!
I have to admit that this is unbelievable! Who knew that Lasagna could be 1) cooked to perfection in the crockpot and 2) be mind-blowingly delicious!
Seriously, I can't rave enough about this crockpot recipe.
In fact, I think the only other crockpot meal that comes close to being this tasty are my Crockpot Short Ribs – and it takes ALOT to top short ribs!
Crockpot Thursday: Chicken Alfredo Lasagna
Ingredients:
12 lasagna noodles, uncooked
2 jars Alfredo sauce
½ cup water
1 ½ cups poached chicken
1 (16oz) container ricotta cheese
2 cups grated mozzarella cheese
Directions:
Break noodles to fit into the bottom of a greased crockpot.
Layer 1/3 of the sauce, half of the water, half of the chicken over the noodles then spread half of the ricotta and then the mozerella cheese.
Repeat and add another layer.
Cover and cook on low for 4-5 hours. Do not overcook or the noodles will be mushy.
Be sure to check out my other #crockpotthursday recipes: Chicken & Rice Soup, Ground Beef Stew, BBQ Beef Brisket, Turkey Sloppy Joes and Triple Chocolate Cake.