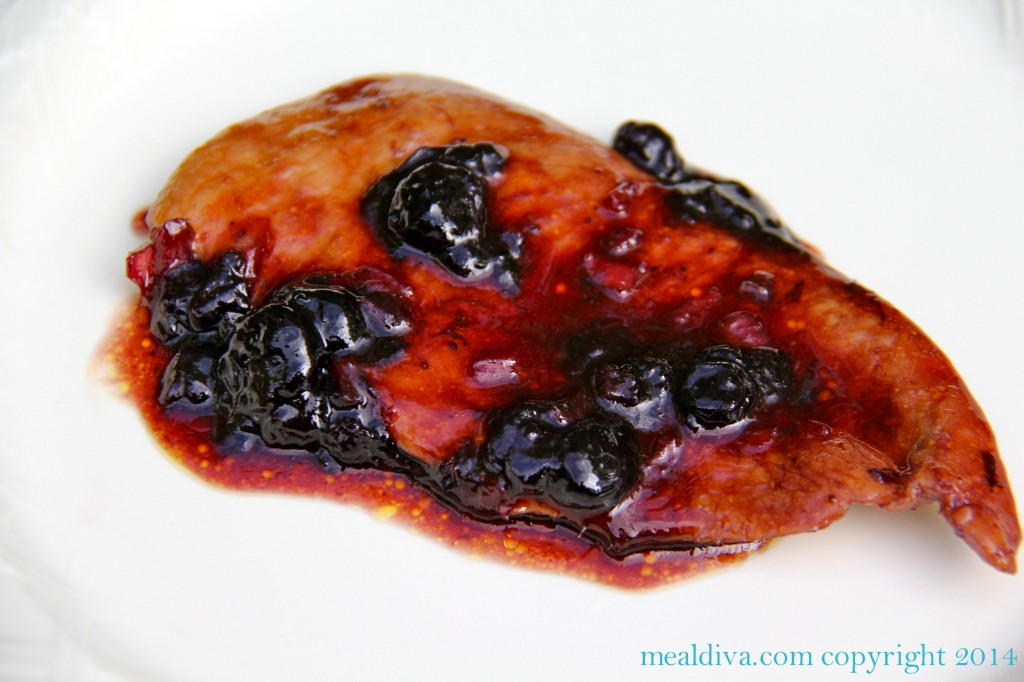 If only every meal was this easy!
This Blueberry chicken recipe is simply delicious and easy to make: the chicken comes out moist and tender while the blueberry sauce adds an elegant flair.
So how did this recipe come about? To be honest, I recently purchased two jars of blueberry jam ( had a coupon: buy one, get one free – couldn't pass it up) and then learned that my kids really hate blueberry jam ( weirdo's). I couldn't bring myself to simply throw out the unwanted jam so I started adding it to various dishes and this one got rave reviews from the little diva's!
This Blueberry Chicken recipe can be served over rice or with pasta. To make it MealDiva Approved, I suggest serving it with some Roasted Vegetables. Enjoy!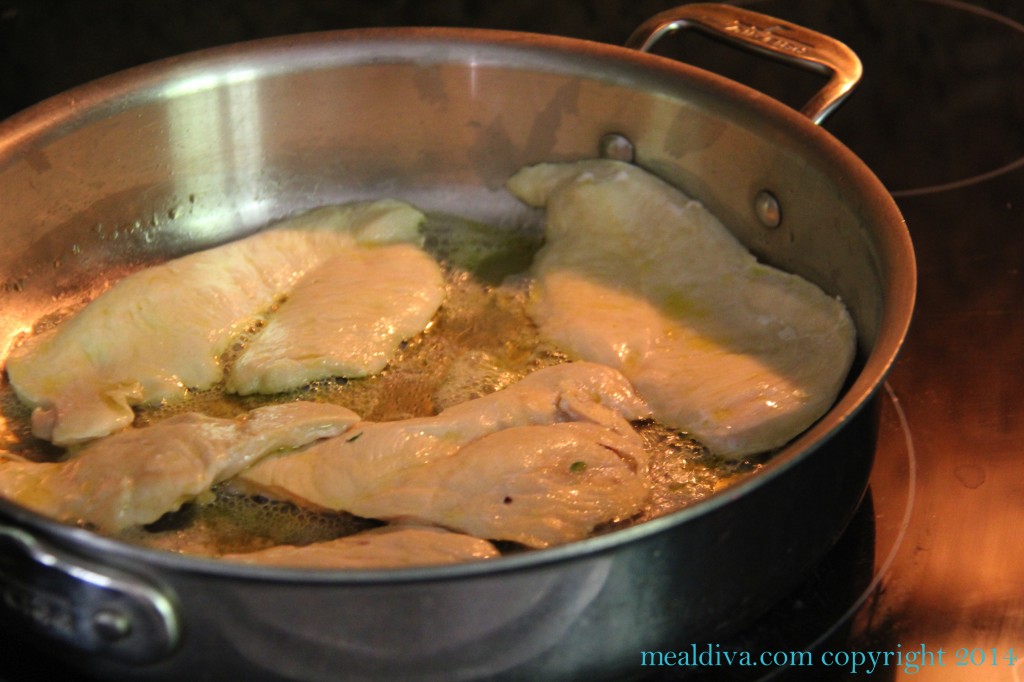 Begin by cooking the chicken in olive oil until done, about 7-10 minutes.
While the chicken cooks, mix the sauce ingredients together. I love a good sauce that uses simple ingredients like this one!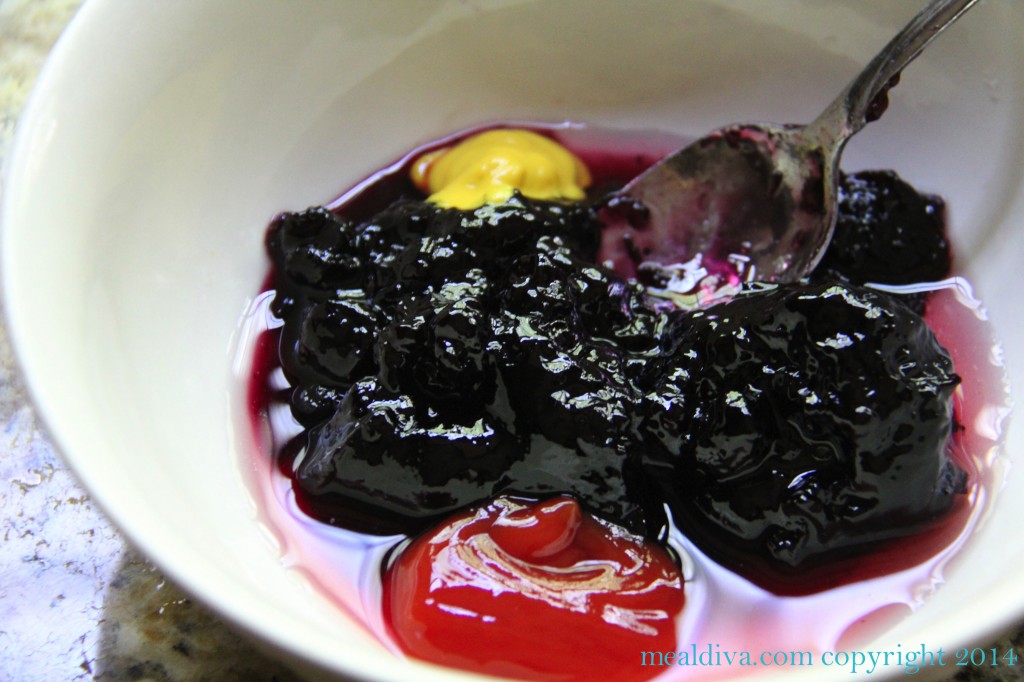 Once the chicken is cooked, add the red onion to the skillet and cook until softened. Mmmmmm….the smell of onion cooking…my favorite. Once the onion is browned, add the sauce ingredients, stir to combine and bring the sauce to a simmer.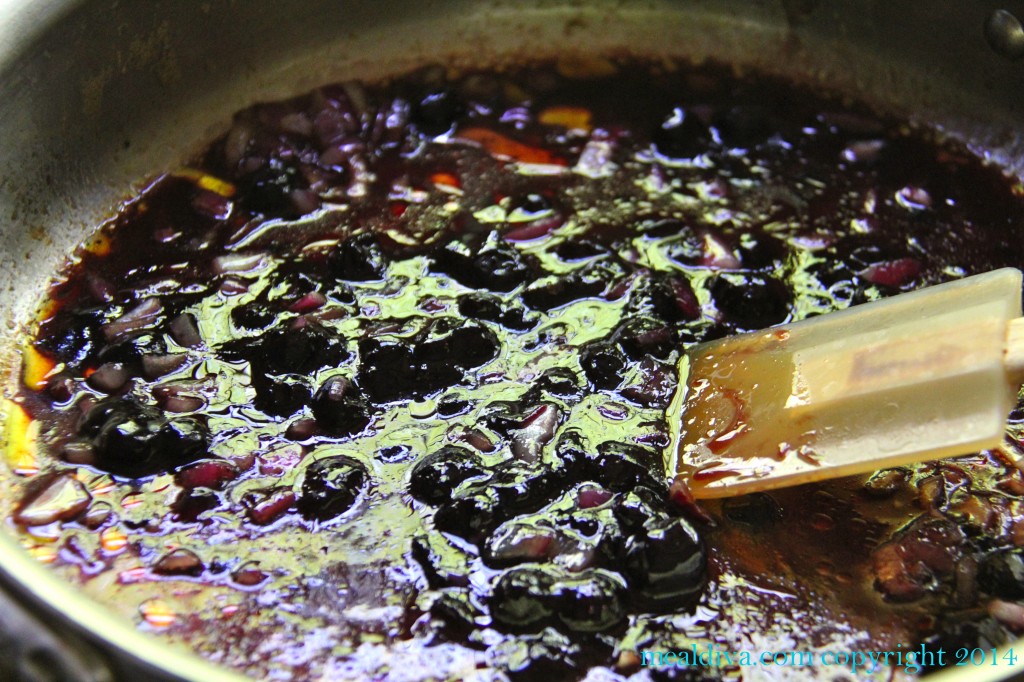 Get the chicken back into the skillet and let it all simmer together for a few minutes until the sauce has thickened. Isn't this beautiful?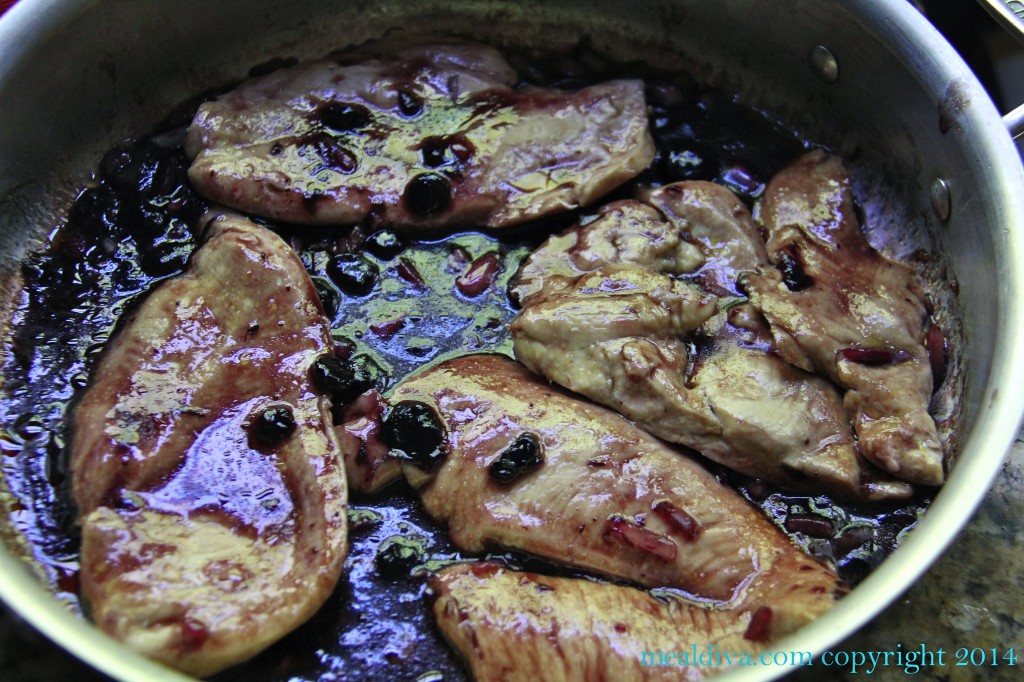 Here it is! A fast, beautiful, delicious weeknight dinner of Blueberry Chicken! Yummy!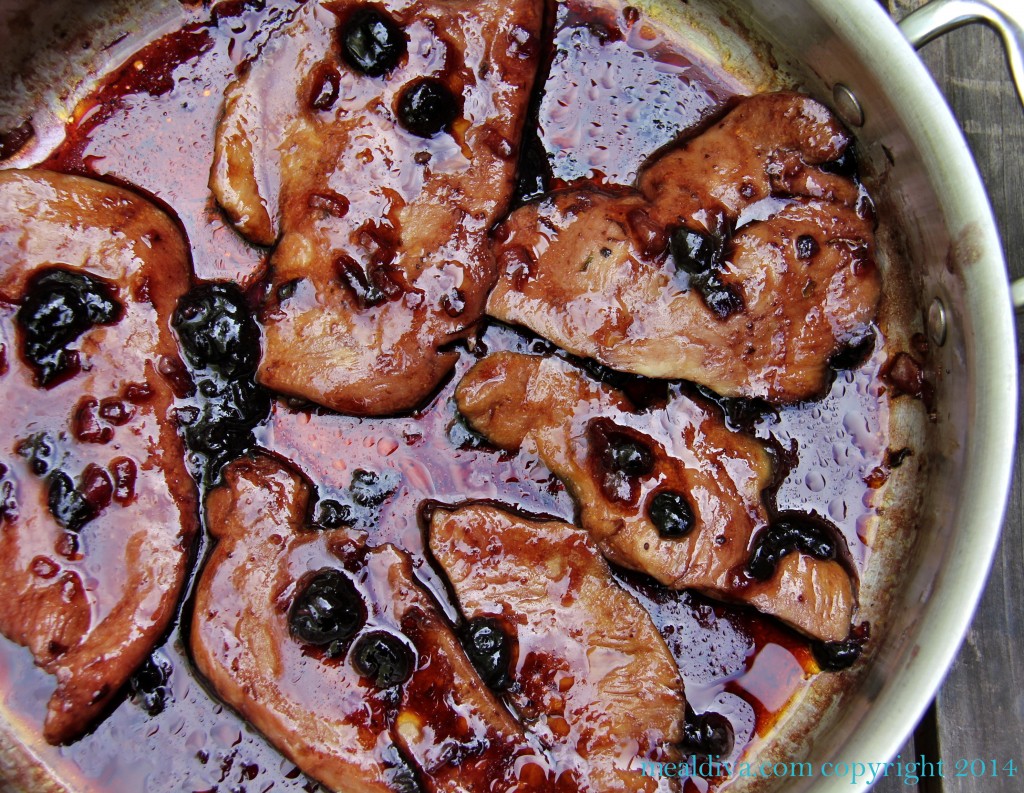 Blueberry Chicken
Ingredients:
2 tbs. olive oil, divided
4-6 skinless, boneless chicken breasts
1 small red onion, diced
1 cup blueberry jam
¼ cup apple cider vinegar
2 tbs. ketchup
2 tbs. yellow mustard
Directions:
In a large skillet, heat olive oil over medium heat and cook chicken, turning once, about 7 minutes or until done.
While chicken cooks, in a medium bowl, combine blueberry jam, apple cider vinegar, ketchup and yellow mustard, stirring to combine.
Once the chicken is cooked, remove it to a plate and keep warm then add red onion to the pan and cook until softened, about 5 minutes.
Add blueberry mixture, stir and bring to a simmer.
Add the chicken to the sauce and simmer for 7-10 minutes until the sauce is reduced and thickened.
Serve chicken with plenty of sauce.