Leesten. And heer me: it may not look it, but this is super tasty. Really, one of my best crockpot dinners yet!
Today's Crockpot Thursday is all about Cheesy Chicken and Peas served over hot whole- wheat egg noodles. It's a really comforting cold weather dinner.
Yum.
Really, it's just yum!
Enjoy!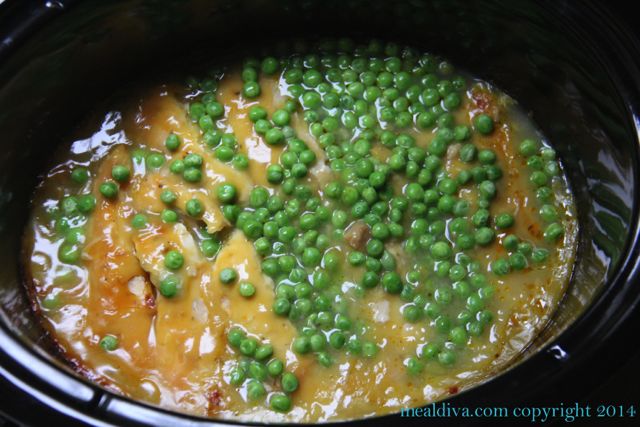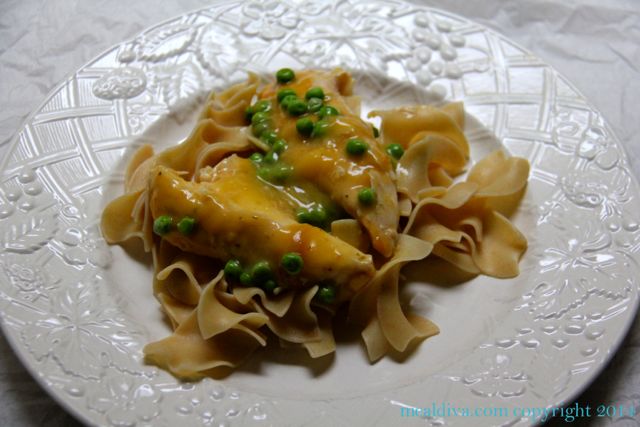 Crockpot Cheesy Chicken & Peas
Ingredients:
4-6 boneless, skinless chicken breasts
2 ( 10.75 oz) cans cream of chicken soup
1 ( 10.75 oz) can cheddar cheese soup
1 tsp. dried rosemary
1 cup frozen peas
Hot cooked whole-wheat egg noodles for serving
Directions:
Place chicken in the crockpot.
In a medium bowl, stir together the chicken and cheese soup and the rosemary; pour mixture over the chicken.
Cover and cook on low for 6-8 hours or on high for 3-4.
15 minutes before serving, cook pasta according to package directions and add the peas to the crockpot, cover and continue cooking until your read to serve.
Serve over hot cooked noodles.