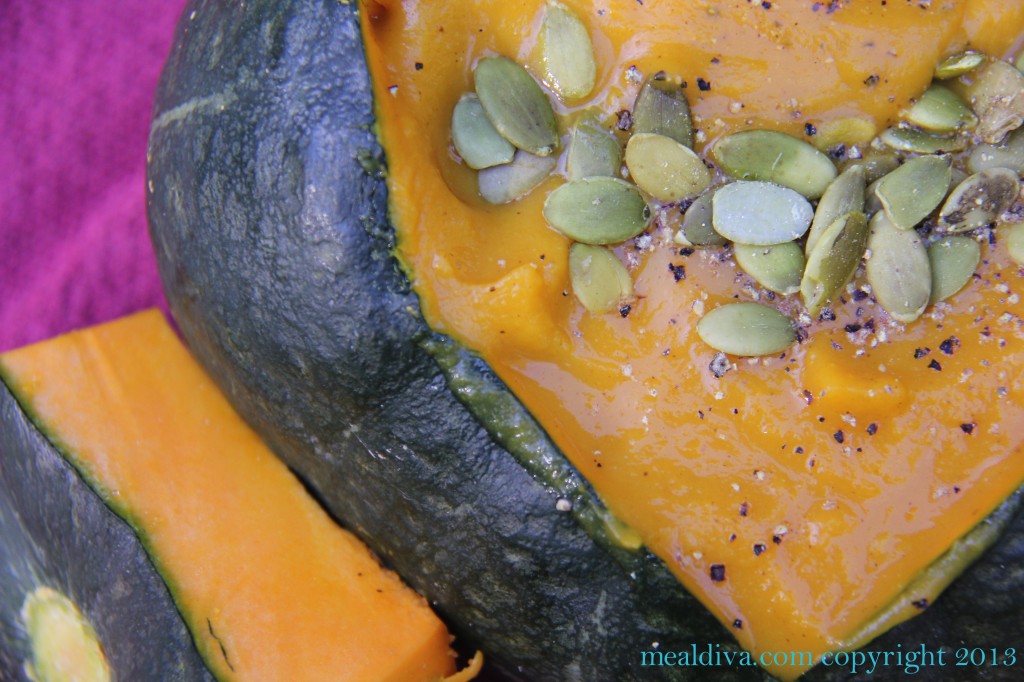 Butternut squash soup… yes… I've blogged Roasted Butternut Squash Soup before… but you have to give this recipe a try as well! it's really THAT good… almost orgasmic… really…
My friend Allyson made it last month and I couldn't stop thinking about it….
Butternut Squash and Apple Soup
Derived from the Barefoot Contessa
Ingredients:
2 tbs. olive oil
3 yellow onions
2 tbs. curry powder
2 large butternut
4 apples, such as McIntosh or gala
2 tsp. kosher salt
1/2 tsp. freshly ground black pepper
2 cups water
2 cups good apple cider or juice
Pumpkin or sunflower seeds as toppings (optional)
Directions:
Warm the olive oil, onions, and curry powder in a large stockpot, uncovered over low heat, for 15 to 20 minutes, stirring occasionally, until the onions are tender.
Peel the squash, cut in half, and remove the seeds.
Cut the squash into chunks.
Peel, quarter, and core the apples.
Cut into chunks.
Add the squash, apples, salt, pepper, and 2 cups of water to the pot.
Bring to a boil, cover, and cook over low heat for 30 to 40 minutes, until the squash and apples are very soft.
Puree it in a blender (be careful it might be hot).
Pour the soup back into the pot.
Add the apple cider or juice and enough water to make the soup the consistency you like; it should be slightly sweet and quite thick.
Add salt and pepper to taste and serve!