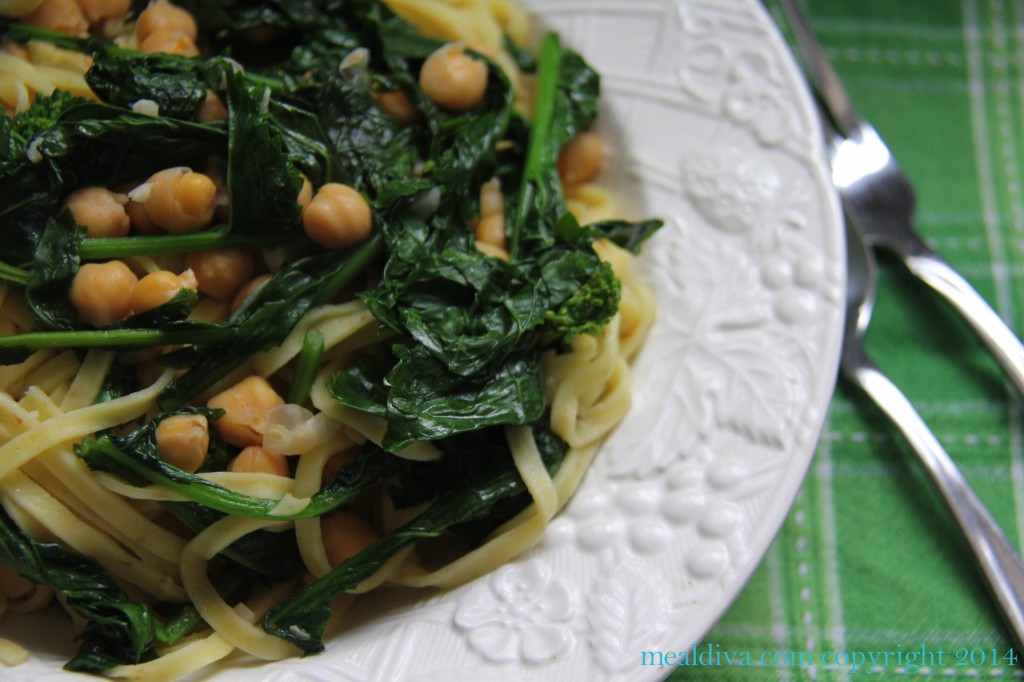 It's official: Broccoli Rabe is my new favorite vegetable – it is very adaptable, always tastes amazing and is so easy to cook with! Gah! I really love it!
For this weeks' #WeekdaySupper, the theme is cooking and eating "green." I immediately thought of this light and fresh broccoli rabe and pasta dish because it's one of my favorite ways to eat my greens: it's packed full of flavor and is so east to make. In fact,  it can be on your table in less then 15 minutes and it has a little bit of everything: a serving of greens, a serving of carbohydrates and protein. To add a little "something special" to your meal, be sure to make some garlic bread as well! Enjoy!
To get started, wash and dry the broccoli rabe then trim off the heavy stems.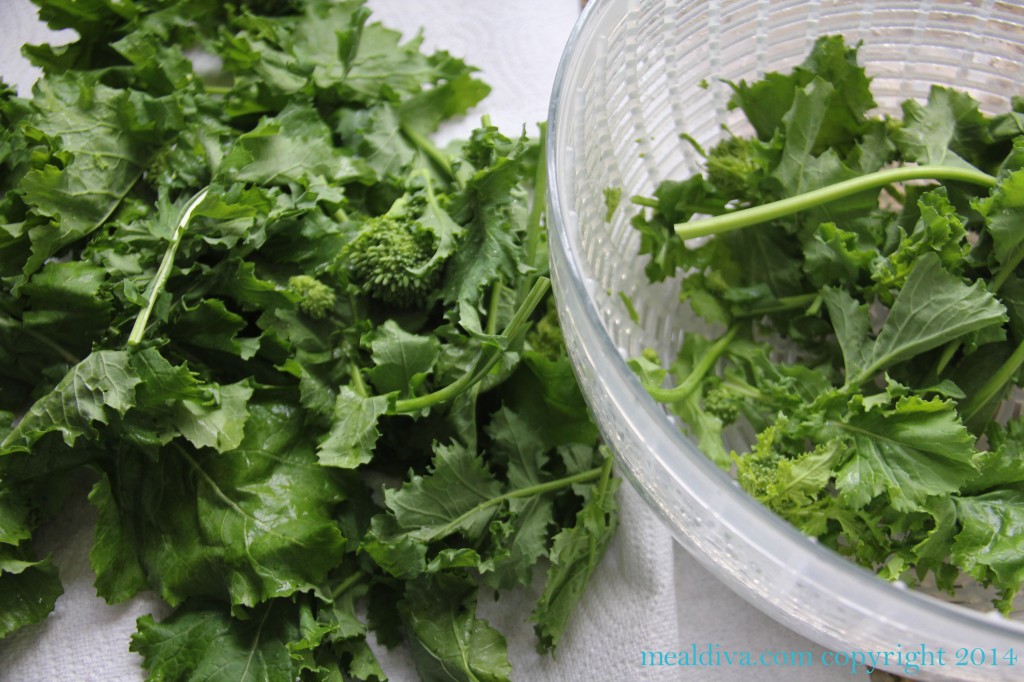 Next, get all of your ingredients chopped and ready. I find that if you do the prep first, the dish comes together in a snap!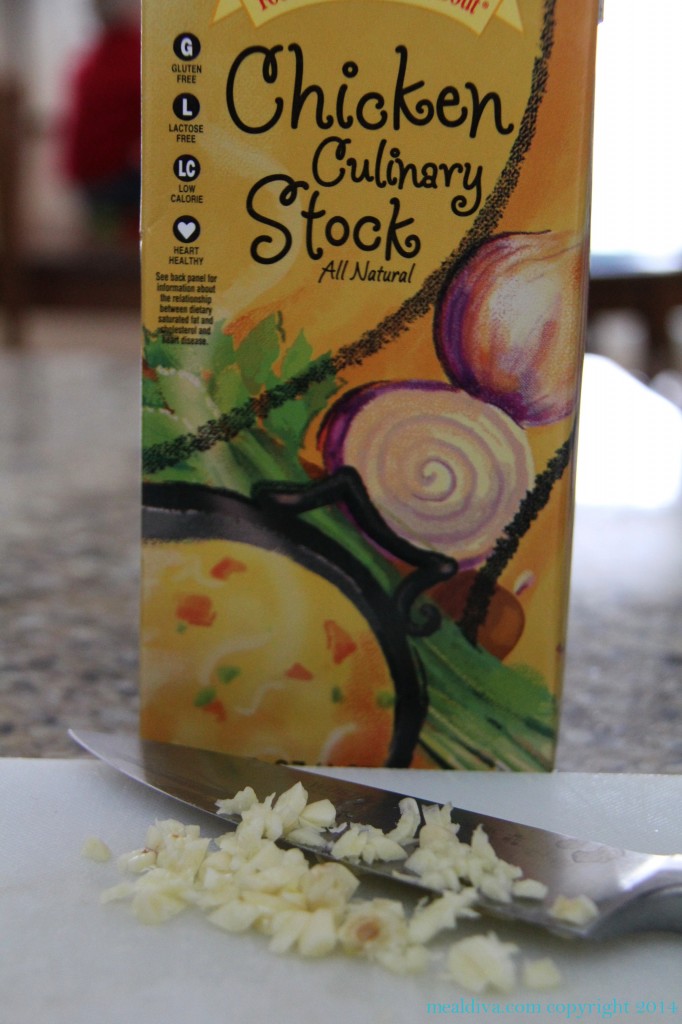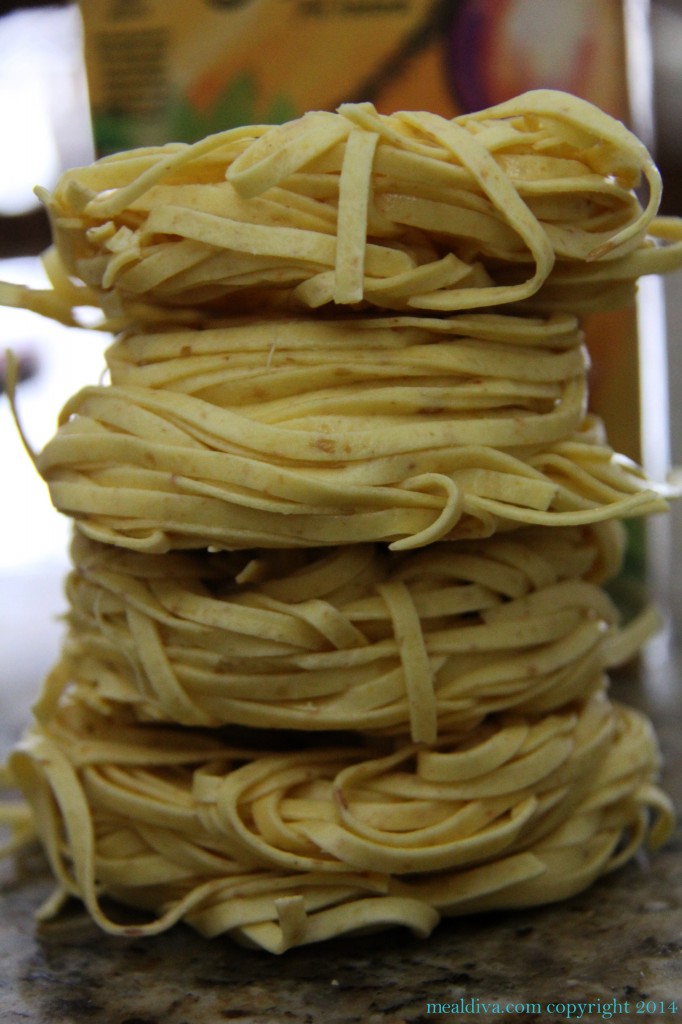 Cook the pasta and then heat the olive oil and sauté the broccoli rabe. Once it's nice and green,  add the garlic and chickpeas into the pan. The smell is amazing..mouth watering.. oh my… so delicious!
Time to bring it all together and add the chicken stock then pasta… dinner's almost ready!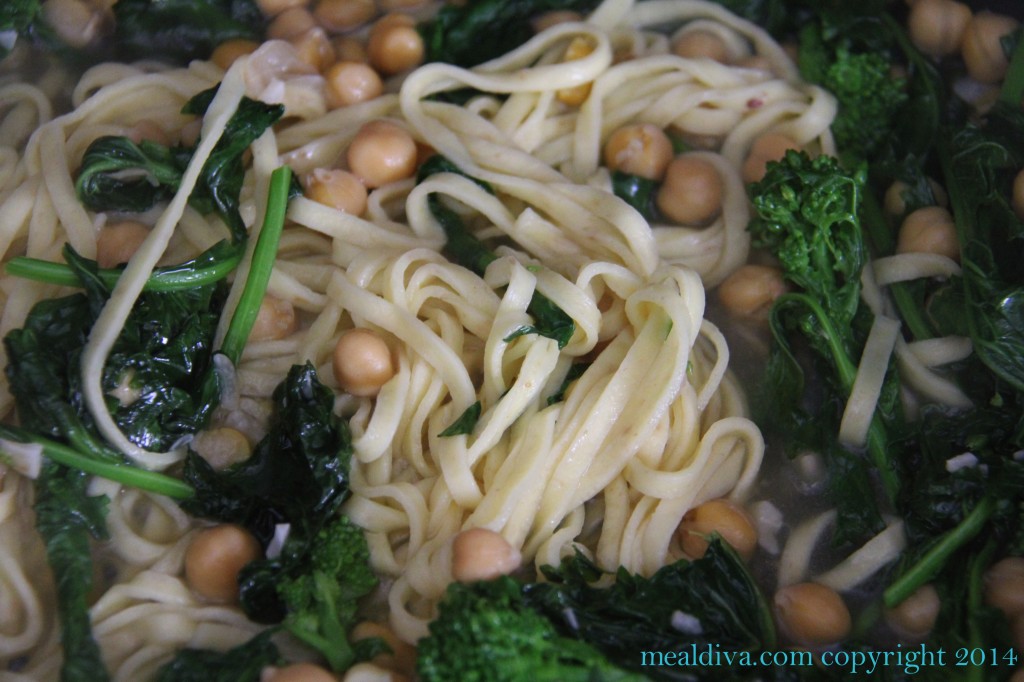 All that's left to do is add the salt, red pepper flakes and dinner is served! Enjoy!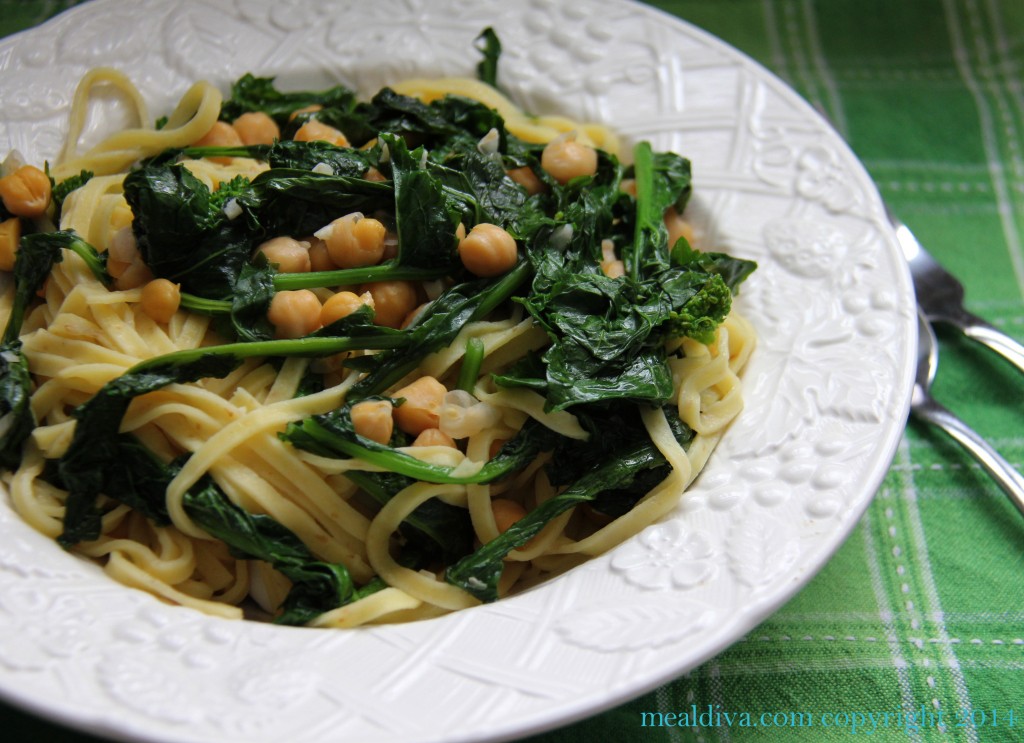 Broccoli Rabe Pasta Toss #Weekday Supper
Ingredients:
1 lbs. pasta, whatever shape you like (I like fresh linguine)

1 pound broccoli rabe, washed and dried (I use a salad spinner to accomplish this) heavy stems removed, remaining stems and leaves cut into 1- to 2-inch sections
2 tbs. olive oil
¼ cup chicken stock
1 (15oz) can chickpeas, rinsed and drained
4 garlic cloves, peeled and minced
1/2 tsp. red pepper flakes, or more or less to taste
A pinch of sea salt
To serve: Grated Parmesan or Romano cheese
Directions:
Bring a huge pot of salted water to a boil.
Add pasta and cook according to package directions.
Meanwhile, heat olive oil in a large skillet over medium-high heat.
Add the broccoli rabe and sauté for 5 minutes (It should be bright green).
Add the garlic and sauté for 1 minute then add chickpeas and sauté for 1 additional minute.
Add chicken stock and bring to a simmer.
Simmer until stock is reduced by half, about five minutes and add the cooked pasta to the pan (I use tongs and move the pasta directly from it's cooking pot to the pan)
Add red pepper flakes and a good pinch of salt.
Toss to combine and serve immediately with cheese! Enjoy!
Dinner always comes together if you have a plan so be sure to check out this week's #WeekdaySupper recipes below, make a meal plan and get cooking!
Monday – Crazy Foodie Stunts – Paglia e Fieno
Tuesday – La Cocina de Leslie – Crockpot Chicken Pipian Verde
Wednesday – Foxes Love Lemons – Shrimp Wonton Soup with Kale
Thursday – Magnolia Days – Artichoke Spinach Pasta
Friday – MealDiva – Broccoli Rabe Pasta Toss
Just so you know, I'm on twitter and I would love to connect with you! So please send me a tweet!