Winter has finally arrived. And I'm less then thrilled about it. Yesterday I was woken up twice by salt trucks, my UGG boots already have salt stains on them, and my puppy is pooping all over the house because it's to cold to go outside. Such a joy. Is it Spring yet?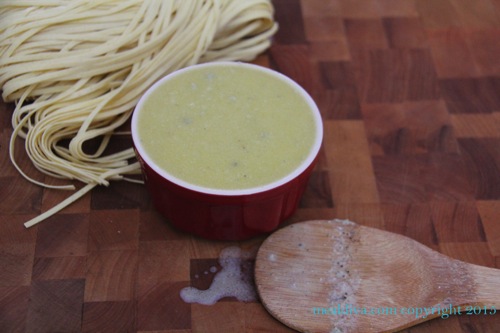 Don't get me wrong, winter is fun. Skiing and skating and tobogganing and tubing are favorite past times of mine… I just wish my husband felt the same way…
On  postive note, winter can be really beautiful with cozy fires, hot chocolate, comfort food…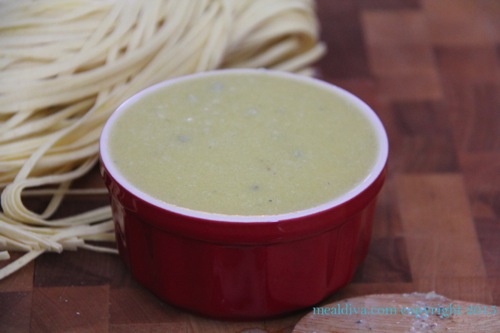 Yes, comfort food! It's what keeps me happy during these cold dreary months. And that is why I'm sharing this delicious blue cheese sauce with you today.
It's best served with al dente pasta, steak or gnocchi ( click gnocchi to check out a fantastic menu that includes blue cheese) and will be enjoyed by all.
This blue cheese sauce is quick and so, so, so good. Enjoy!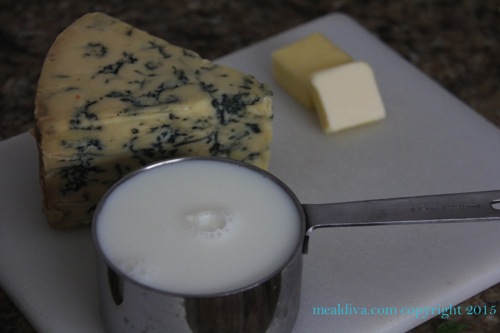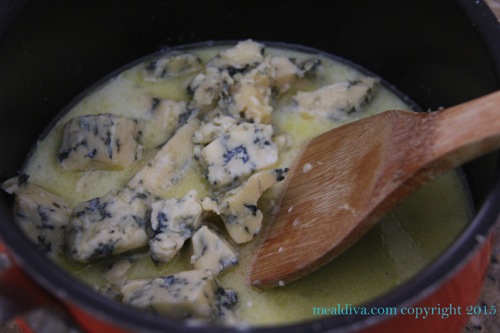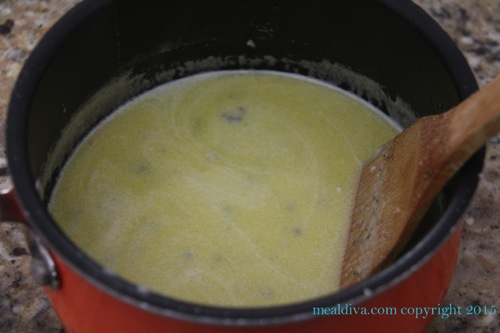 Classic Blue Cheese Sauce
Ingredients:
2 tbs. Butter
1 cup 1 % milk
1 ½ cups Blue Cheese, crumbled
A pinch of Sea Salt and freshly ground pepper
Directions: 
Cook the pasta until it reaches al dente (use package instructions for al dente).
Reserve 1/4th of the pasta water and drain the rest.
Set pasta and reserved water aside.
In a small saucepan over medium heat, melt the butter, milk and blue cheese.
Whisk together until combined and smooth. Throw in a pinch of salt and pepper.
Toss the pasta with the sauce.
If you need to thin out the sauce a little, you can add the reserved pasta water here, one tbs. at a time.
Serve hot.