Today's #WeekdaySupper is quick and easy and will be on your table in under 15 minutes – promise! Recipes like this 15 Minute Beef Soup leave no excuse not to have a home cooked meal that's satisfying and healthy! So what makes it a real time saver? The use of frozen vegetables!
Excited? Let's start cooking: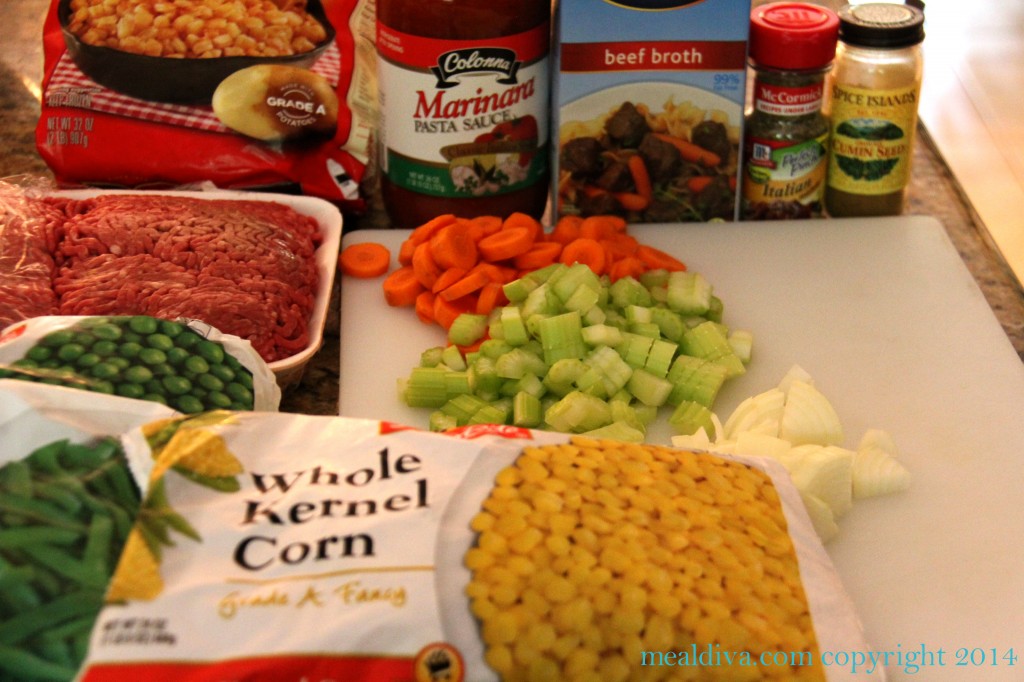 In a effort to make this soup come together super quick, be sure to gather your ingredients before you begin. Next, get the beef, onion, garlic and celery into the pan to brown. Yum – I love the smell of onions and garlic – it always makes me excited about dinner!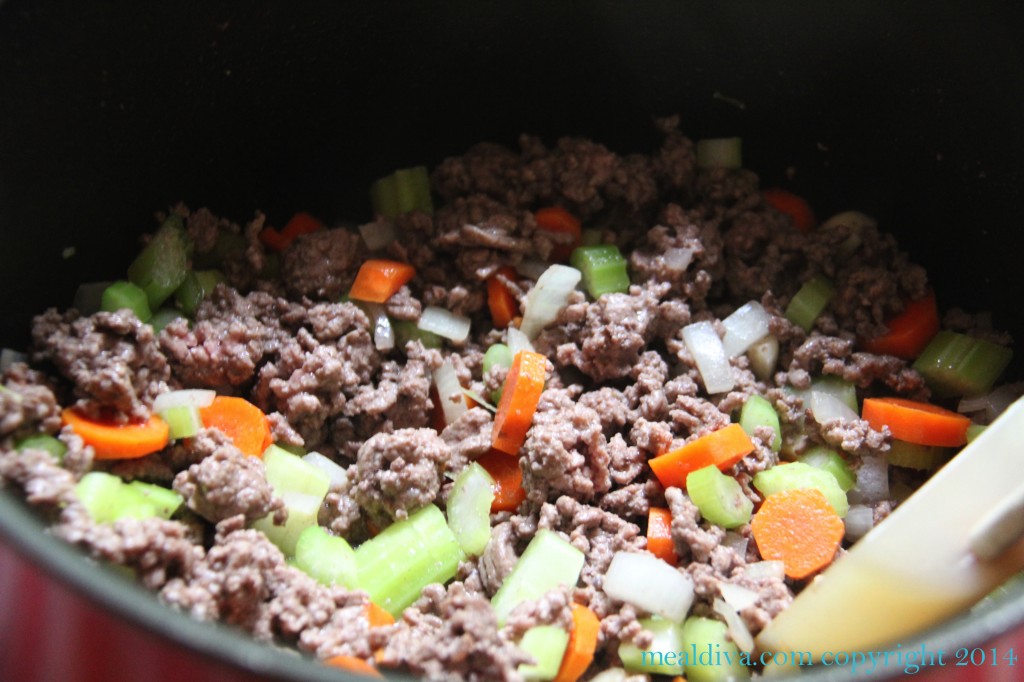 The best part about this recipe is that it's SUPER FLEXIBLE! If you don't like one of the vegetables, simply omit it and substitute in something that you do like.
Back to the soup- once the beef is cooked, add the remaining ingredients and bring the soup to a boil before turning the heat down and letting it simmer for 10 minutes before serving.
Yes, it's that easy – it's like a miraculously miraculous soup.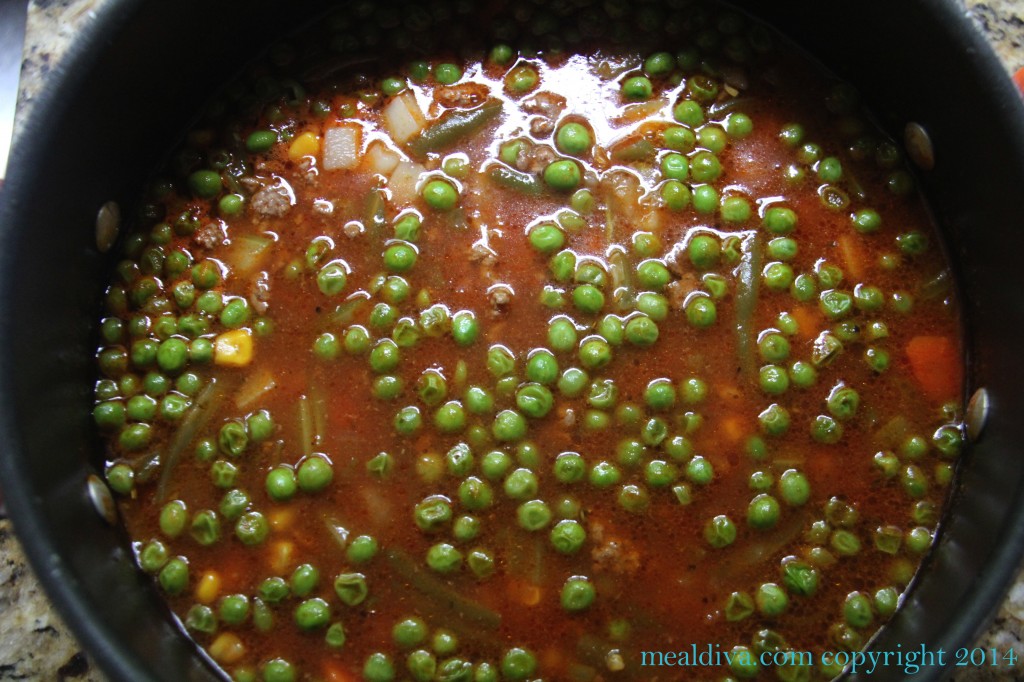 This is absolutely, positively a busy families answer for a yummy week night dinner! Enjoy!
15 Minute Beef Soup
Ingredients:
1 lb ground beef
½ onion, diced
2 celery stalks, diced
2 cloves garlic
1 (32 oz) carton beef broth
1 (24 oz) jar marinara sauce
¼ tsp cumin
½ tsp Italian seasoning
1 bay leaf
1 carrot, diced
1 cup frozen corn
3 cups frozen hash browns
1 cup frozen cut green beans or 1 (14.5 oz) can cut green beans drained
1 cup frozen peas
Salt and pepper to taste
Instructions:
1. In a large soup pot, cook beef, onion, celery, and garlic together until beef is fully cooked. Drain off any grease.
Add the remaining ingredients to the pot, bring to a boil then reduce to a simmer for 10 minutes before serving.
Now that you've checkout this healthy soup that's full of hearty wonderfulness,  it's time to see what else is cooking up in my fellow #WeekdaySupper bloggers kitchens – the yummy links are below!
Tuesday – Salmon with Kale Chimichurri by The Girl In The Little Red Kitchen
Wednesday – Penne with Red Lentils & Ginger by Cooking Chat
Thursday – Curried Chicken Wraps by A Mama, Baby & Shar-pei in the Kitchen
Friday – Spinach Ricotta Meatballs by Feed Me, Seymour