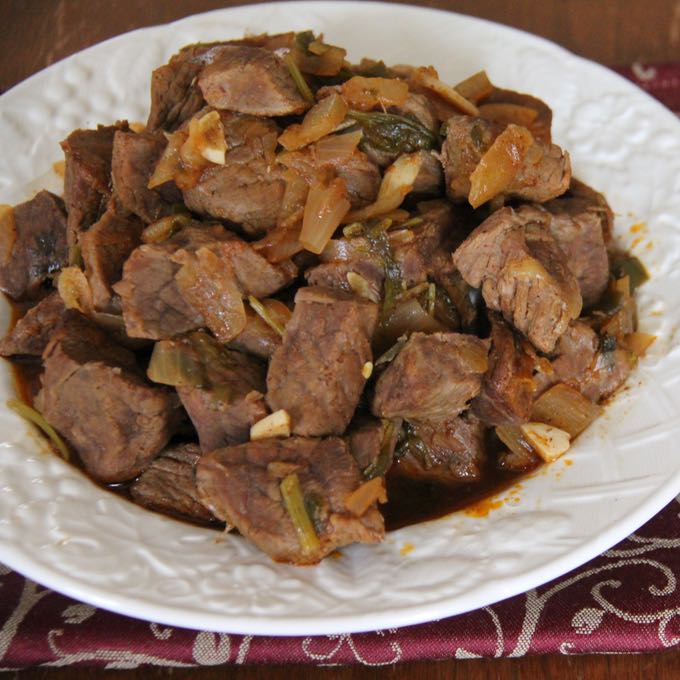 February is here and I'm into warm bowls of comforting bliss like this Chunky Texas Style Beefy Stew.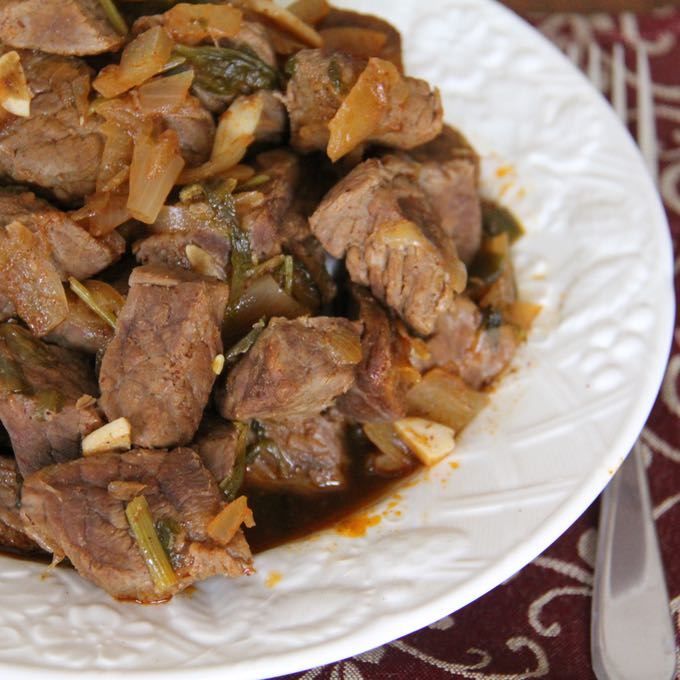 I always put two cups of chopped spinach in this stew. There's really no rhyme or reason behind the addition, I just really think the spinach adds a nice touch of green. You can omit the spinach if you wish. After all, this meal is truly a meaty carnivores dream come true and also perfect to serve at your Super Bowl party! Enjoy!
Chunky Texas Style Beefy Stew
Ingredients:
2 tbs. olive oil
1 1/2 lbs. stew meat chunks
1 yellow onion, chopped into chunks
6 cloves garlic, diced
1 (28 oz) can whole tomatoes
1 (16 oz) can tomato sauce
2 ( 4oz) cans chopped chilies
1 tbs. ground cumin
3 tbs. chili powder
1 tsp. salt
Optional 2 cups chopped spinach
Optional (for thickening if desired): 1 corn tortilla, torn up
Optional: 15 ounce can kidney or pinto beans; for more heat, add a couple of chili petins (similar to bird-eye peppers)
Sour cream, for serving
Directions:
Heat olive oil in a large dutch oven or soup pot then sear the stew meat chunks on all sides, 5 minutes.
Add onion and sauté for 5 minutes then add garlic and sauté for an additional minute.
Add remaining ingredients (except the spinach and beans if you decide to use them) and bring to a boil over medium heat.
Reduce heat, cover and simmer for 2 hours.
If using, add the spinach and beans (drained and rinsed).
Taste and add more salt if it needs it. If you'd like it thicker, stir in the corn tortilla pieces.
Simmer for an additional 30 minutes and serve with a dollop of sour cream.