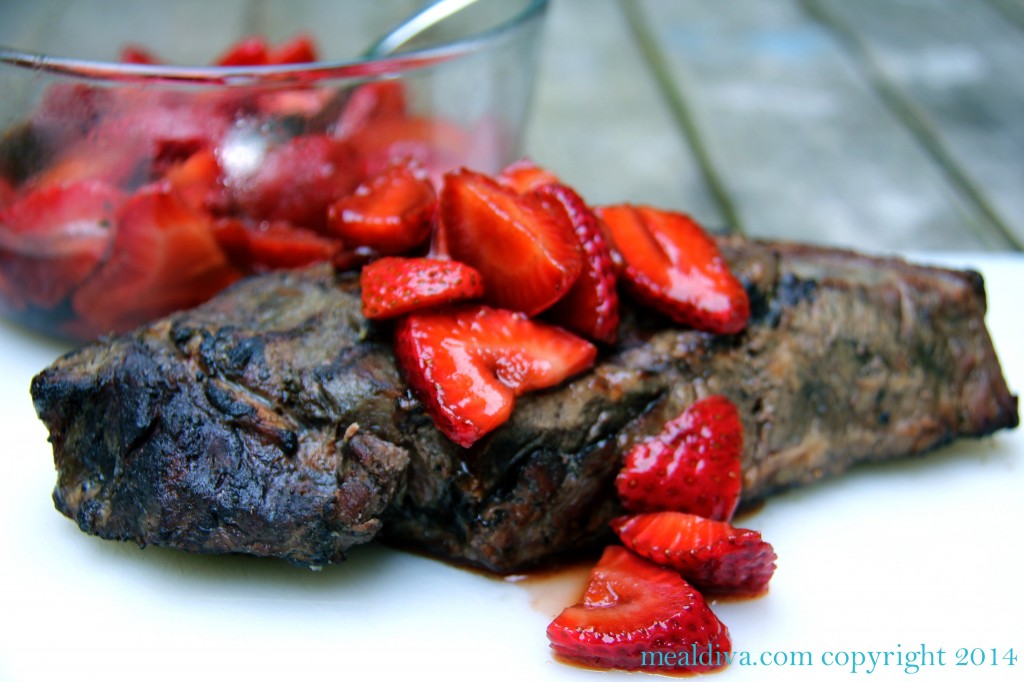 Balsamic Marinated Strawberries – I'm obsessed! It's the time of year when picking and enjoying locally grown treats is a must and I love how inspired I feel as I'm picking fresh berries!
And they taste so sweet and good and whole…
So much potential! Where do I start? I always start by freezing a few then we eat the majority….. and then I start cooking and getting creative: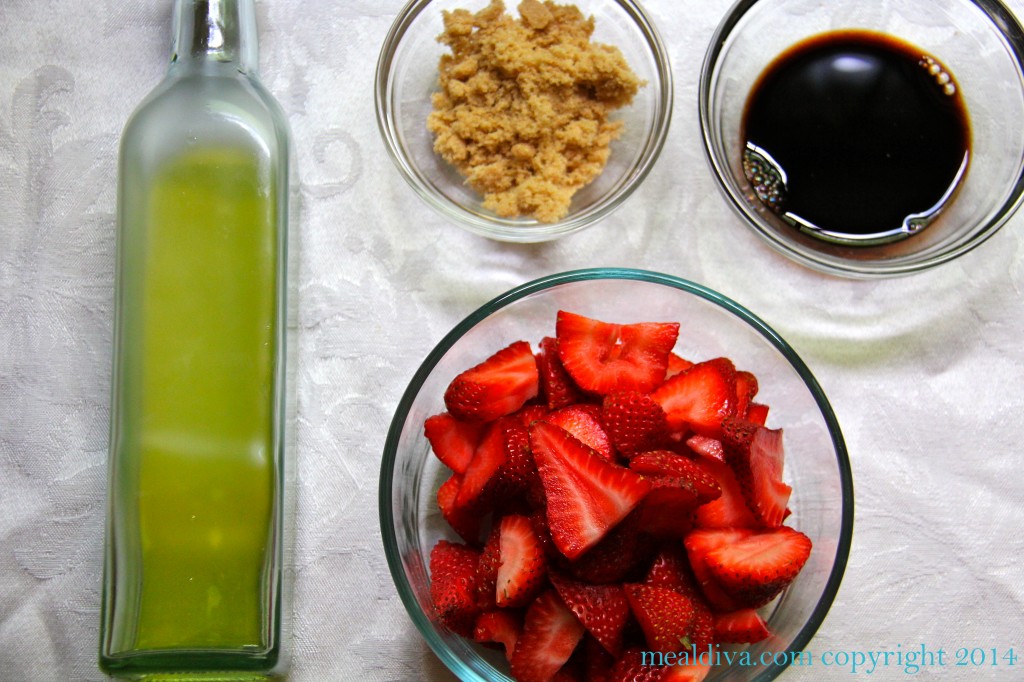 These strawberries are delicious served over everything from vanilla ice cream to chicken and of course, with STEAK! I seriously can't get enough! I mean, you can never go wrong with a gorgeous, easy and fairly quick topping that involves strawberries and compliments most dishes!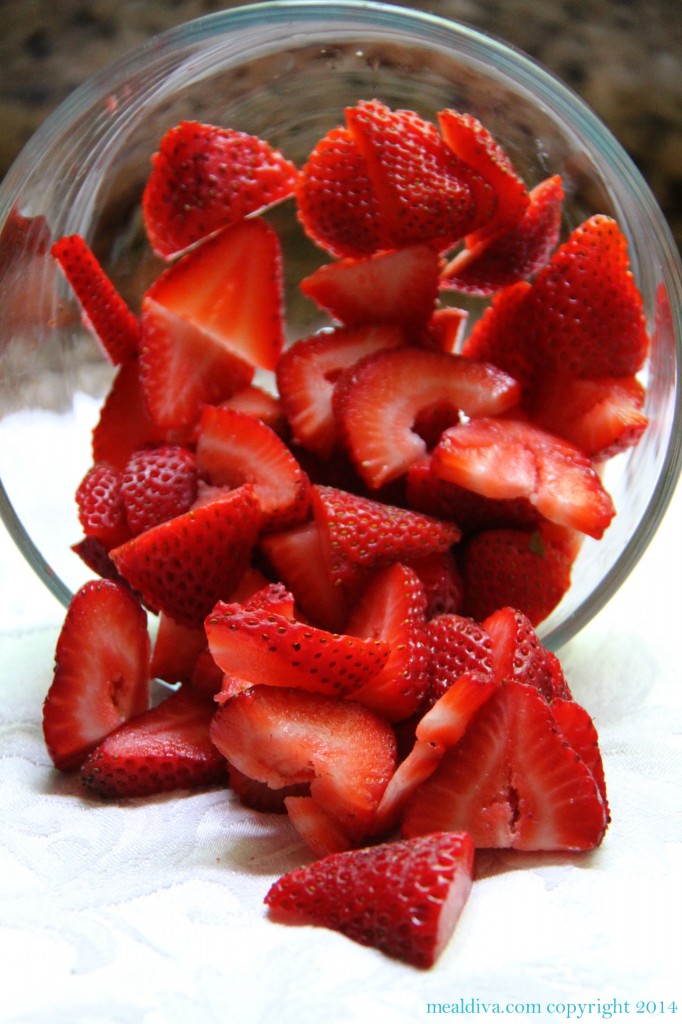 So what are you planning on serving with these strawberries? Enjoy!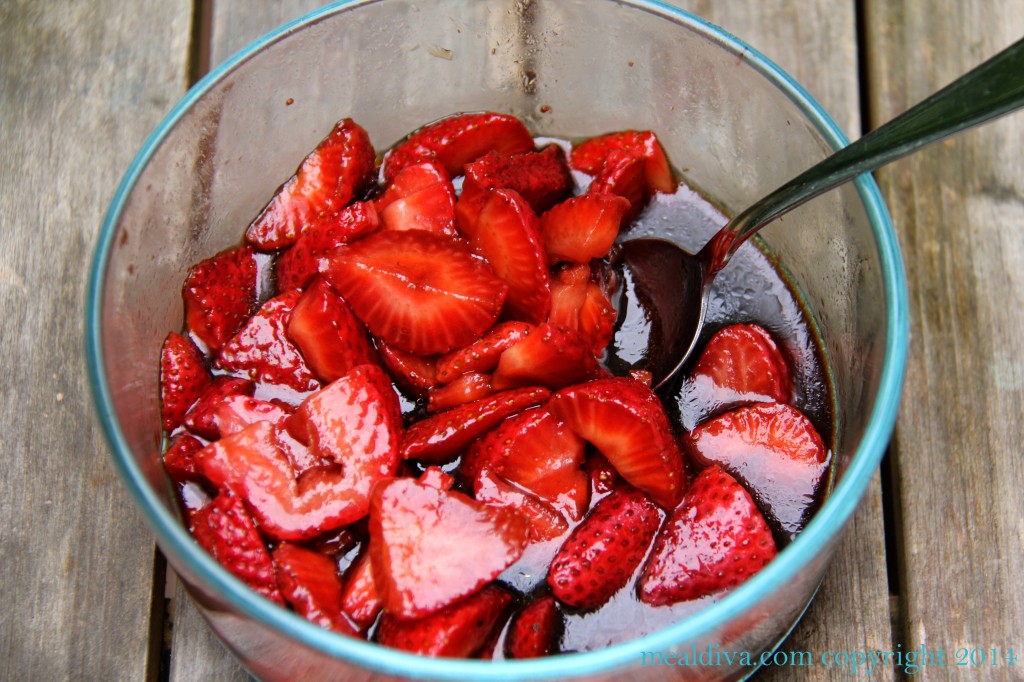 Balsamic Marinated Strawberries and Steak
Ingredients:
2 cups fresh strawberries, sliced
½ cup balsamic vinegar
¼ cup light brown sugar
1 tbs. extra-virgin olive oil
salt and pepper to taste
6 (4-6oz) rib eye steaks
Directions:
In a small bowl, combine the strawberries, sugar, balsamic and olive oil, tossing to combine.
Set them aside to marinate for 2-4 hours or even overnight (in the refrigerator).
Grill steaks to desired doneness and transfer to a platter to rest.
Serve steaks with strawberries.