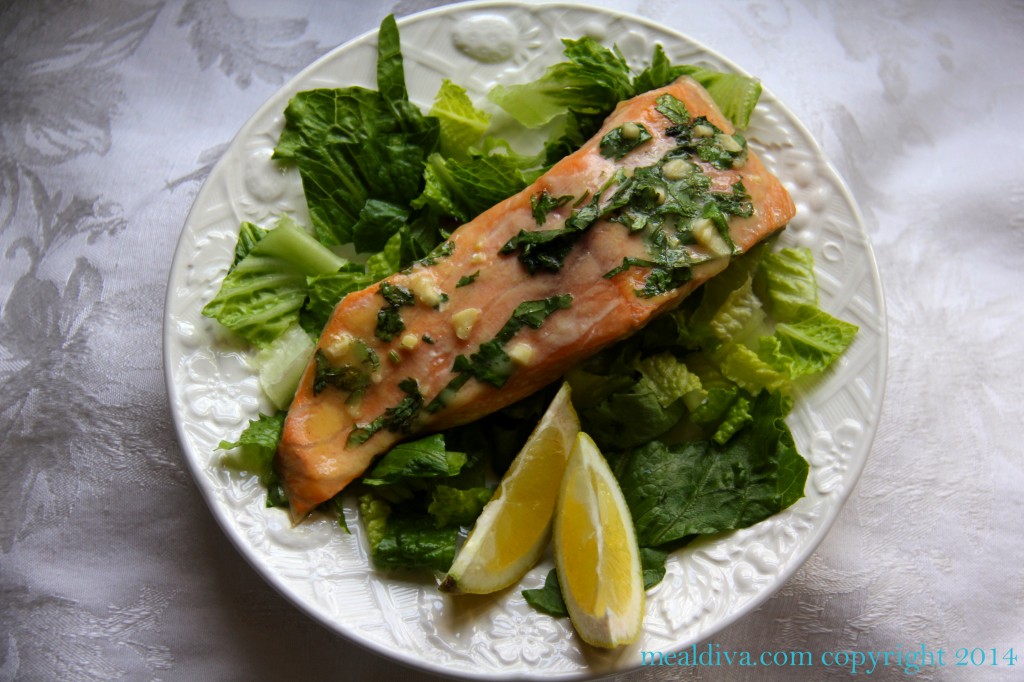 I love a meal like this salmon with honey mustard sauce because it's packed with robust flavors! Roasting the salmon caramelizes the sweetness of the fish that's then offset by the tangy-sweet mustard, honey and lemon dressing. What a healthy, flavorful and ultra-delicious dinner!
In fact, when I served this for dinner, nobody spoke for 10 whole minutes and Peanut, my 8 year old, licked her plate. No joke.
Serve it over some romaine lettuce to make it a complete meal!
Mmmmmm…. seriously amazing!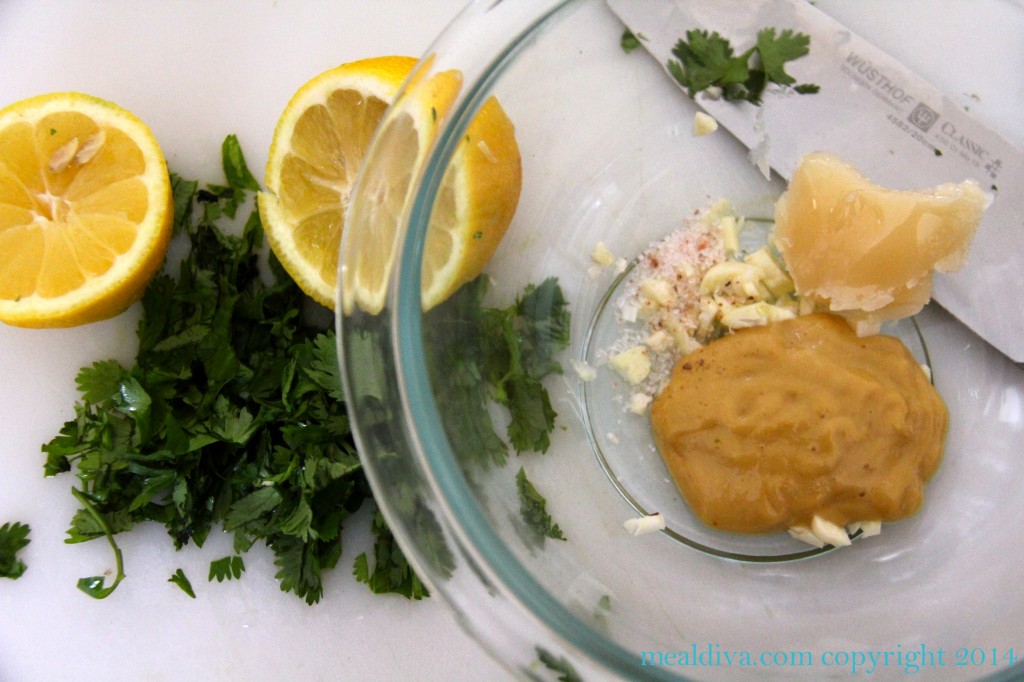 First, get the mustard into the bowl with the chopped garlic, sea salt and honey. I really like to use local, raw honey when I cook because it is full of minerals, vitamins, enzymes, and powerful antioxidants. It has anti-bacterial, anti-viral and anti-fungal properties. Consuming the average grocery store honey is sometimes as unhealthy as consuming white, refined sugar.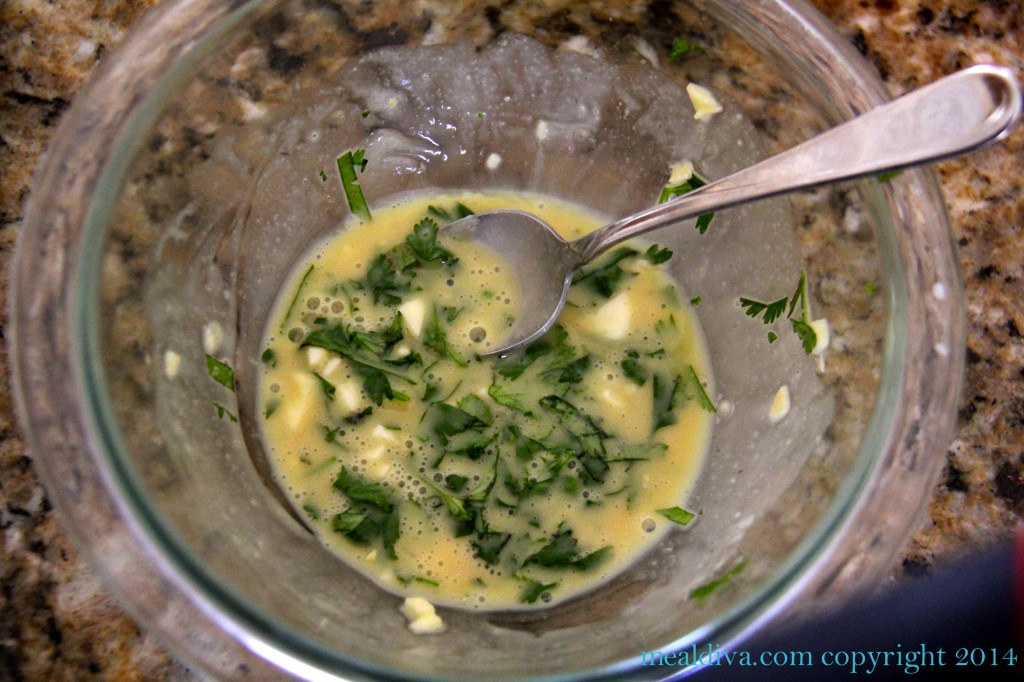 Next, the lemon juice to the bowl. Give it a good whisk and add then add the parsley. Be sure to stick your finger in it and taste it to adjust the seasoning. Set the mixture aside and lay the salmon filets out on a cookie-sheet lined with foil. Be sure to use non-stick foil or cooking spray. Using a spoon, slather the salmon filets in the marinade and pop them into a 400 degree oven for 10-15 minutes until cooked. Enjoy!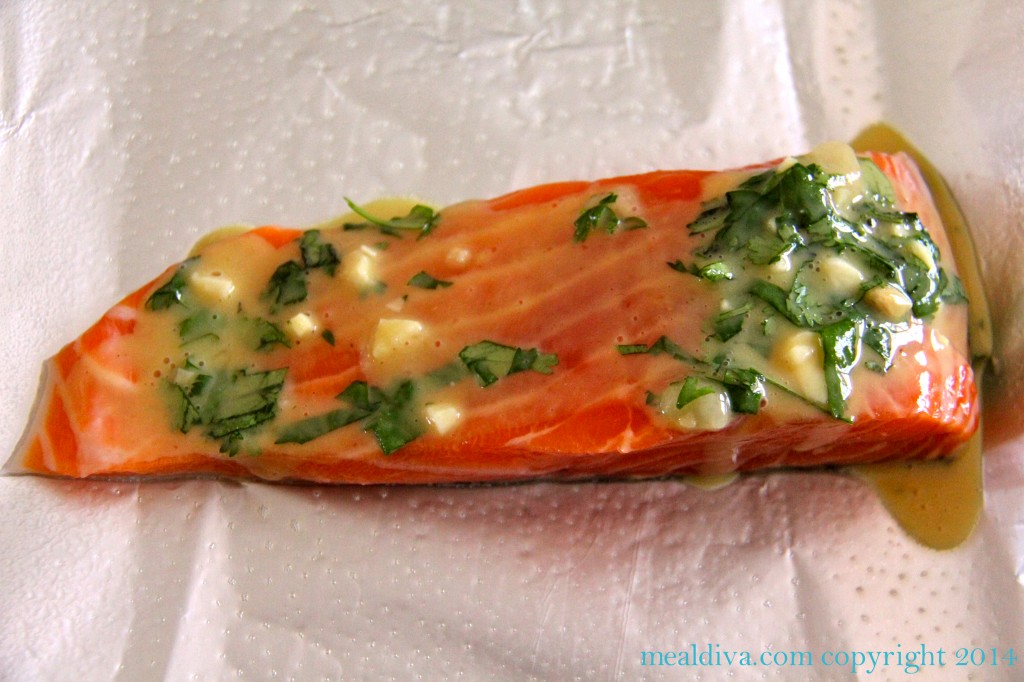 Baked Salmon with Honey- Mustard Sauce
Ingredients:
4 (4-6 oz) salmon filets
3 tbs.  dijon mustard ( if you have honey-Dijon you can use it as well)
1 tbs. honey
2 garlic cloves, finely chopped
1 tsp. sea salt
1/3 cup fresh parsley, roughly chopped
1 lemon, juiced
Salt and pepper to taste
Directions:
Preheat oven to 400-degrees.
Place salmon pieces on a sheet pan lined with parchment paper. Season with salt and pepper; roast for 10 minutes.
In a small bowl, combine mustard, honey, garlic and lemon juice. After the salmon has been roasting for 10 minutes, brush it with the mixture and return to the oven for 5 minutes more (or until salmon is just cooked through).