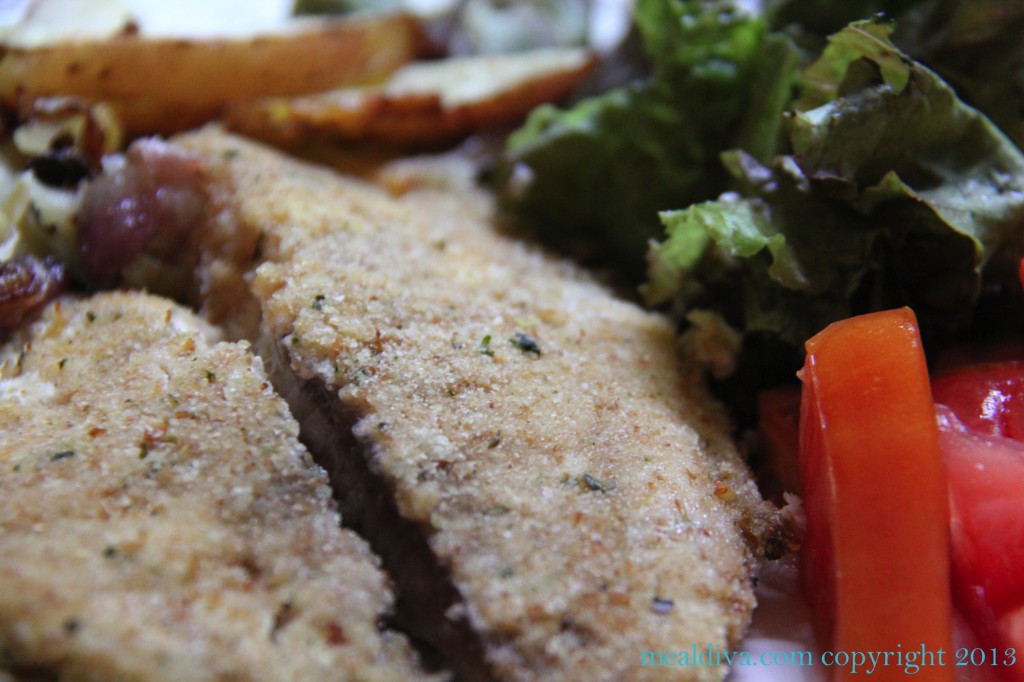 Today, I was contemplating a tilapia recipe while waiting in line at the fish counter at Metropolitan Seafood when an older lady started chatting it up with me. She shared with me the common bible story about Jesus feeding 5000 people with 5 loaves of bread and 2 fishes and just as I was about to say " I know," she tossed in an interesting bit of information: scholars are saying that the fish in the bible story was tilapia.
Huh?
I came home and tried to do some research on it and discovered that this is in fact the case. In my search for the bible-story-fish-type, I also found out that last year, American's ate 475 million pounds of it. Wow. And since I was on an information mission, I also learned that Tilapia is native to lakes in Africa. Yes, Africa! To tell you the truth, I thought it was native to South America.
It's also a warm water fish that, in the past, was deployed to various countries to help control weeds and mosquitoes in lakes and rivers. I had no idea it had such a history. Some people stay away from Tilapia because of the horror stories of how it's being raised and imported from other countries but if it's purchased at a reputable store, I say let the fish romance begin!
It's late summer/early fall and fish really feels like the perfect pairing: it's flakey and light. In fact, I think it's the mega-celebrity of the fish world. Tilapia really can be cooked many different ways but tonight we are baking it with a little breadcrumbs and cheese. Spud and Stew are excited.
To make this a MealDiva Approved dinner, accompany it with a side salad with tomatoes and baked potato fries and oven roasted vegetables! YUM!
Baked Parmesan Tilapia
Ingredients:
½ cup light sour cream
1 cup dry breadcrumbs
½ cup grated Parmesan cheese
½ tsp. salt
½ tsp. pepper
½ tsp. garlic powder
½ tsp. onion powder
½ tsp. paprika
½ tsp. dried parsley
½ tsp. dried oregano
½ tsp. dried basil
1 tbs. olive oil
4-6 Tilapia filets
PAM
Directions:
Heat oven to 425 degrees
Line a baking dish or pan with aluminum foil and gently spray with PAM
Place sour cream in a shallow bowl
Mix together breadcrumbs, cheese and spices, place in a shallow bowl.
Dip the filets into the sour cream to coat
Dip the filets into breadcrumb mixture to coat.
Place coated filets onto the baking sheet and lightly mist with olive oil or PAM
Bake for 20-25 minutes until fish easily flakes with a fork.
If you liked this recipe, you will LOVE my Super Fast Chicken Nuggets.