Easy 5 ingredient Butternut Squash Soup – Sometimes food is meant to be enjoyed in the simplest of ways.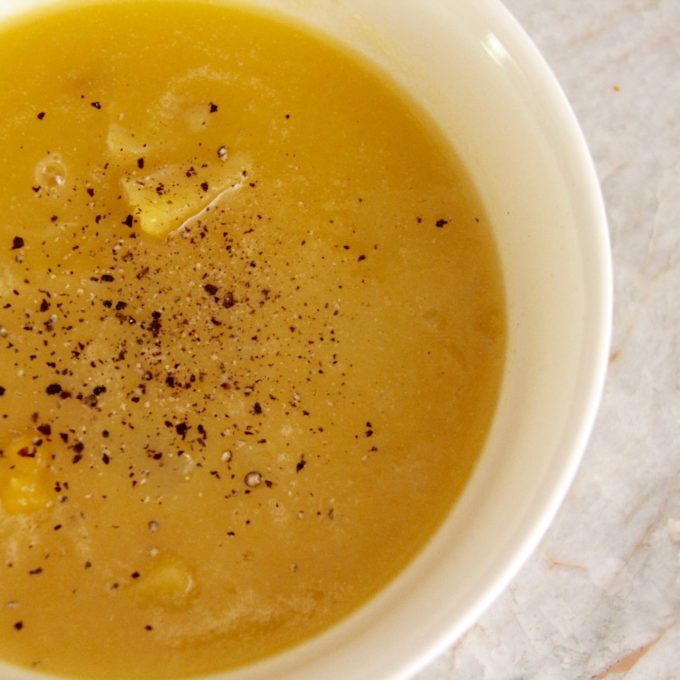 Confession time. I'm a soccer mom. Yes, I do something that I swore I would never do: I spend 7 days a week on a soccer field. I'm even a licensed soccer coach who volunteers as the soccer "mom coach" for my 7 year olds team. Here's the worst part, I actually LOVE it! Standing on the side lines with all these adorable 7-year-old boys who have way too much energy is actually fun. I'm thankful that something I swore I'd never do in the past has actually become something I look forward to on the weekends.
My son's team is full of athletic, lively, hearing impaired (when they are told to do something they don't want to do) kids with way more energy than I've ever had. They really know how to play a great game of soccer too. I think they are all fantastic, but there is this red headed little guy that I think might be the cutest child ever. He has this adorable accent and his soccer enthusiasm is abundant and fantastic. Last weekend, he asked me what we were having for lunch after our game and when I told him "butternut squash soup," he jumped for joy. The rest of the team gave me a face but his enthusiasm for the squash was beyond words and I thought it was fantastic. So, this Butternut Squash Soup recipe is dedicated to the red headed 7-year-old soccer player who wants to be a professional goalie when he grows up and says Butternut squash soup is his favorite fall soup because it matches his hair.
All you need is 5 ingredients and BAM! Dinner is made! Time to get started and celebrate everything that is fall – soccer, cooler weather and fabulous squash! Enjoy!
Easy Butternut Squash Soup
Ingredients:
1 2-3 lb. butternut squash, peeled and seeded and cut into 1-inch chunks
2 tbs. salted butter
1 large onion, chopped
6 cups chicken stock
1/4 tsp. Nutmeg
Salt and freshly ground black pepper to taste
Ingredients:
In large pot melt butter.
Add onion and cook until translucent, about 8 minutes.
Add squash and stock. Bring to a simmer and cook until squash is tender, about 15 to 20 minutes.
Remove squash chunks with slotted spoon and place in a blender and puree.
Return blended squash to pot. Stir and season with nutmeg and salt, and pepper to taste. Serve.