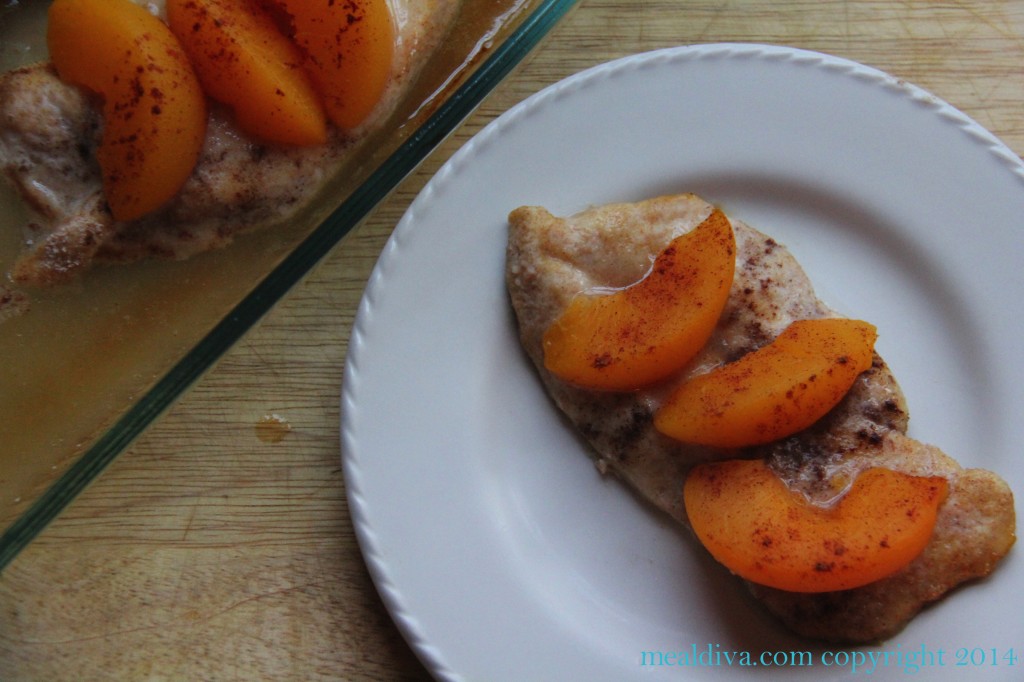 This Chicken and Peaches recipe is quick, sweet, savory and just out of this world delicious. For as long as I remember, my kids have loved chicken cooked with marmalade, tomatoes or peaches so this is a total winner in my house – in fact, my kids asked for a repeat the next day!
To make this a MealDiva Approved meal, serve it with a side of steamed or roasted vegetables.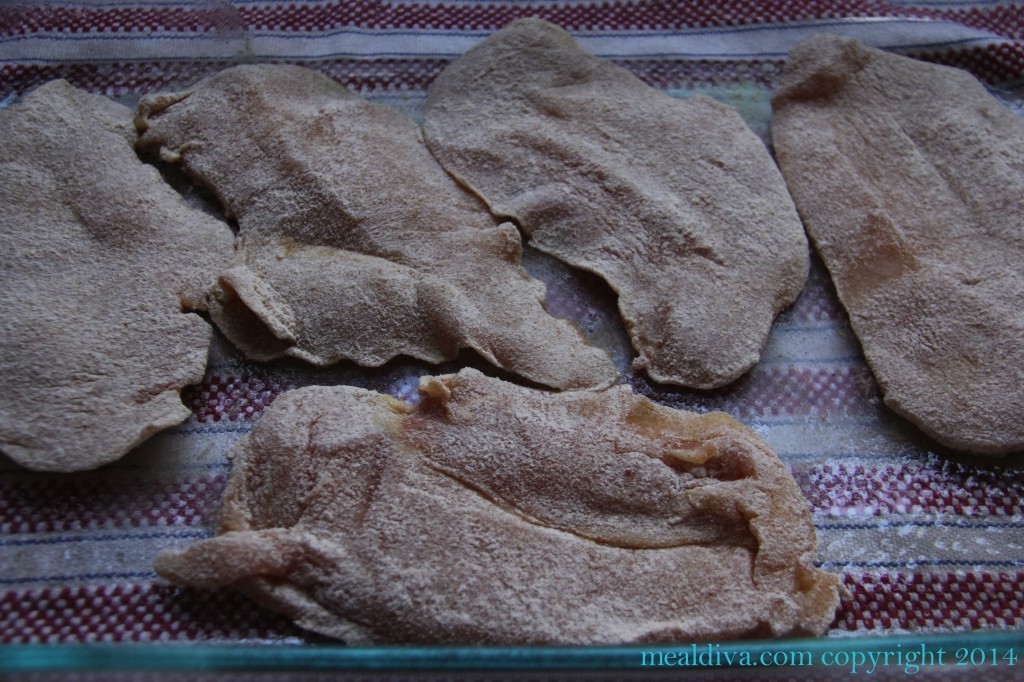 First, dredge chicken breast in olive oil and flour then sprinkle with brown sugar. This gives them a nice texture that my kids always enjoy.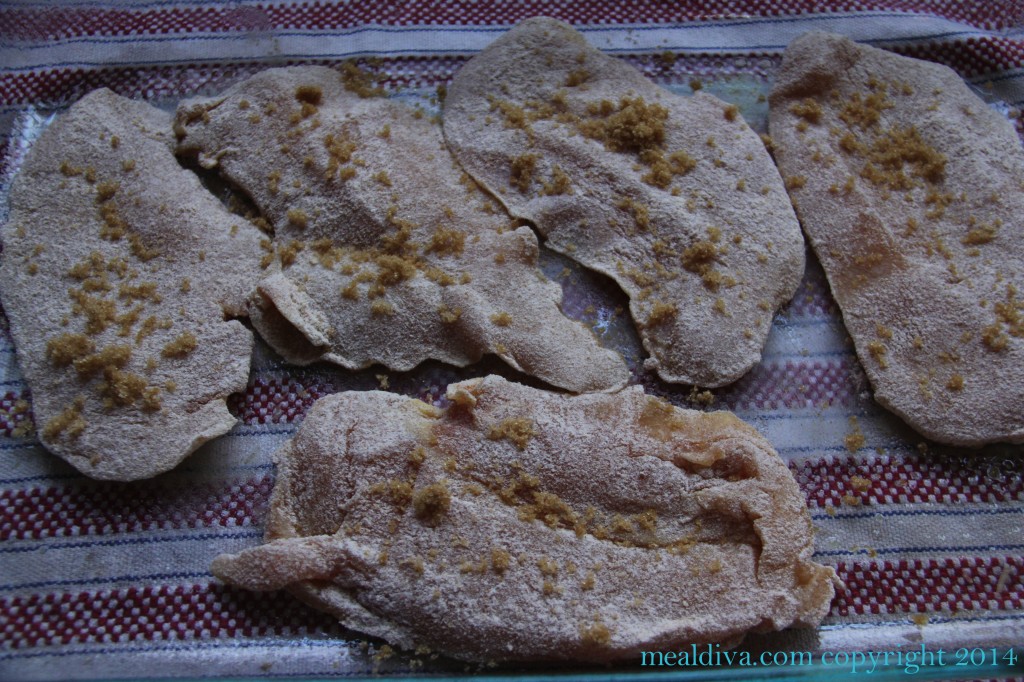 Open canned peaches, drain and rinse. Spread them over the check breasts then top with a sprinkle of ginger, cloves and sea salt. Sea salt really makes the taste of the peaches pop….yum.. my mouth is watering …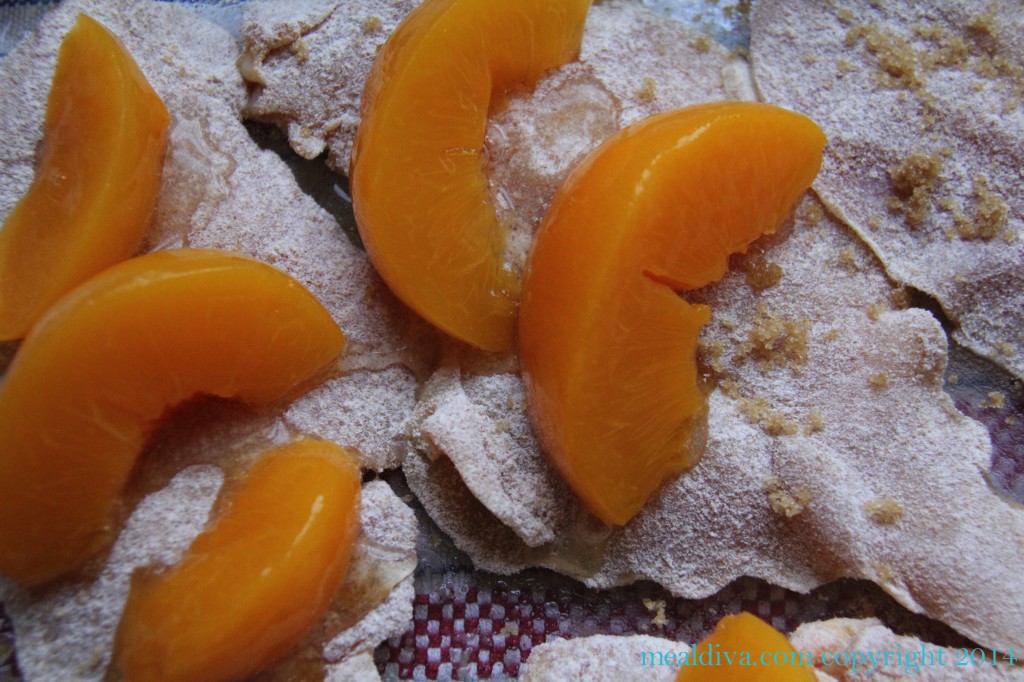 Pop the chicken and peaches into a 350 oven for 10-12 minutes and dinner is all set to go! Enjoy!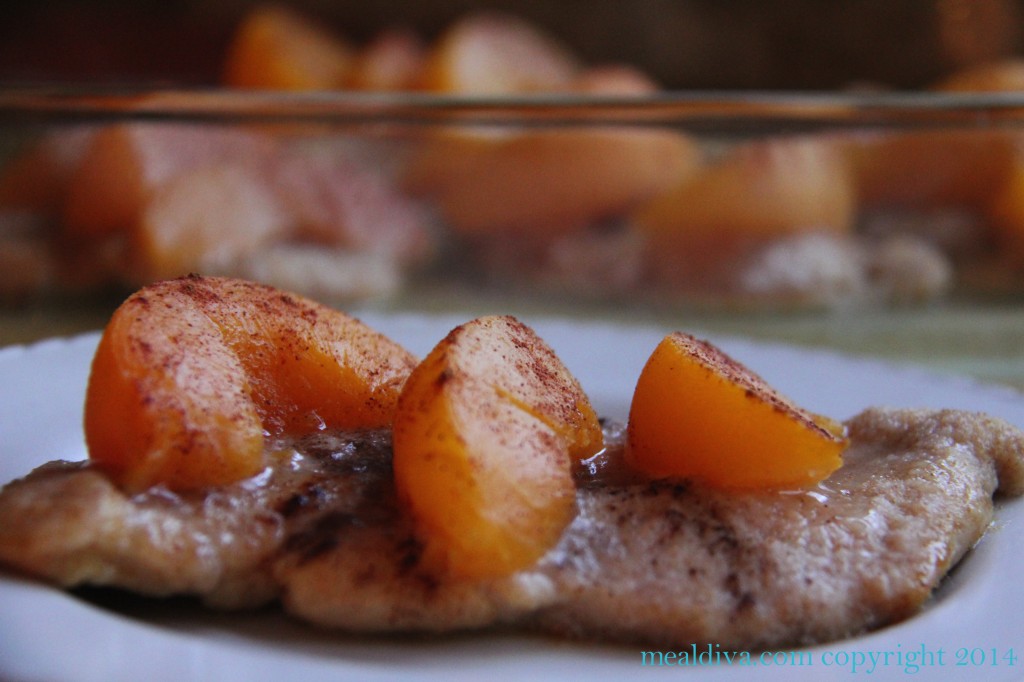 15-Minute Chicken and Peaches
Ingredients:
4 -5 thin sliced skinless, boneless chicken breasts
1 (15 oz) can peaches, drained and sliced
¼ cup olive oil
¼ cup whole-wheat flour
¼ cup brown sugar
1/8 tsp. ground ginger
1/8 tsp. ground cloves
A pinch of Sea Salt
Directions:
Preheat oven to 350 degrees
Spray a baking dish with PAM
Pour olive oil into a small bowl
Add flour to a separate small bowl.
Dredge chicken by dipping it in olive oil then flour so that it's coated.
Place chicken in prepared baking dish and evenly sprinkle with brown sugar.
Place peach slices on chicken breast so that they are nicely layered.
In a small bowl, combine ginger and cloves.
Sprinkle ginger/clove mixture over peaches.
Sprinkle a pinch of sea salt over the peaches.
Bake for 10-12 minutes until chicken is cooked through and juices run clear.