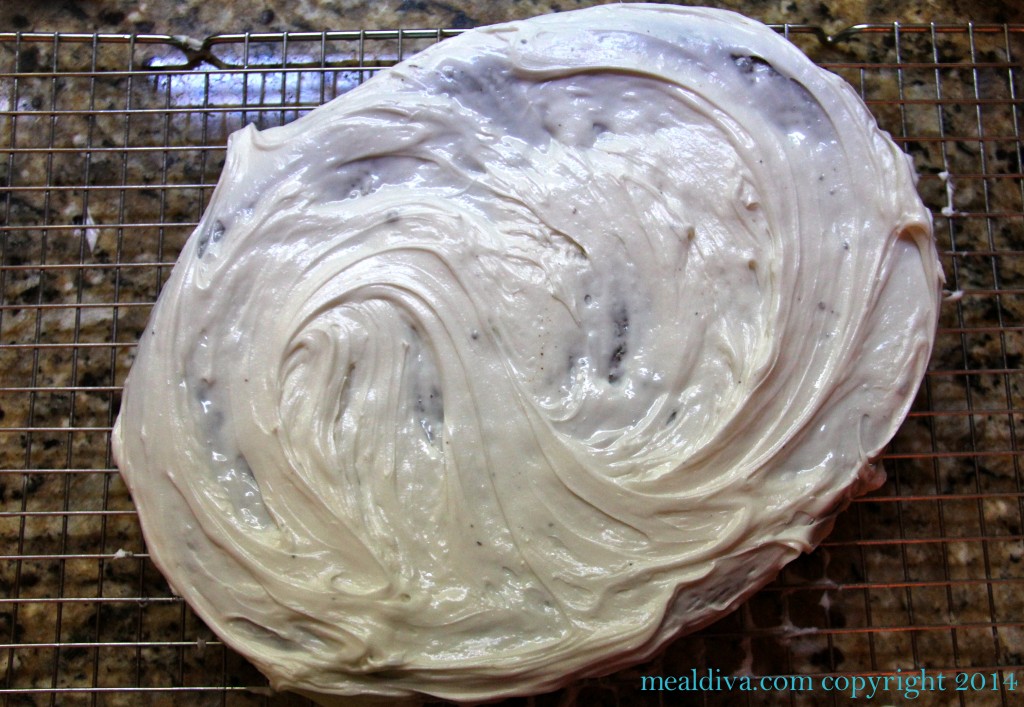 Today's #SundaySupper is all about the crockpot -I'm talking finger lickin, mouthwatering set-it-and-forget-it food- and I'm so excited to be bringing this super easy, super yummy Crockpot Triple Rich Chocolate Cake to the table. Oh my goodness -wait until you try this decadent dessert!
Thank you to Christine of A Kitchen Hoor's Adventures for hosting today's #SundaySupper!
Lets get started:
First, I have to admit that I didn't think this recipe was going to work out. I cook many things in the crockpot -so much so that I blog every Thursday about a crockpot meal – but cake in the crockpot – I really didn't think it could be done… and yet here it is – Crockpot Chocolate Cake! First, start by blending together the ingredients. Since we are making cake in the crockpot, the addition of 4 eggs, sour cream, pudding mix and chocolate chips are all necessary- they keep the cake moist and delicious.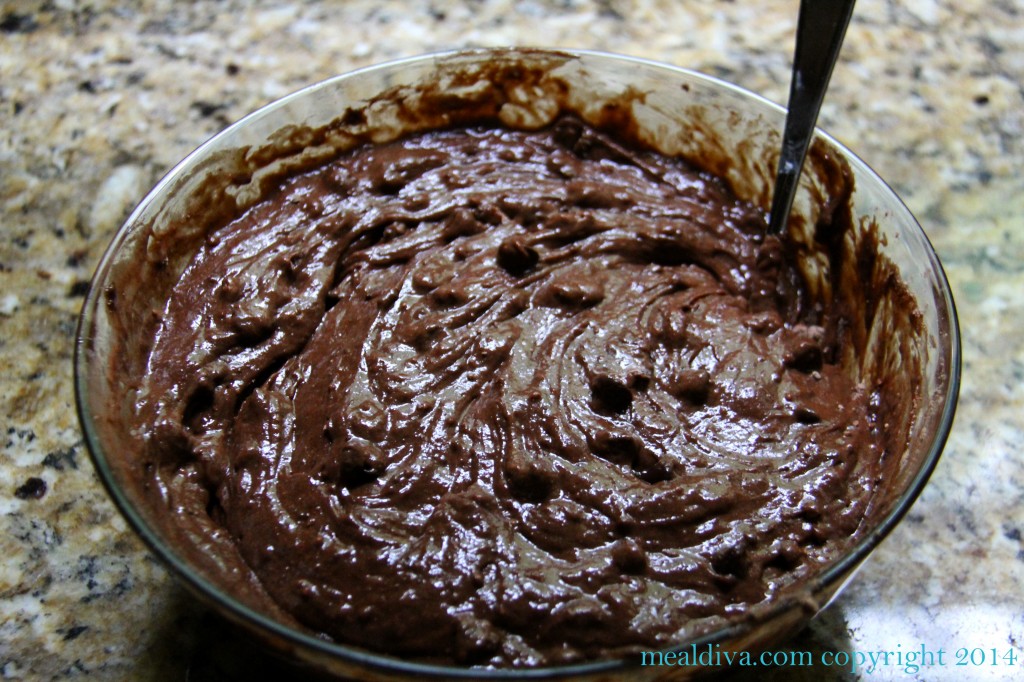 Grease the crockpot and pour the prepared batter in, smoothing out the top.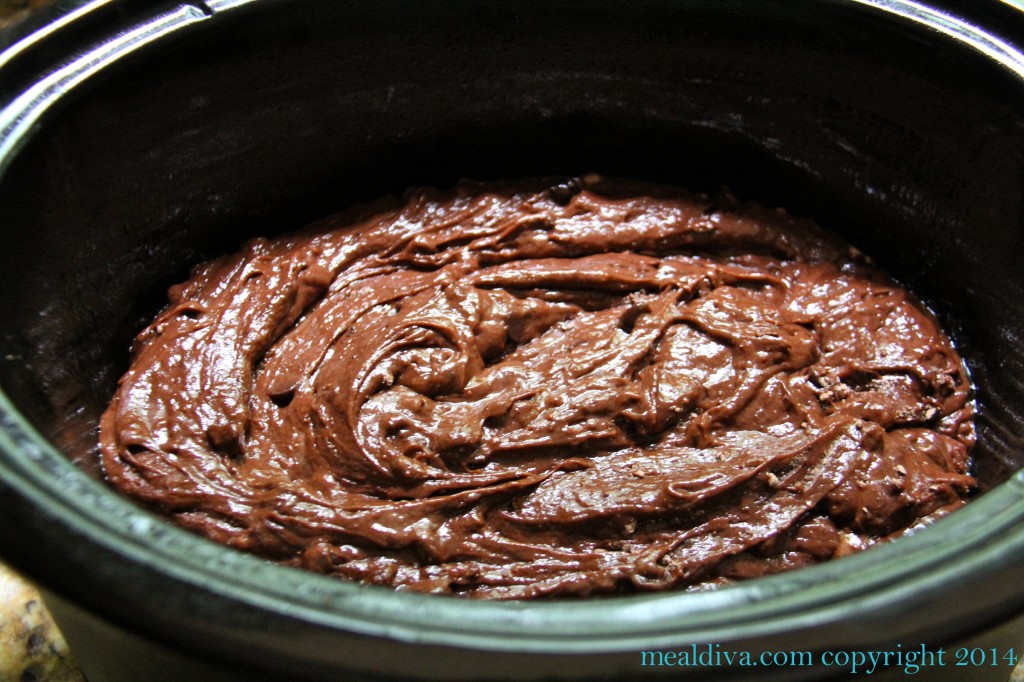 Set it and forget it for 5-6 hours. Isn't this chocolate cake recipe is so easy? You should make it right now – seriously- no joke!
Check to see if the cake is done by inserting a toothpick into the center. If it comes out clean, it's done!
Please pardon the big hole in the top of my cake — sometimes it's hard for little hands to resist sampling behind mommy's back —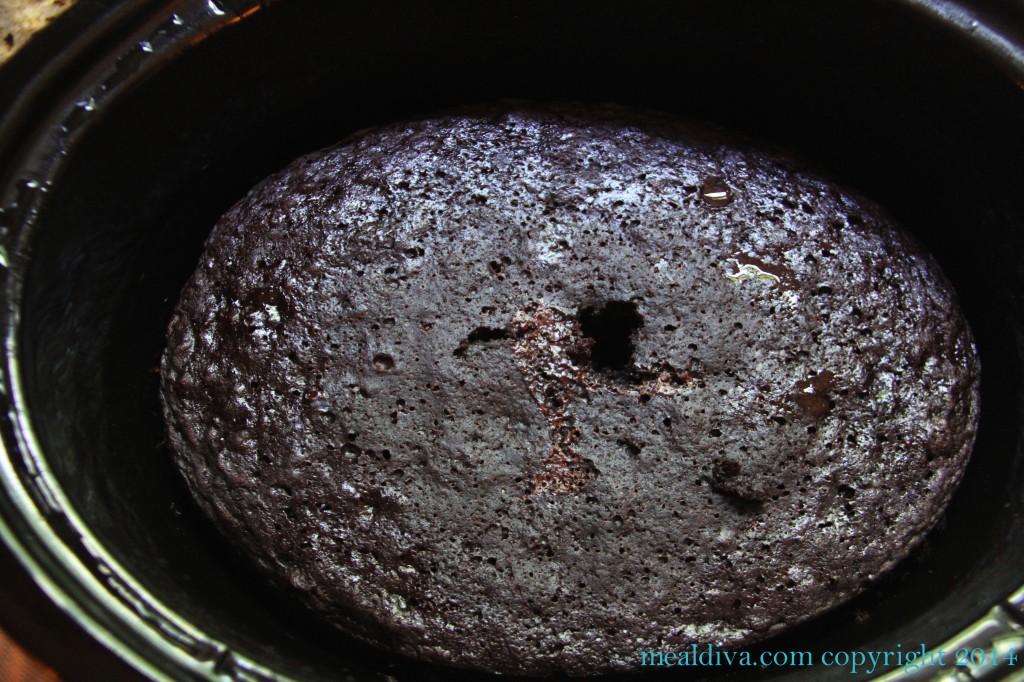 Once the cake has cooled for 1/2 and hour, remove it to a wire rack to cool completely. You can either choose to ice or glaze the cake. The choice is yours – enjoy!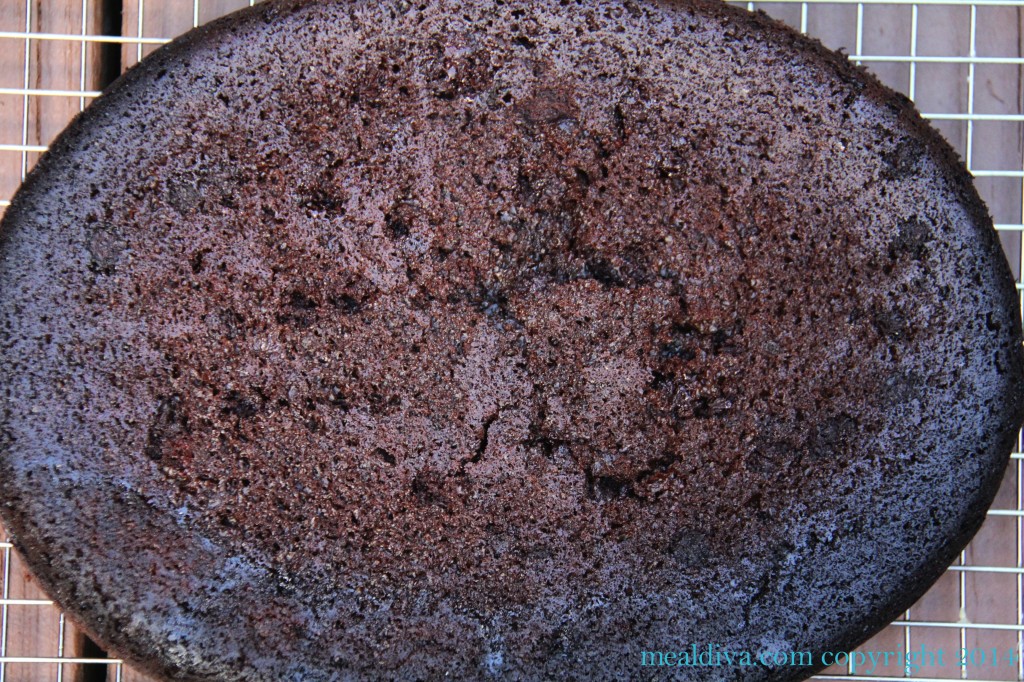 Triple Rich Chocolate Cake
Ingredients: 
1 devil's food cake mix
4 eggs
1 cup sour cream
¾ cup olive oil
1 cup water
1 small box of instant chocolate pudding
1 cup chocolate chips
Directions:
Using a spoon, combine all ingredients in a mixing bowl.
Pour the batter into a greased crockpot.
Cover and cook on low for 5-6 hours or until it's done in the center.
Turn off the crockpot and let the cake sit, covered for 30 minutes before serving.
Ice if desired.
If you enjoy crockpot food, be sure sign up for my newsfeed and have MealDiva's Crockpot Thursday's Recipes delivered right to your inbox. Then, be sure to check out the links to my fellow #SundaySupper blogger's recipes below:
Satiating Soups
Scrumptious Mains (Breakfast and Dinner)
Satisfying Sides
Scintillating Sweets
Savory Baking
Sips and Spreads