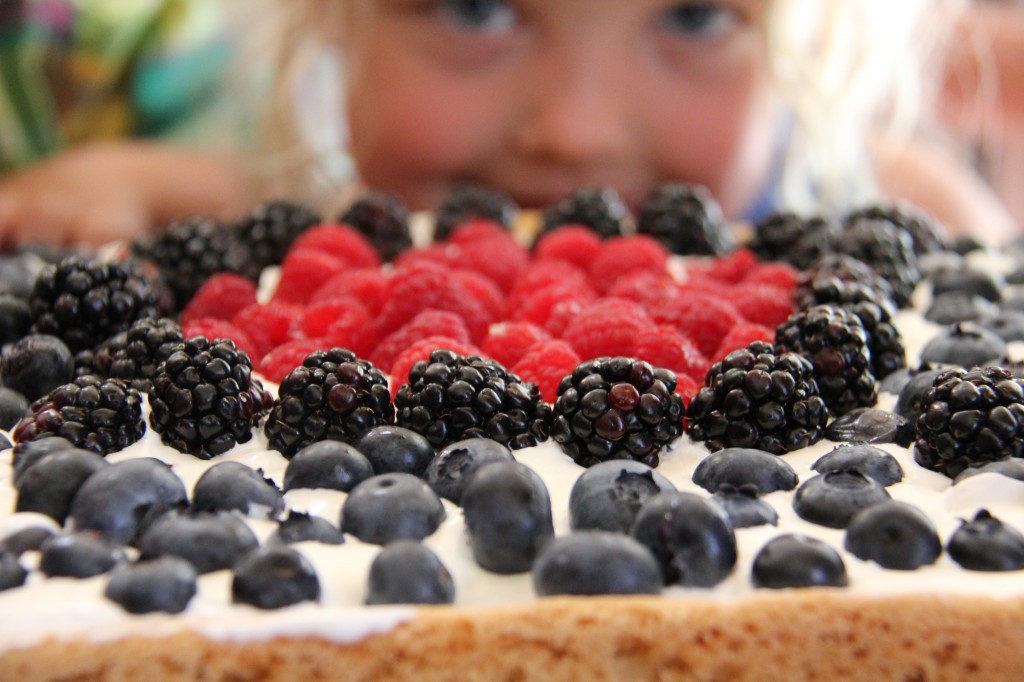 In the summer, my kids look forward to making this giant fruit cookie! I whipped it up yesterday during swimming lessons and the kids were super excited for a treat brimming with fresh summer fruit! It's really fun and simple to make, perfect to bring to a BBQ!
Fruit Cookie
Traditionally, I use pre-made sugar cookie dough to make the base but recently stumbled upon this recipe at The Coconut Mama and it was yummy! I changed it a little to my tastes. Give it a try!
Ingredients:
1 ¾ cup whole-wheat flour
1 tsp. salt
1 tsp. baking powder
½ tsp. baking soda
¼ cup coconut oil
3 tbs. honey
½ coconut or regular sugar
1 ½ tsp. vanilla extract
1 egg
3 tbs. water
 whipping cream
Directions:
In a large mixing bowl, combine the dry ingredients. Set aside.
Using a food processor or blender, combine coconut oil, honey, sugar and vanilla.
Add egg and continue to combine.
Slowly add the dry mix to the wet mix.
If the batter is not sticking together well, add water, 1 tbs. at a time to smooth it out.
Cover dough and place in the refrigerator for 20 minutes.
Preheat oven to 350.
Line a cookie sheet with parchment paper and place dough on the pan.
Roll dough out.
Bake crust for 15-20 minutes or until golden brown on top.
Let the large cookie cool before applying toppings or else the whipped cream will melt!
Top cookie with whipped cream and then fresh fruit of choice. What an easy, great dessert!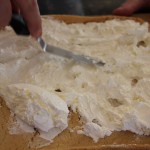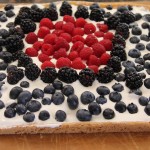 This recipe is derived from
http://thecoconutmama.com  check out her website for other great recipe's using coconut oil as well as other wonderful Gluten/Dairy free ideas!