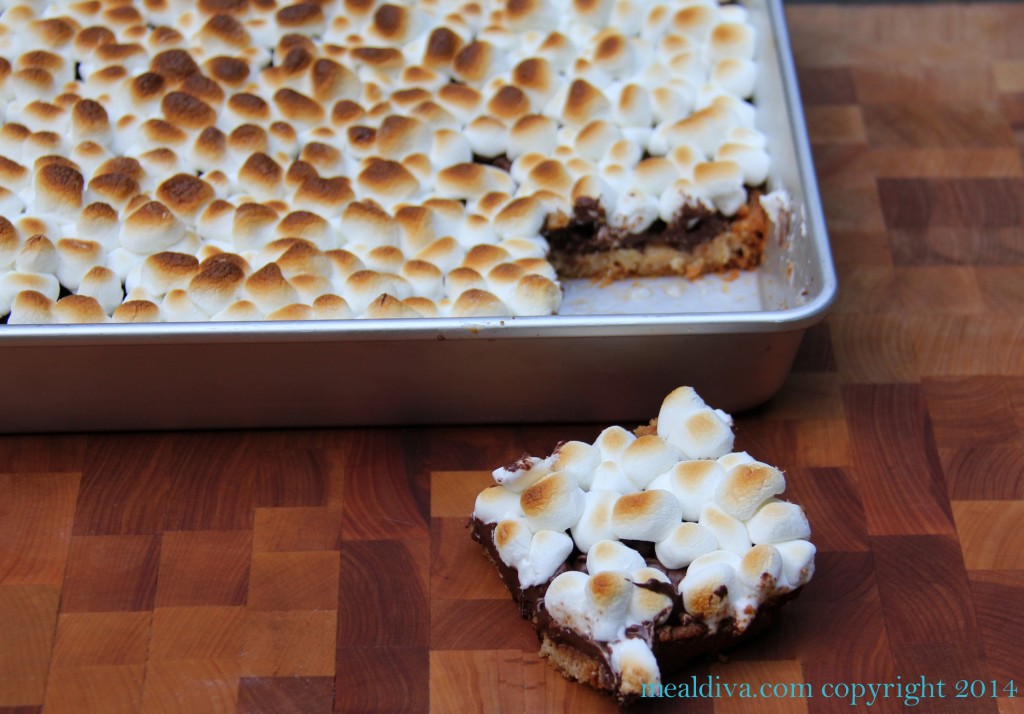 It's summer and I'm so, so, so, so into s'mores – I actually crave them on a hot summer night…sigh…Don't you just love graham crackers, melted chocolate and toasted marshmallows all mixed together….Mmmmm….
With s'mores on the brain, I've started playing with various baked-bar-versions like these Sugar Cookie ones. This recipe was a hit last weekend and I wanted to share it right away!
I'm not kidding when I say that these are amazing.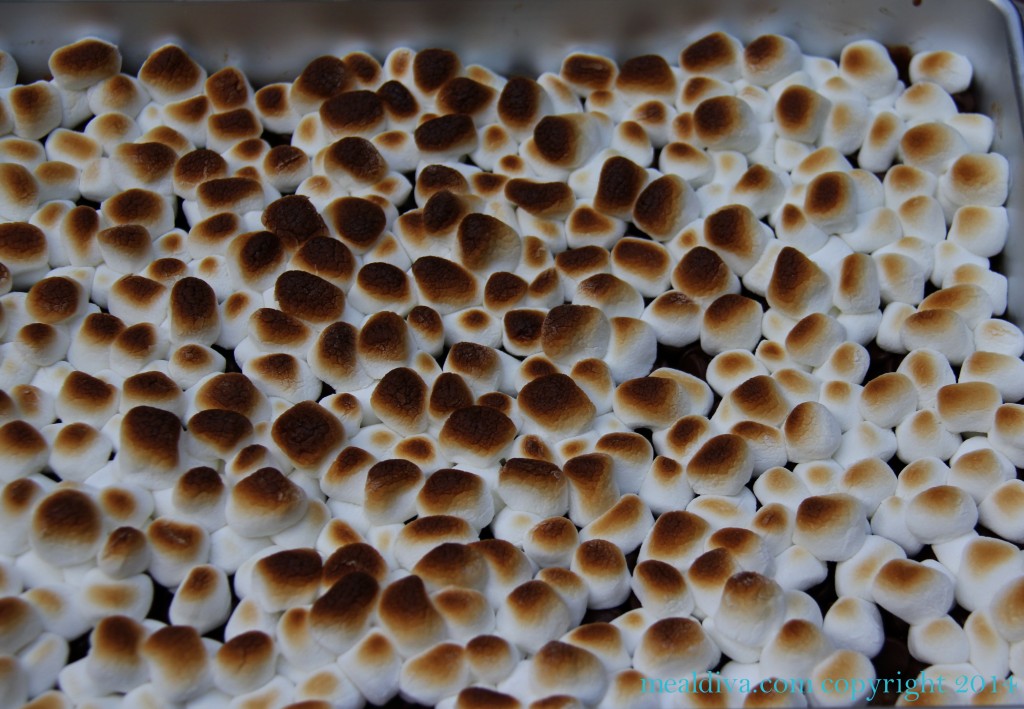 No, really. Like my Mexican Chocolate Ganache Cakes, these might need a moment of silence.
Now dig in!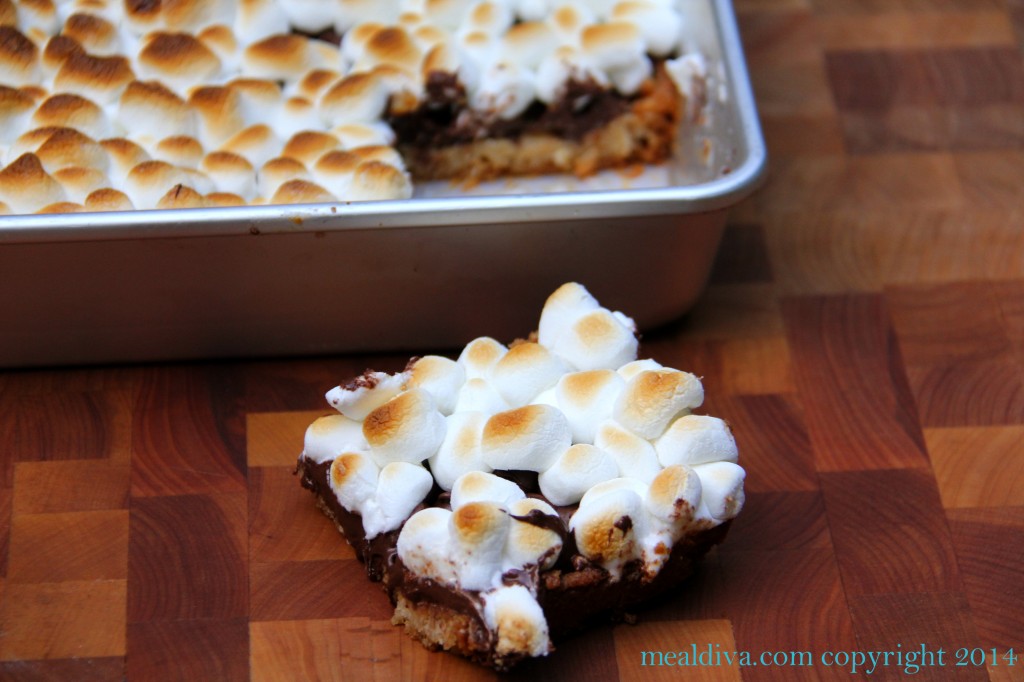 Sugar Cookie S'more Bars
Ingredients:
1 pouch sugar cookie mix
5 graham crackers, crushed
2 sticks of butter, melted
1 bag chocolate chips
4 cups mini marshmallows
Directions:
Preheat oven to 375 degrees
Stir together the cookie mix and the graham crackers.
Add melted butter to the mixture and stir until a dough forms.
Press mixture into an ungreased 9 x 13 inch pan.
Bake 25 minutes until the cookie mixture is set and golden on the top then immediately spread the chocolate chips evenly over top.
Let the chocolate melt a little.
Set oven to broil.
Spread the marshmallows over the melted chocolate then broil 3 to 5 inches from the heat for 30-60 seconds until the marshmallows are toasted and a little gooey.
Cool for 10-15 minutes then cut into bars. Serve warm.