Paper bakery boxes filled with colorful tissue paper give holiday confections a festive and pretty look. Add a little ribbon and tie it up with a festive bow and give them as gifts to family and friends. Happy Holidays!
I know that I was only sharing 12 days of Christmas Confections but I couldn't help myself: here's one more Cookie Recipe for your Christmas baking repertoire:  Salted Caramel Fudge Cookies.
Oh my, these are sinful!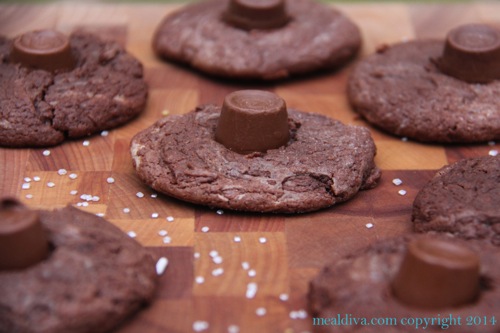 To get started, gather your ingredients: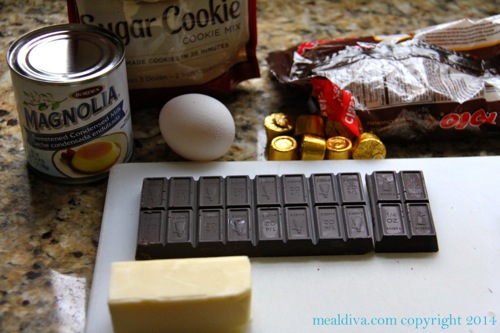 Now get the chocolate and butter melted in the in microwave….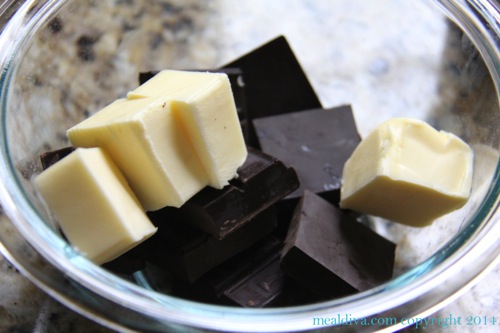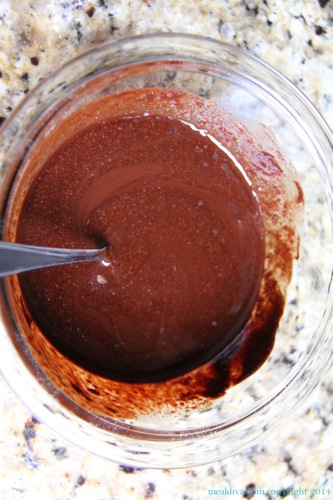 Once the chocolate is melted, set it aside and combine the rest of the ingredients in a bowl.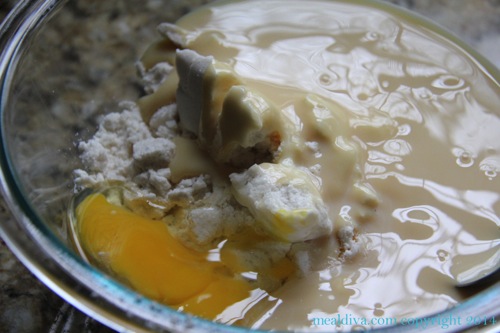 Beat in the melted chocolate mixture.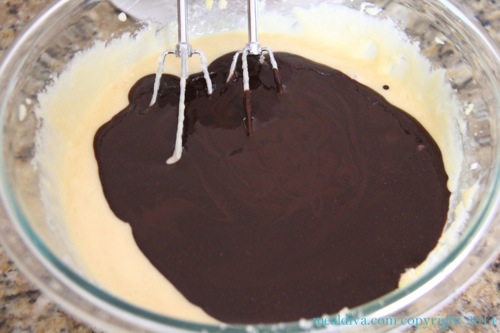 So pretty – I love chocolate –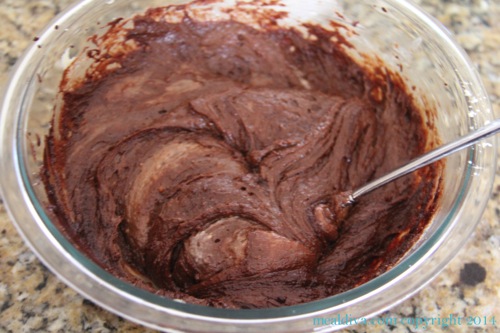 I'm not to sure where my picture of the dough balls went but after the batter is combined, spoon balls of dough onto an ungreased baking sheet and bake for 10-12 minutes. When the cookies come out, place a Rollo into the center of each one and sprinkle with sea salt.
.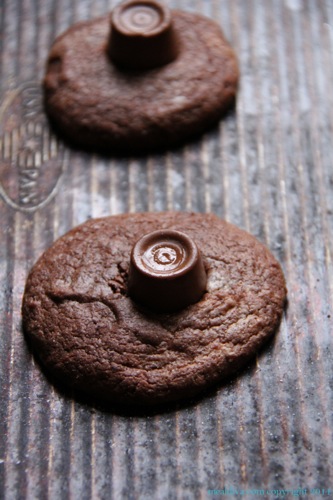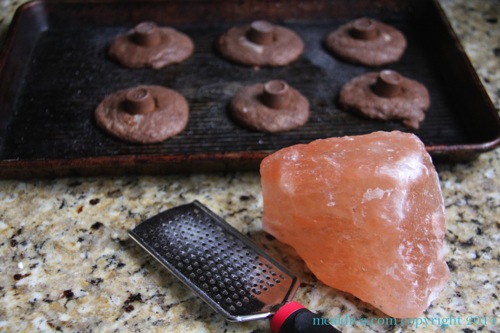 Thank you Saltopia for the beautiful salt!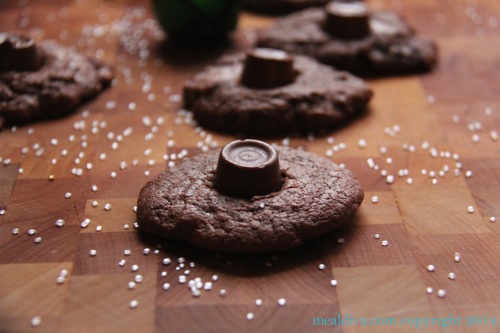 These cookies make me close my eyes and sigh and know that everything in the world is right….
Same cookie – 2 different kinds of light — both yummy! Enjoy!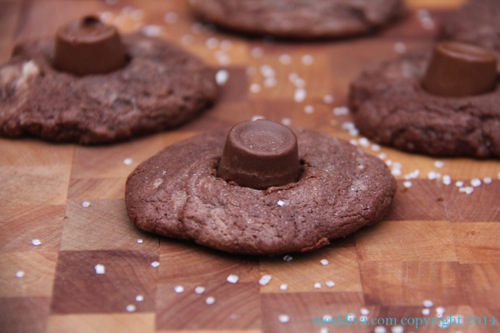 Salted Caramel Fudge Cookies
Ingredients:
6 oz. unsweetened baking chocolate
1/3 cup butter, chopped
1 (17 oz) package sugar cookie mix
1 egg
1 (14oz) can sweetened condensed milk
1 tsp. vanilla extract
48 Rollo's or other caramel chocolates
Sea Salt
Directions:
Preheat oven 350 degrees.
Melt chocolate and butter in the microwave in 25 second intervals, stirring until smooth.
In a large bowl, beat together the cookie mix, egg, milk, vanilla and melted chocolate mixture.
Spoon balls of dough onto an ungreased baking sheet.
Bake for 10-12 minutes or until the edges are brown.
Press a Rollo into the center of cookie.
Sprinkle with a nice amount of sea salt.
Remove to a wire rack to cool.
Recipe is adapted from Taste of Home