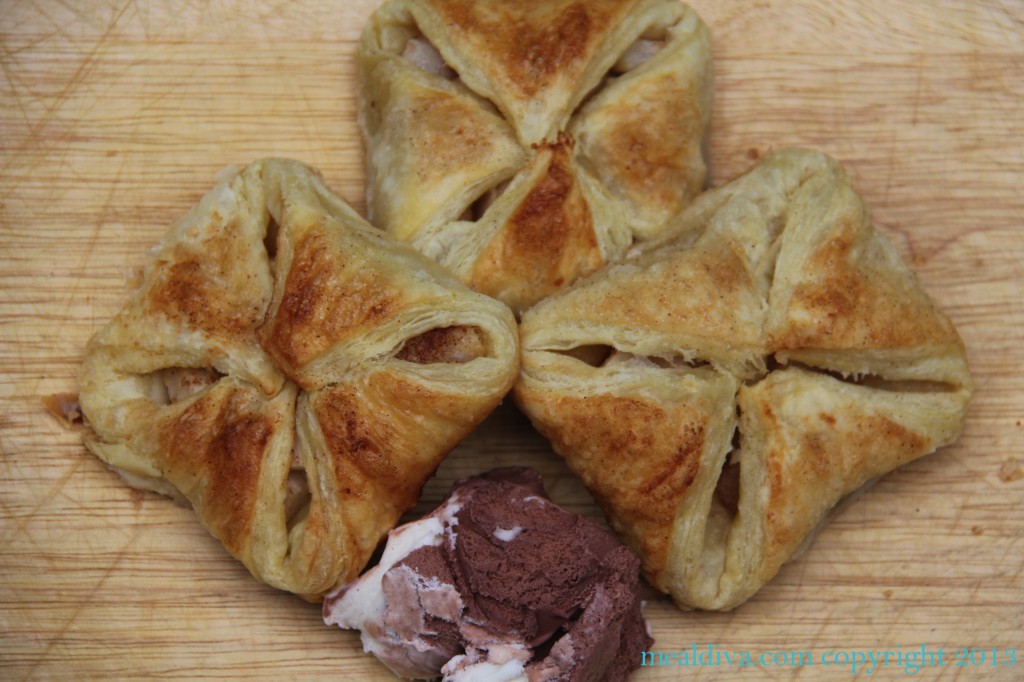 I love cooking with seasonal ingredients and nothing could be more seasonal now then apples and pears! This puff pastry dessert will give you a sense of nostalgia or complete satisfaction and perhaps even a brief respite from the stresses of the outside world… if only for 10 minutes…
Yum!
First cut your pastry into four squares. Combine your filling and place in the middle of each square.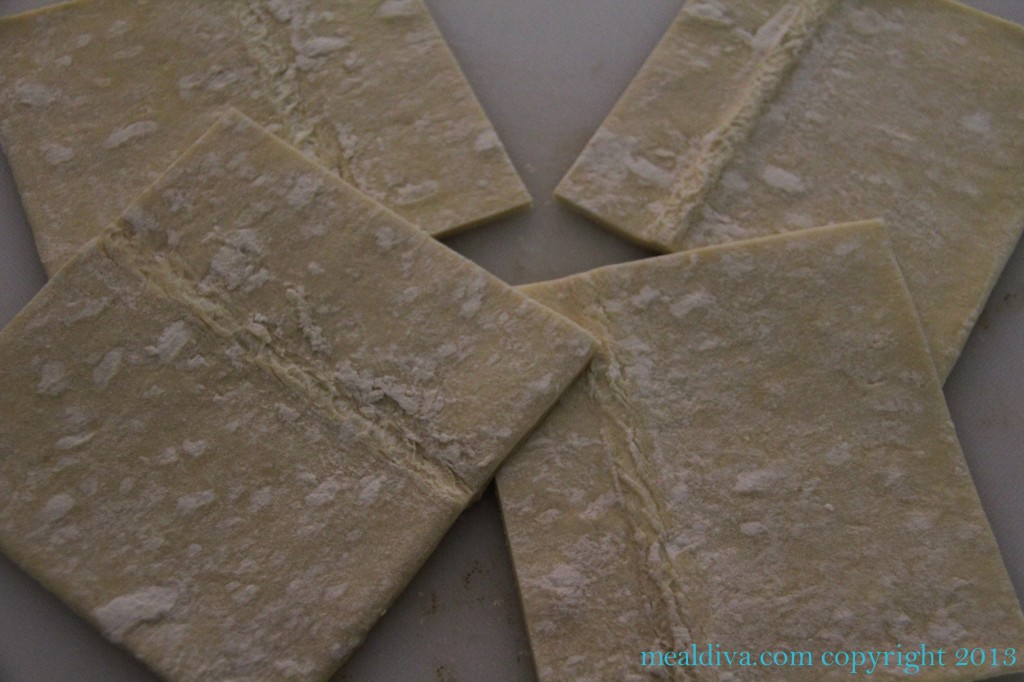 Carefully fold the corners of the puff pastry up so that they meet at the top and pinch together.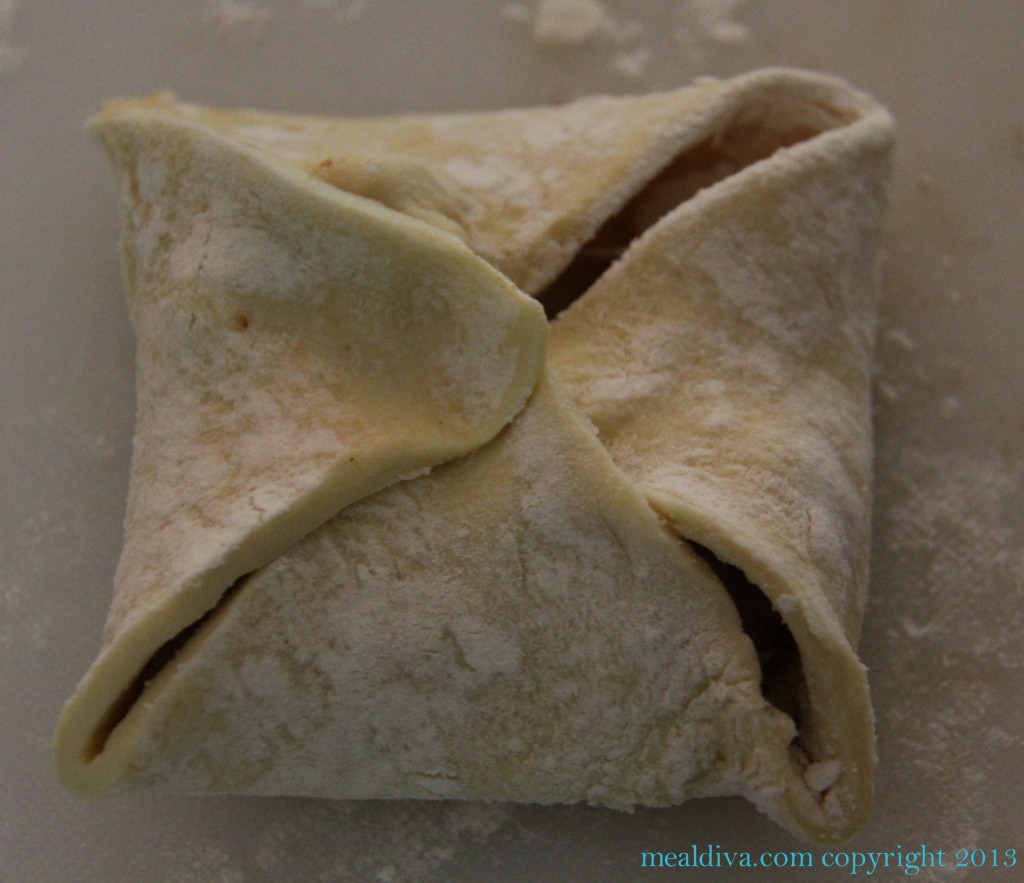 Enlist the help of a 3-year-old like Stew to brush the tops with an egg -wash and sprinkle with a little sugar and cinnamon ( in our case, he added the cinnamon & sugar to the egg before brushing the pastry and it worked too).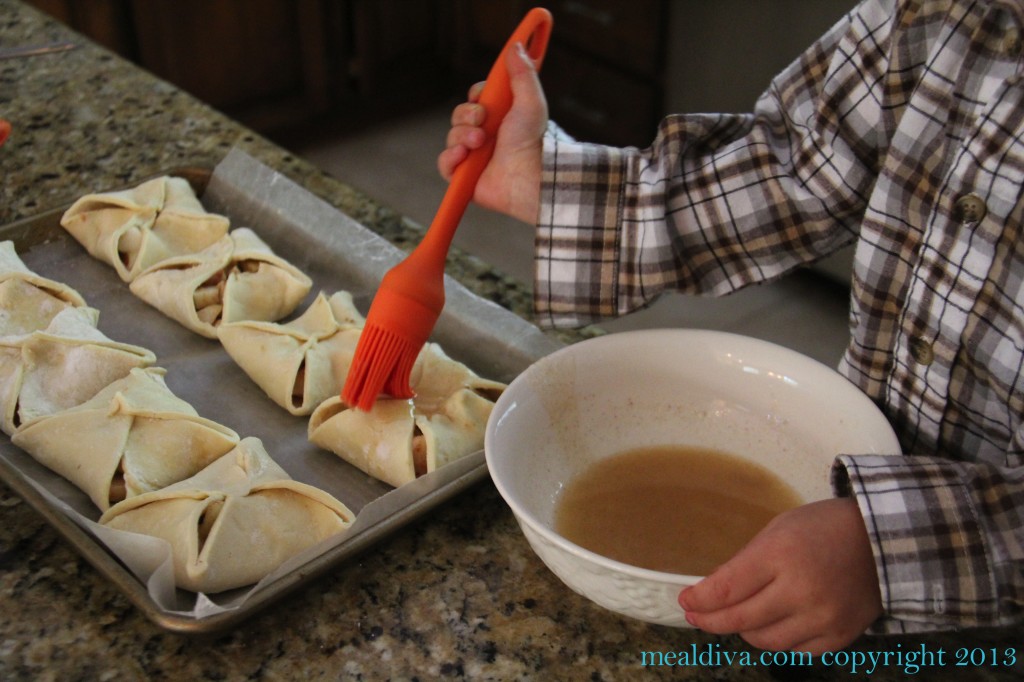 Bake for 20 minutes and enjoy! Beautiful.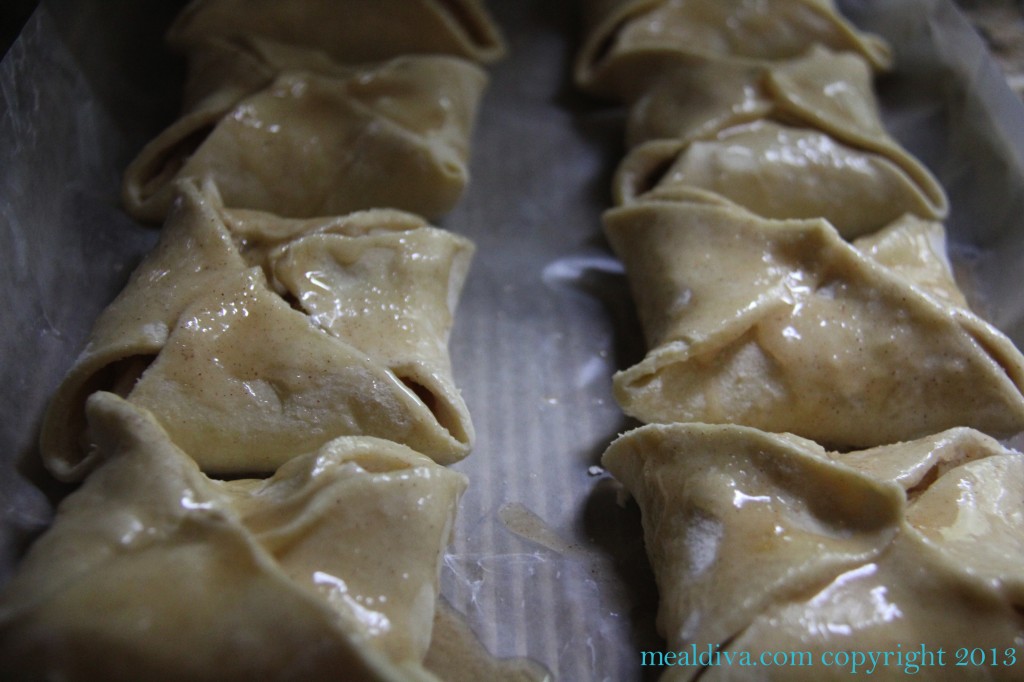 Puff Pastry Fall-Fruit Pockets
Ingredients:
1 (17 oz) package of frozen puff pastry, thawed according to package directions
2 apples of choice, cored, peeled and cut up into bite-sized pieces
2 pears of choice, cored, peeled and cup up into bite-sized pieces
1/3 cup packed brown sugar
2 tsp. whole-wheat flour
1 tsp. orange juice
1 tsp. cinnamon
½ tsp. nutmeg
1 egg, beaten
1 tbs. sugar and 1/4 tsp. cinnamon for sprinkling
Directions:
Preheat oven to 350 degrees
Line a cookie sheet with parchment paper
In a bowl, combine apples and pears with sugar, flour, orange juice, cinnamon and nutmeg.
Flour surface lightly and cut pastry sheets into 4 squares.
Place ¼ cup apple/pear mixture on each square.
Fold pastry's four corners so that they meet in the middle and pinch them together.
Place each pocket onto the parchment lined cookie sheets.
Brush the tops of the pastry pockets with beaten egg and sprinkle with a little sugar and cinnamon.
Bake for 20 minutes or until golden brown.
If you are looking for more fall fruit recipe's, be sure to check out: http://mealdiva.com/?s=apples and http://mealdiva.com/recipes/snacks/kid-friendly-caramel-apples/ and for dinner, http://mealdiva.com/recipes/dinner/pork/early-fall-pork-tenderloin/