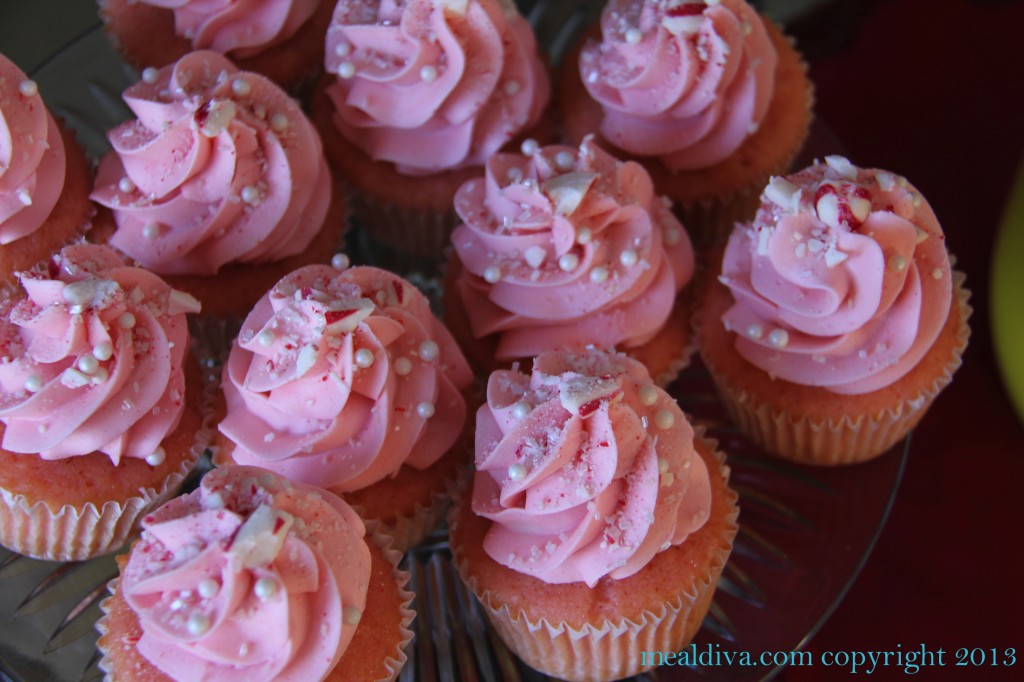 Tis the season of confections, candy canes and little bites of bliss. Today, I am stepping away from a typical MealDiva approved recipe to share my friend Sam De Cou's magical Pink Peppermint Cupcakes. These almost rendered me speechless: insanely delicious.
With subtle peppermint and vanilla flavors, Sam's cupcakes are fluffy, savory, sweet and fantastic. The pink frosting with crushed candy canes add a special crunch that I promise will tantalize your tastebuds.
So give these a whirl this holiday season and let Sam know how they turn out by leaving a comment below! Also, if your looking for more holiday treats, be sure to check out my chocolate bark bites. Happy Holiday's!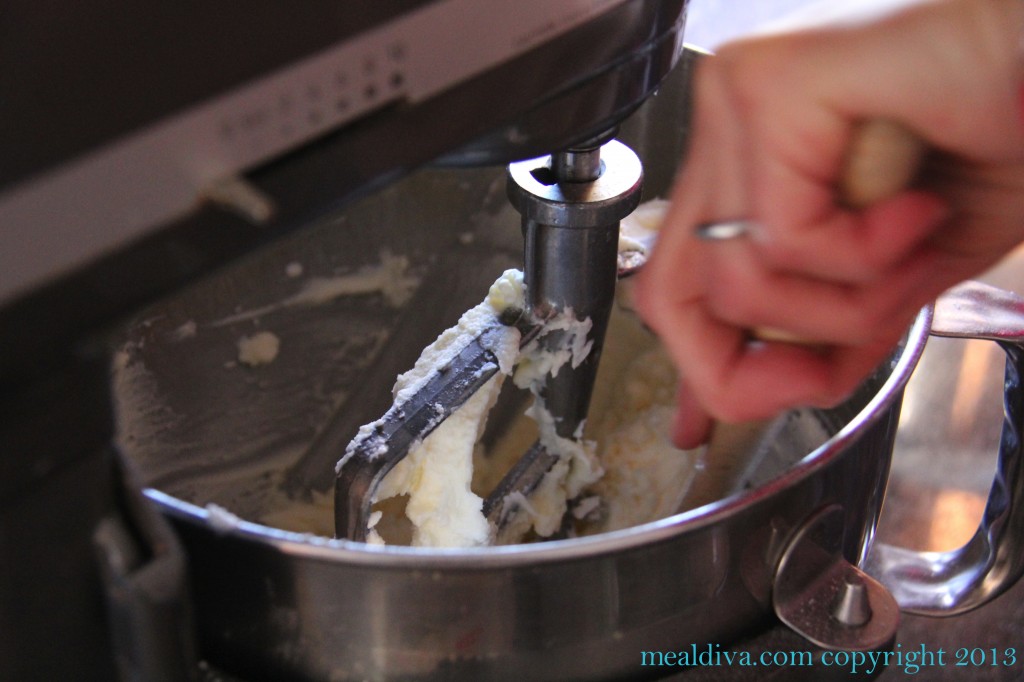 Once the cupcakes were baked and cooled, Sam whipped the icing mixture for 10 minutes. Wow did it turn out amazing!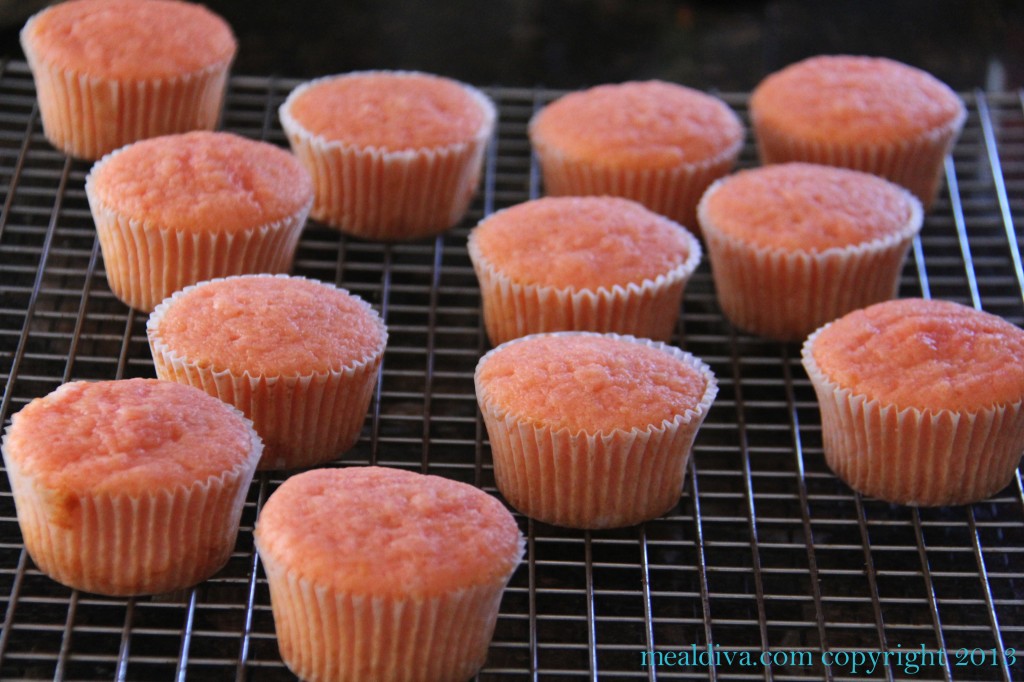 Beautiful pink cupcakes waiting to be frosted…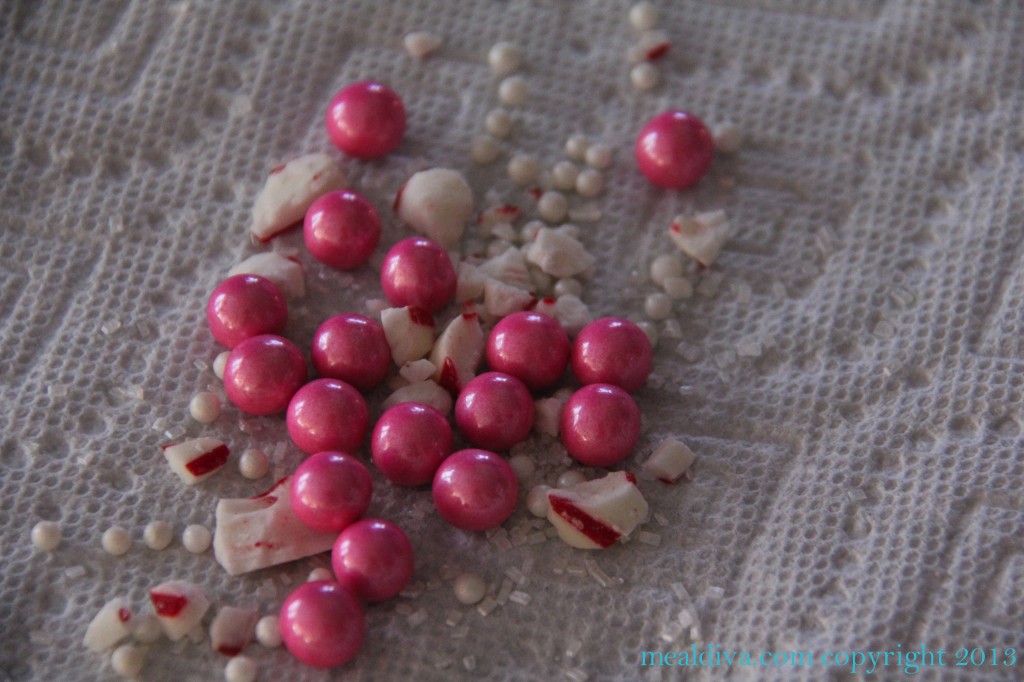 The Toppings– reminds me of a Fancy Nancy Book…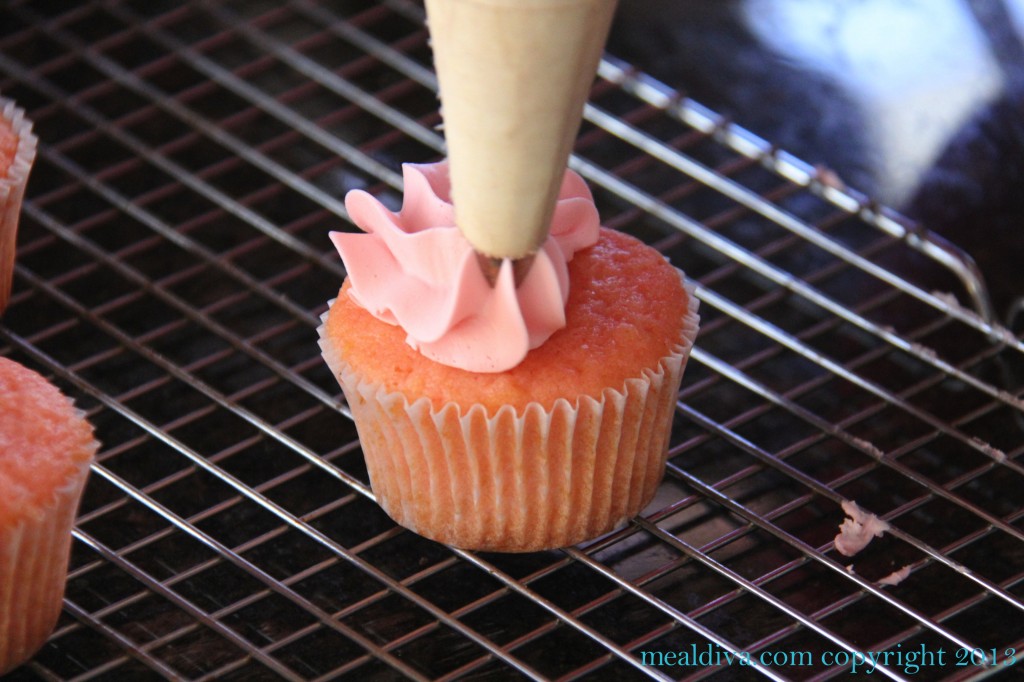 Sam really knows how to frost a cupcake!
I could take pictures of this all day…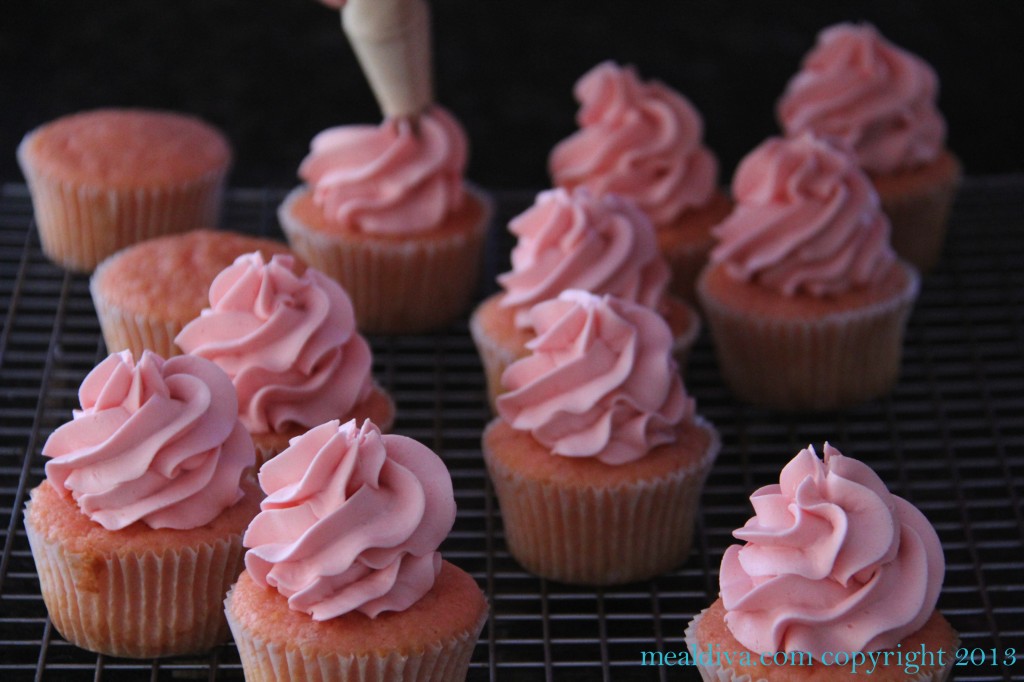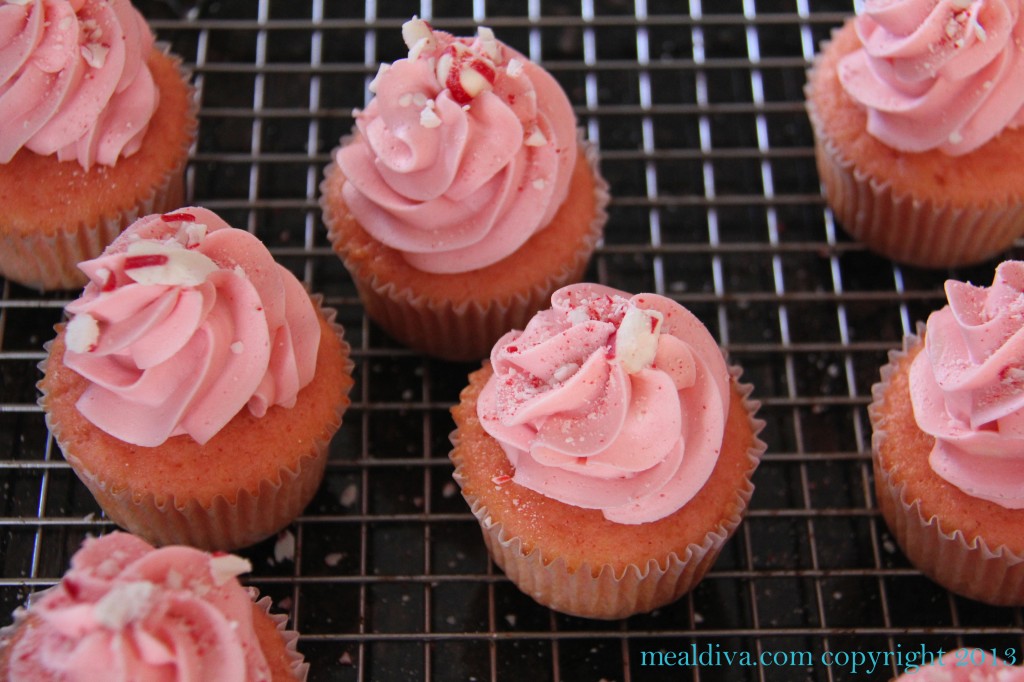 Finished product! Yum!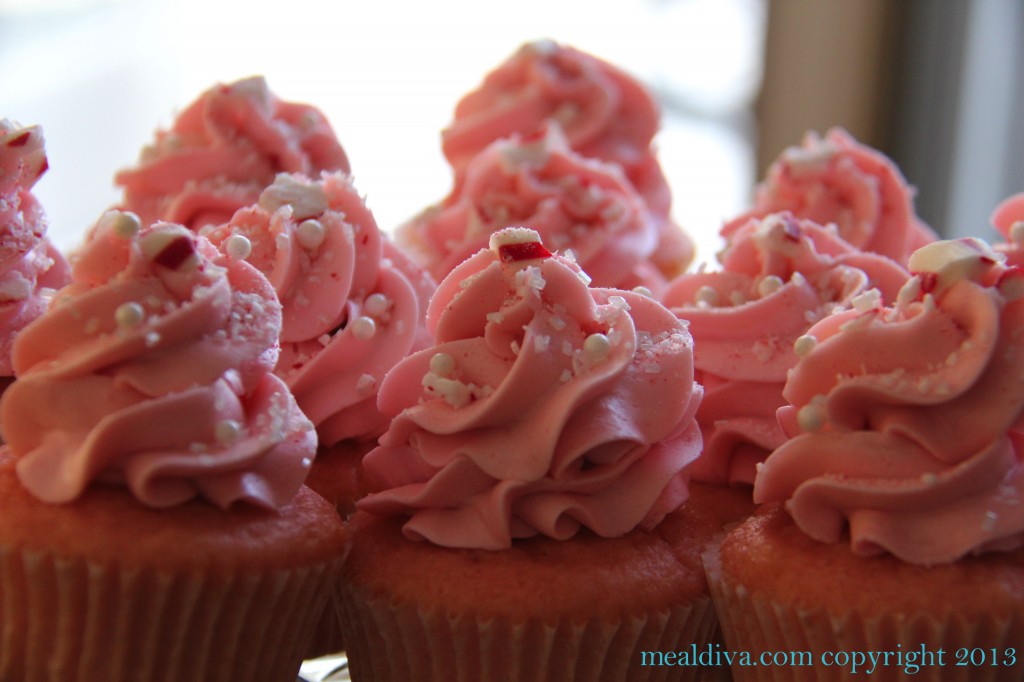 Pink Peppermint Cupcakes:
Ingredients:
6 tablespoons unsalted butter, softened
3/4 cup sugar
1 large egg, room temperature
1 large egg white, room temperature
1 1/4 cups flour
1 1/2 teaspoons baking powder
1/4 teaspoon salt
1/2 cup whole milk
2 tablespoons heavy cream
1/2 teaspoon peppermint extract
1/2 teaspoon vanilla extract
3-4 drops red food coloring
Directions:
Preheat oven to 350.
In a stand mixer (or using hand mixer), cream together butter and sugar until light and fluffy, about 3 minutes.
Add egg and egg white, one at a time until fully combined. Beat in extracts and food coloring.
In a separate bowl, sift together flour, baking powder and salt.
Add flour and milk alternately (starting with flour) in 2 or 3 additions, beating on low speed and scraping bowl as needed. Add heavy cream. Beat on medium speed about 15 seconds, until combined (do not overmix – you will be left with a tough cupcake).
Divide batter into 12 muffin cups and bake for 18-20 minutes, until tops spring back when touched and tester comes out clean.
Let cool in pan for about 5-10 minutes, then remove from pan and cool on a wire rack completely.
Pink peppermint buttercream:
If your frosting is too firm, microwave your cupcake for a few seconds.
Ingredients:
1 1/2 sticks unsalted butter, very room temp
2 1/2-3 cups powdered sugar, sifted (measure first, then sift)
1/8 teaspoon salt
1/2 teaspoon peppermint extract
1 teaspoon vanilla extract
2-3 ounces heavy cream
2-3 drops red food coloring
Directions:
Beat butter on high speed for 1 minute. Add powdered sugar, in 2 additions, beating well and scraping bowl after each.
Add salt and beat on high 1 minute. Add extracts and beat well to combine.
With mixer on low speed, slowly stream 2 ounces of heavy cream into bowl, it may look slightly lumpy or wet until fully whipped.
Add food coloring and beat on med high to high speed for 8- 10 minutes, scraping bowl occasionally.
Add more heavy cream halfway through if it looks too thick for your taste.
Spread or pipe buttercream on cooled cupcakes. Sprinkle with sparkly sugar and pieces of peppermint candy.
Enjoy with a big cup of cocoa. 🙂
If you are trying to avoid food dye – the red coloring can certainly be omitted and they look and taste just as wonderful. Pink cupcakes just make me giddy.