"Mommy, when the blueberry bursts in my mouth, I feel like I've died and gone to Heaven" says Spud as she devours this peach and blueberry crisp. She even licked her bowl afterwards. If there is a fruit crisp lover in this world it's Spud.
In this house, crisps are a very popular dessert! Last year for Labor Day, I blogged about peach crisp and today I had to share this new combination with you! After all, it's peach and blueberry season in New Jersey right now!
This crisp is nothing but pure indulgence. Summertime produce is always a win.
Let's get started!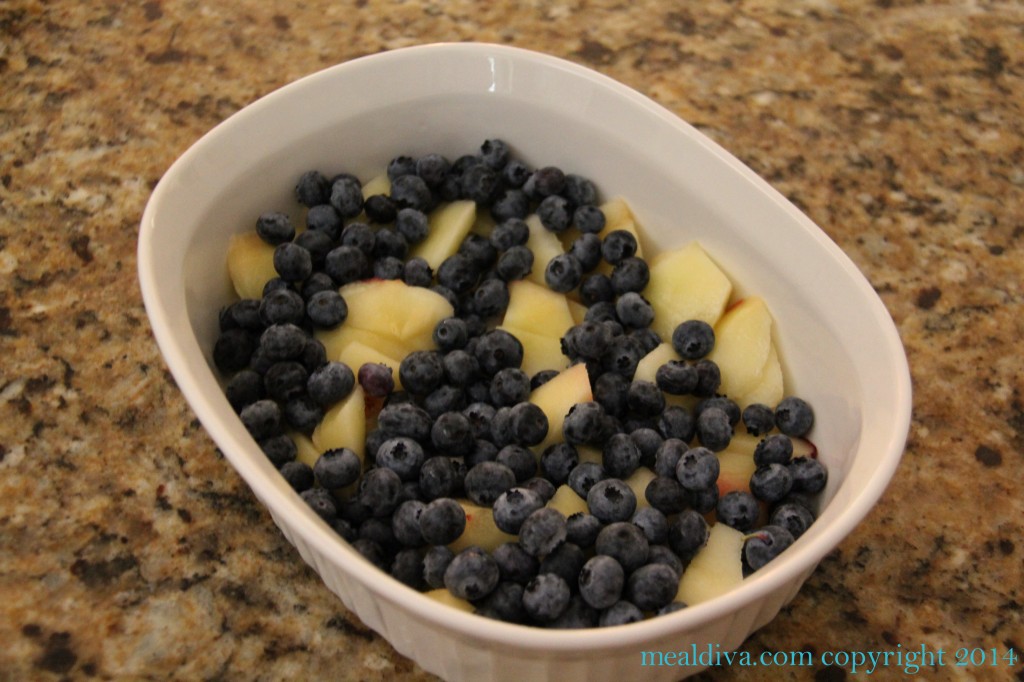 Such a simple recipe – first get your fruit into the baking dish and sprinkle with a little sugar. All you need is a little dusting. Did I tell you that if you adore summer desserts, there's no question about whether or not you should make this? Ok, moving on.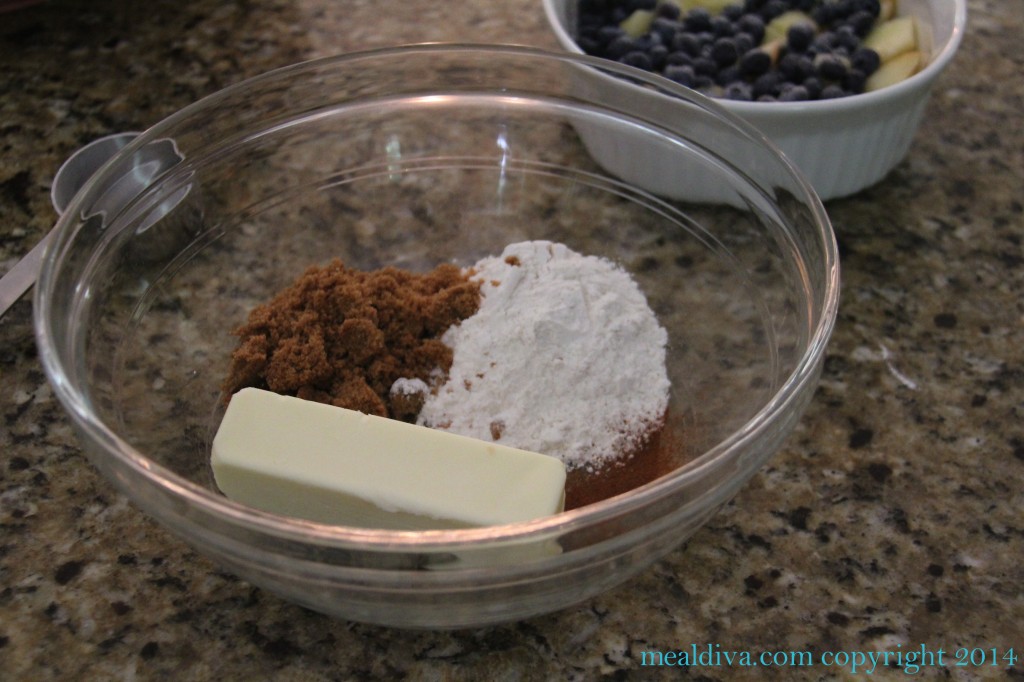 Next, get your dry ingredients into the bowl and grab your pastry cutter. Don't have one? No worries – use your hands  – both ways are therapeutic ( especially if you've had 3 kids home all summer and need a little stress relief). Ok, get your pastry cutter or hands into the flour – or into the butter- I guess that depends on which side of your brain you use – keep combining and crumbling it until it resembles coarse crumbs. Then fold in the oats and it will all come together in big, crumbly clumps. Crumbliness is the way of the crisp topping.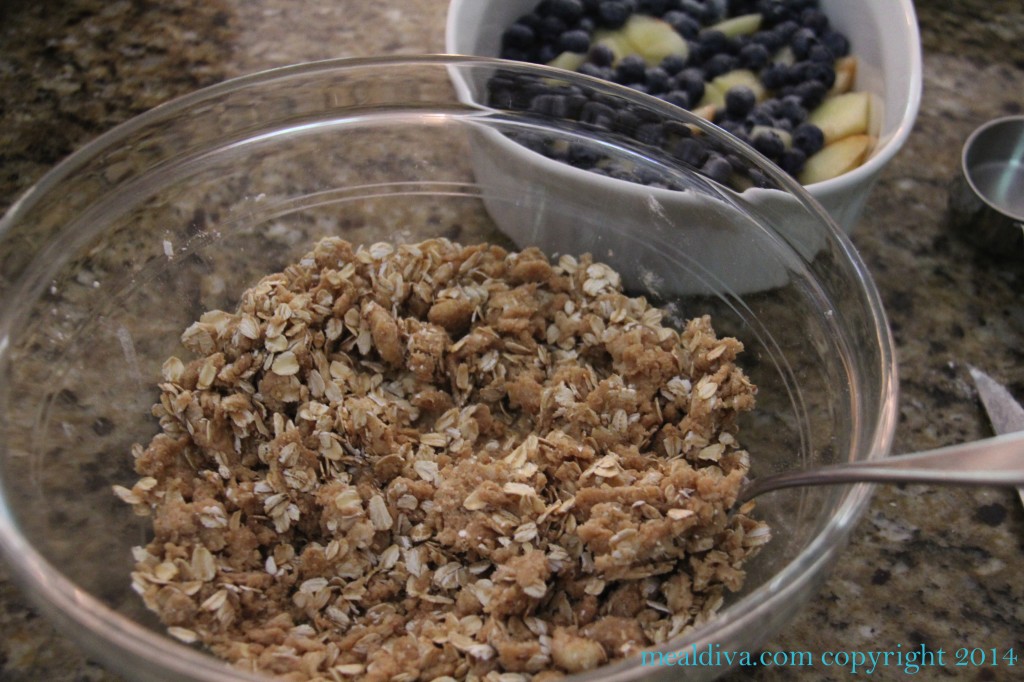 Next, get your crumbly topping sprinkled and pressed onto the fruit and pop it into the oven for 30 minutes. Wait until the amazing smell of baking fruit, sugar and cinnamon fills the air. The family will come running.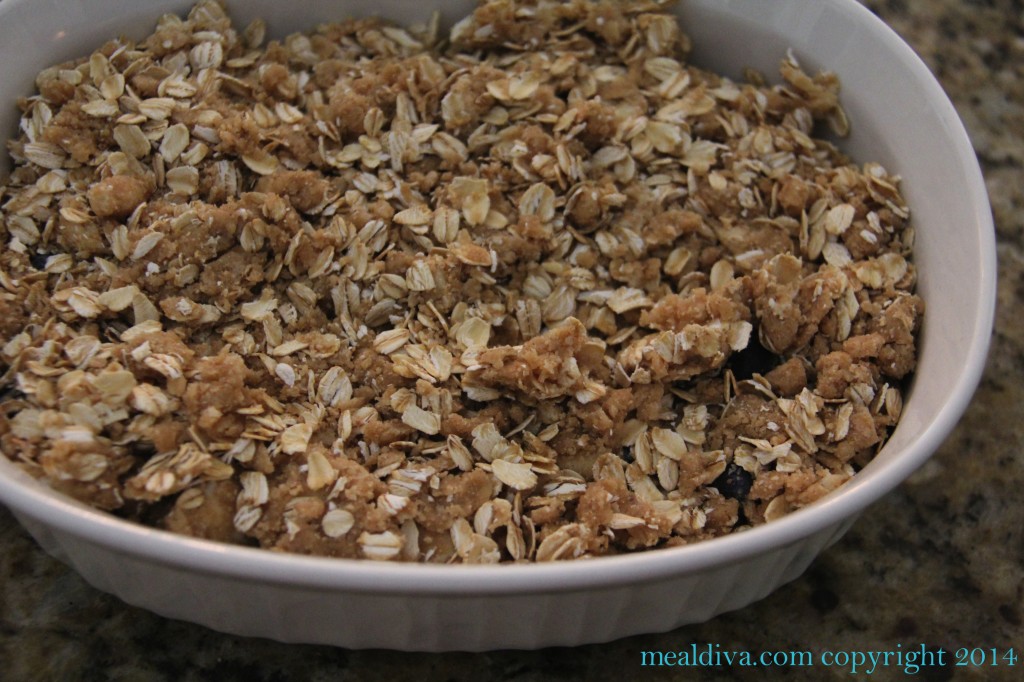 Once the crisp is done,  remove it from the oven and enjoy! Summer is the best time of year for  enjoying delicious -summer-produce-inspried desserts!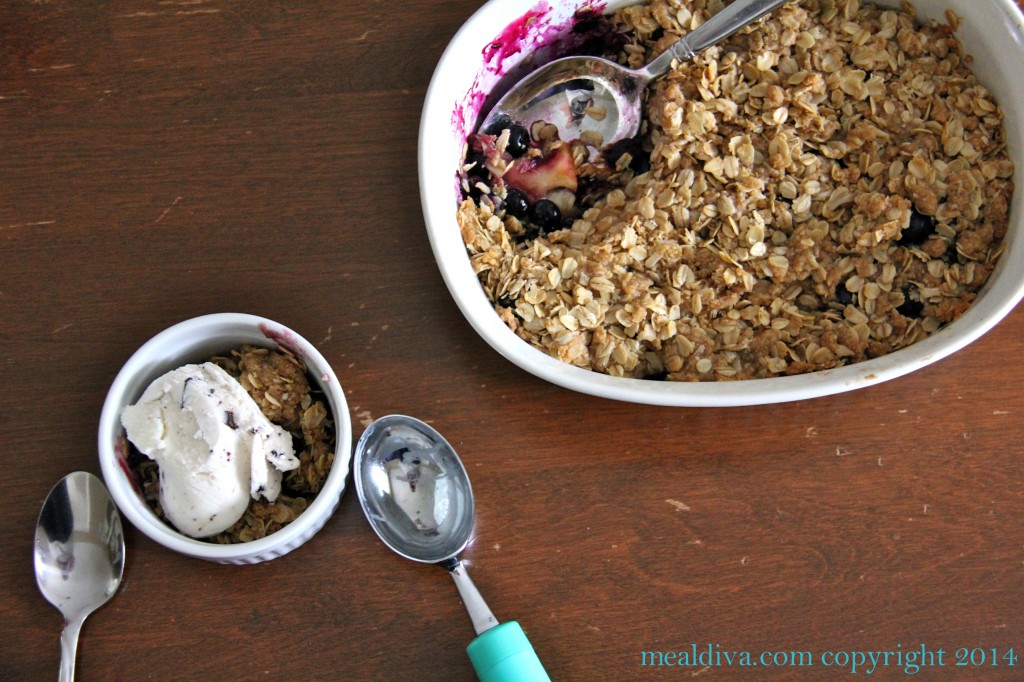 If you're searching all things peach related, be sure to check out my post on Melick's Farm with three peach recipes. Mmmmmm….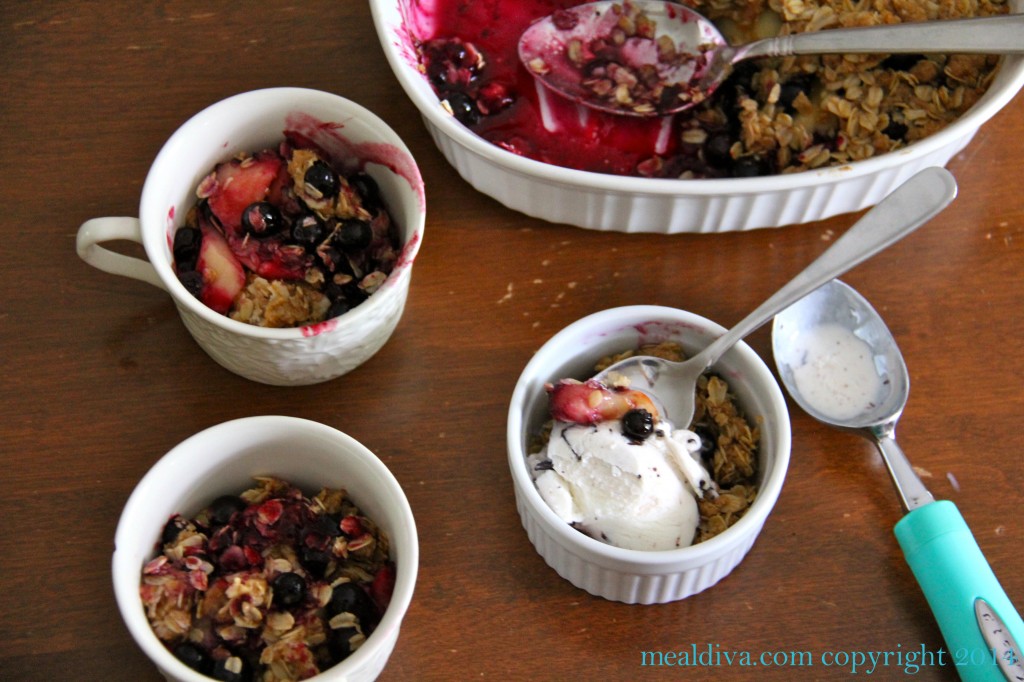 And now, are you ready to have some fun? Grab some chocolate chip ( or flavor of choice) ice cream and go for it! Dig in! Oh my gosh…I love this recipe.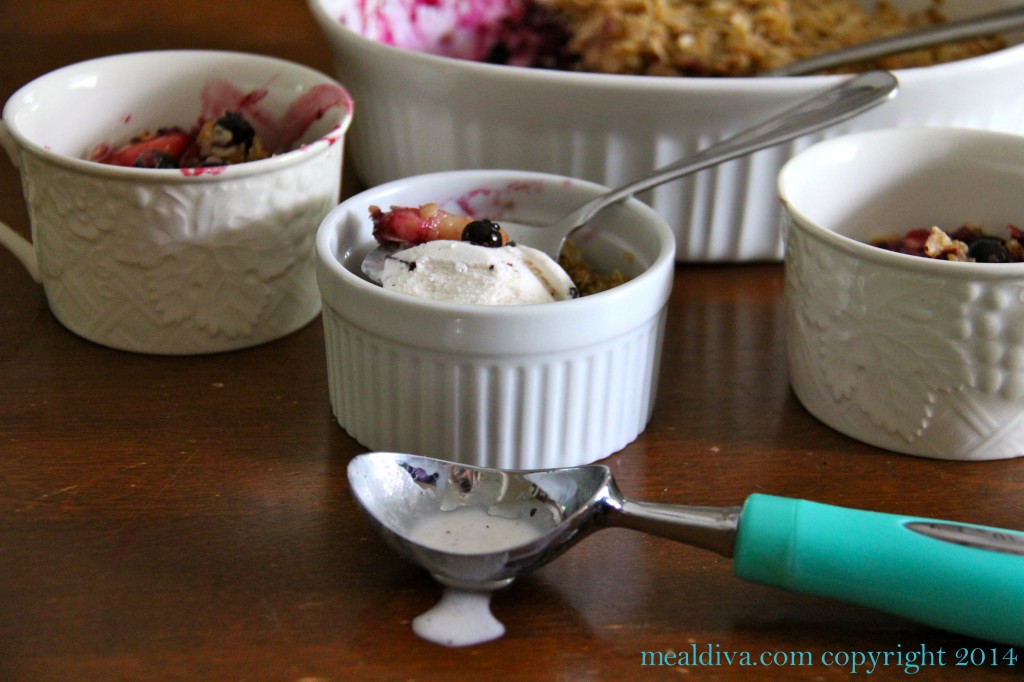 Simple Peach Blueberry Crisp
Ingredients:
6 white peaches, sliced
½ pint blueberries
1 tbs. sugar
½ cup all purpose flour
½ cup brown sugar
1 stick cold butter, sliced
1 tsp. cinnamon
¼ tsp. salt
1 cup rolled oats
Directions:
Preheat oven to 350
Arrange peaches and blueberries in a baking pan (8×8 is best size).
Sprinkle fruit with 1 tbs. sugar.
In a medium bowl, mix flour, brown sugar, cinnamon and salt. Using a pastry cutter ( or your hands) crumble in butter and crumble the ingredients together.
Fold oats into mixture then sprinkle and press the mixture onto the fruit.
Bake for 30 minutes or until topping is lightly brown.