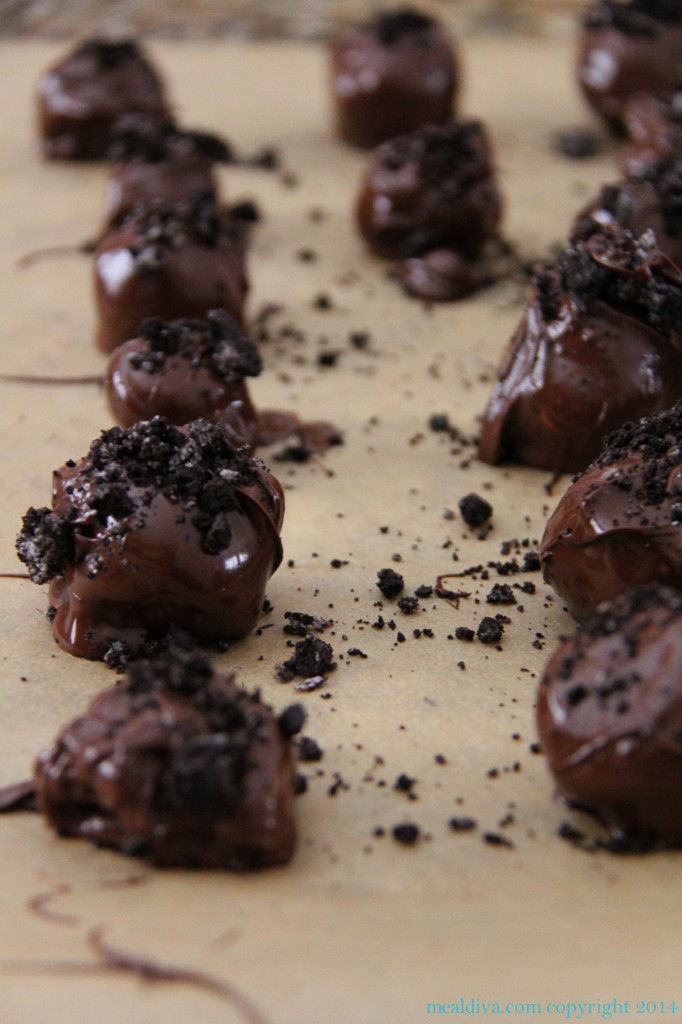 Happy almost Valentine's Day!
Today I wanted to post this Nut-Free Truffle Treats recipe: Oreo Cookie Truffles. My daughter Peanut is allergic to shellfish, tree nuts, sesame and a variety of other things. Every year for Valentine's Day we make these Oreo truffles as a family and she relishes every bite. Please remember that my information on Oreo's is accurate as of today. As recipes and production schedules are subject to change, always make sure you read the label every time you buy any product.
In addition, I use Enjoy Life Mini Chips for the chocolate dip. They melt well in the microwave and they are free of almost everything but taste!
Happy Valentine's Day from my family to yours!
First, put Oreo cookies into a zip-lock bag and seal.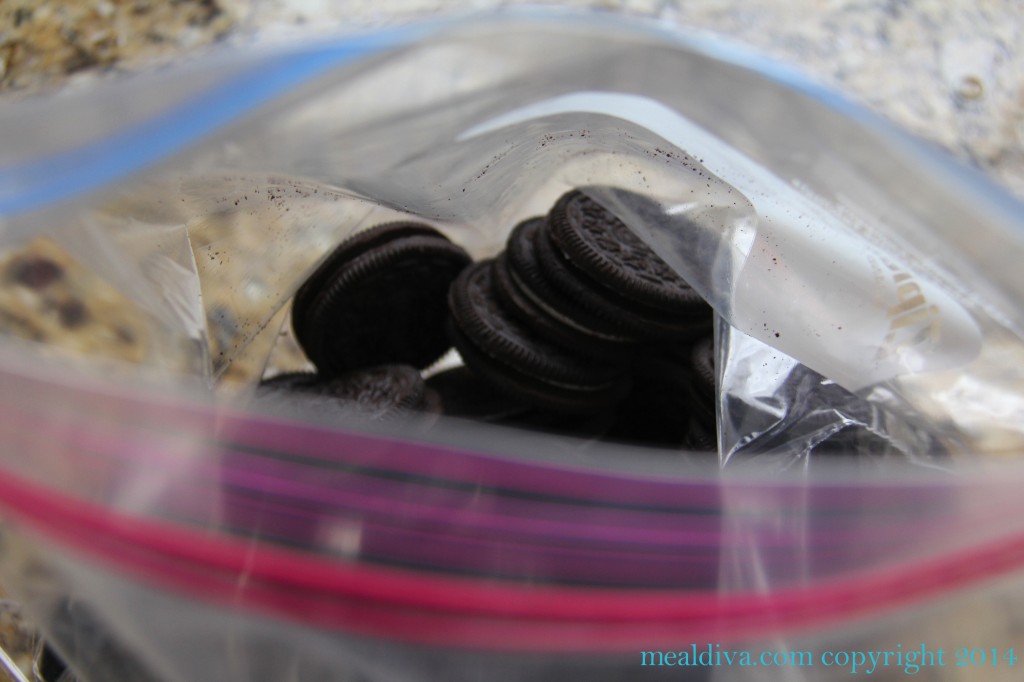 Next, crush the cookies with a rolling pin.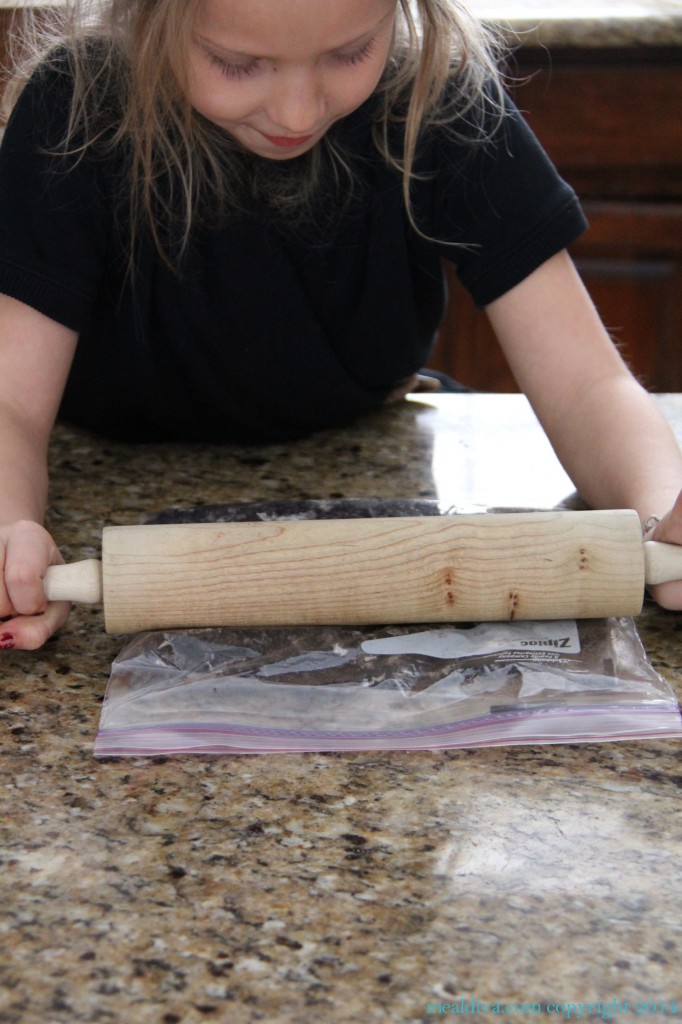 Using a spoon, combine oreo's and softened cream cheese…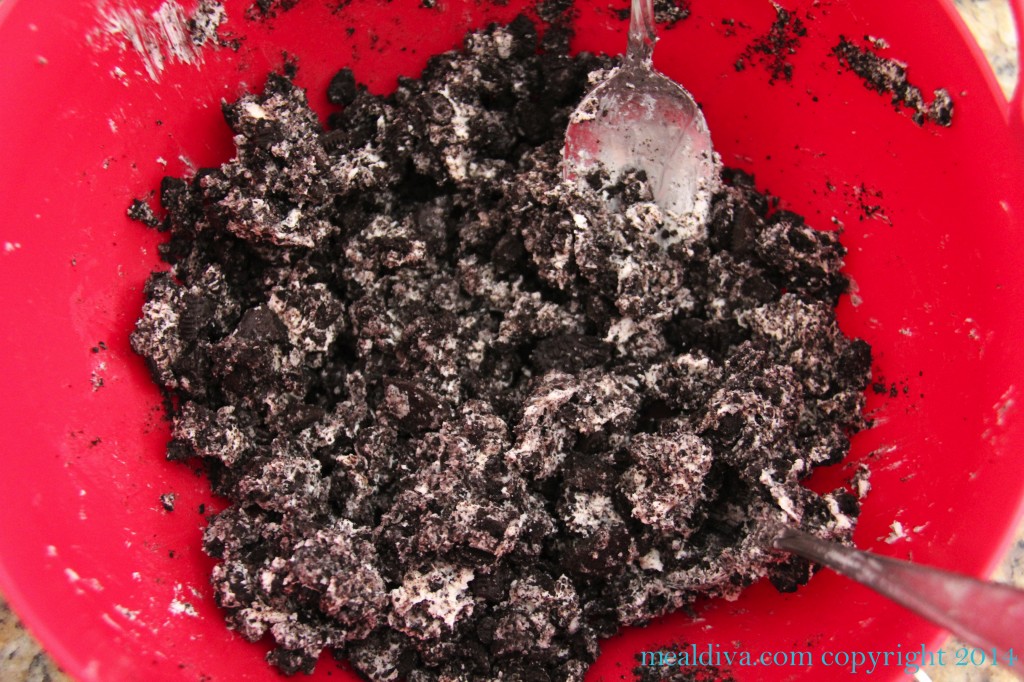 This is my kid's favorite part… rolling the mixture into balls. I've been known to shape them into hearts as well…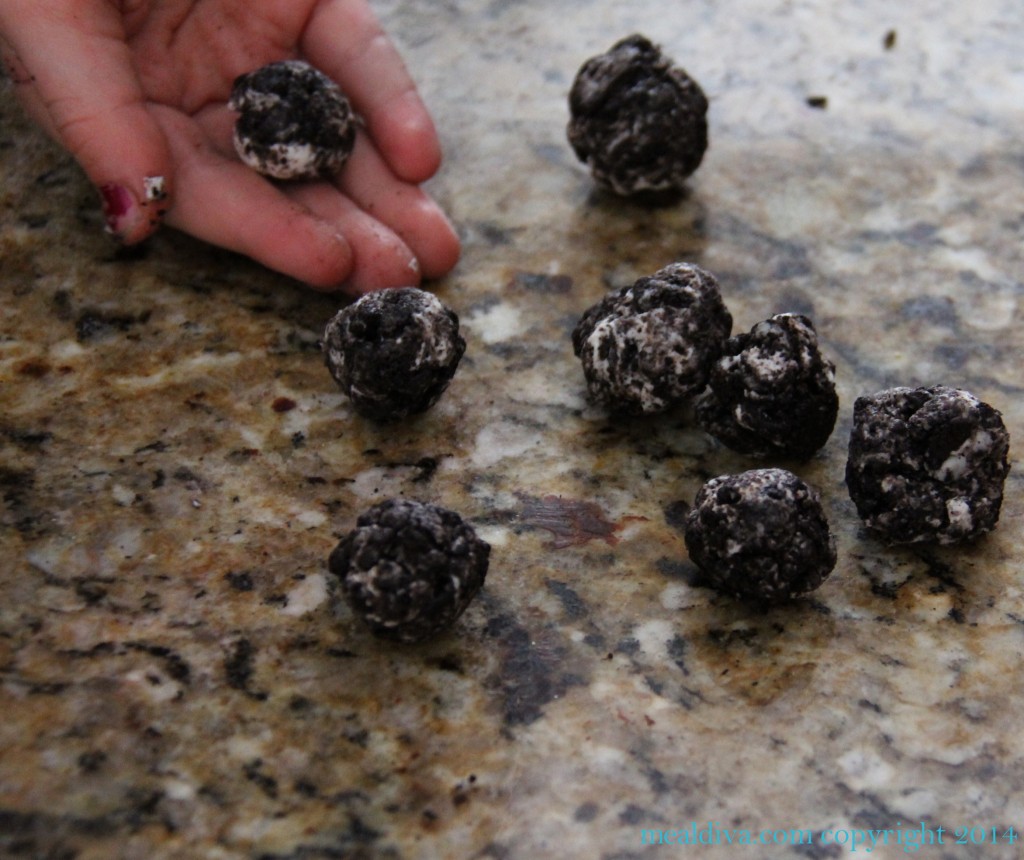 Melt the chocolate… oh yes… so yummy! Be careful not to burn it! 25 second intervals should do the trick!
Dip the ball in the chocolate and then place on parchment paper. I use a spoon…my kids use their hands..whenever my kids get involved it's a total mess… but we laugh a lot…and cooking with kids is important…so suck it up!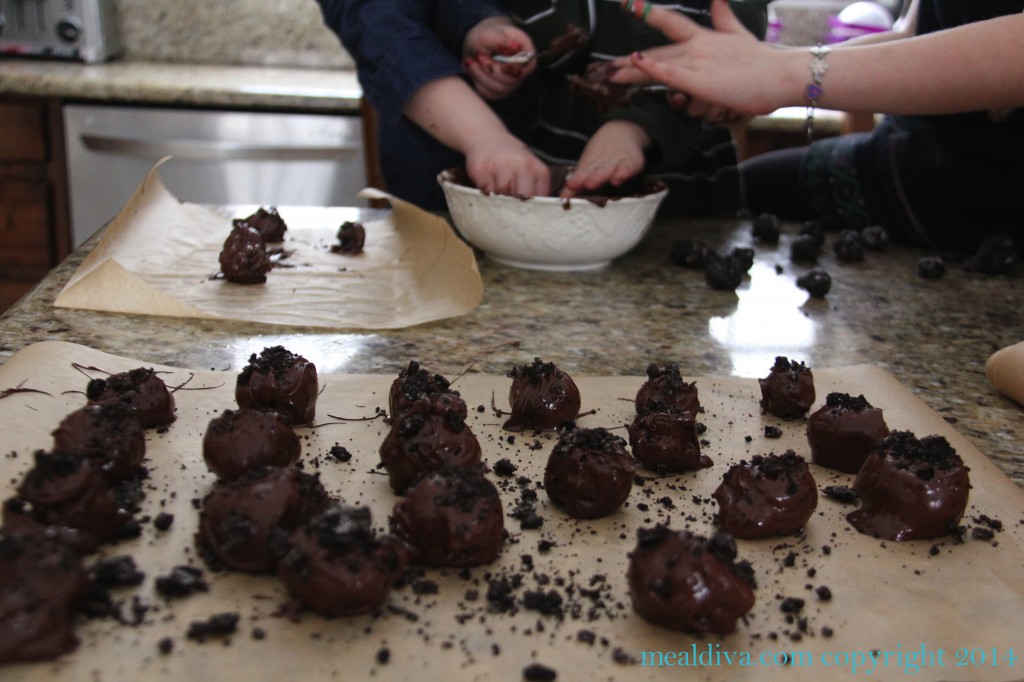 Aren't they pretty?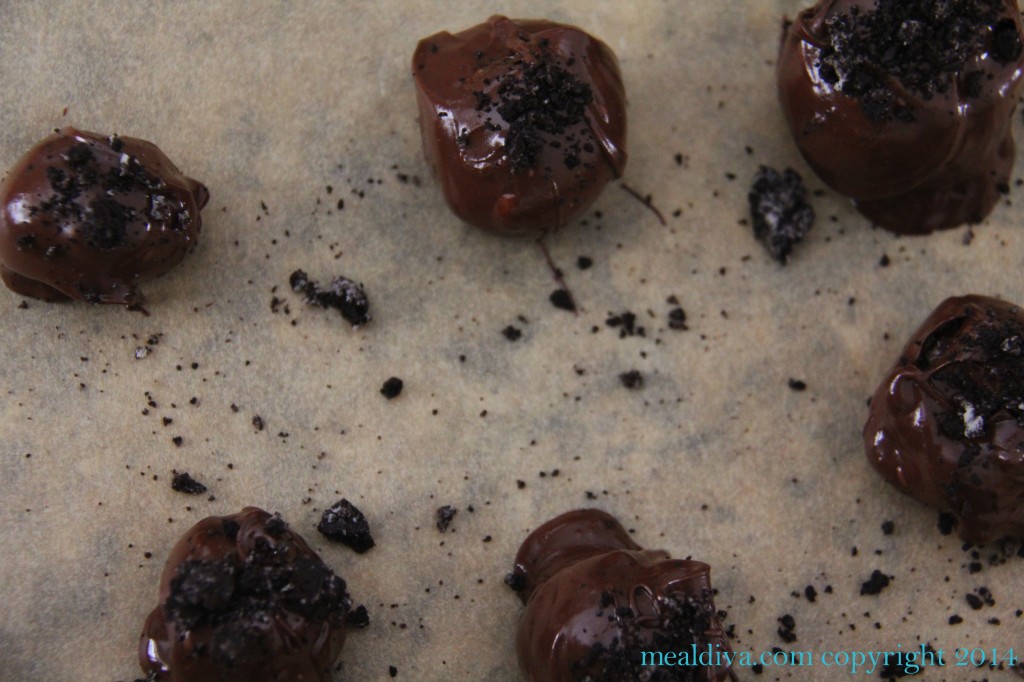 Fun Oreo Truffle Treats for Nut Allergy Kids
Ingredients:
1 package Oreo cookies, divided
1 (8oz) package cream cheese, softened
1 ½ packages Enjoy Life Mini Chocolate Chips or regular semi-sweet baking chips of choice (if no allergies)
Directions:
Place cookies in a sealed zip-lock bag.
Using a rolling pin, crush cookies into crumbs.
In a large bowl, add cream cheese and almost all of the crushed Oreos (save about ¼ cup for later).
Combine.
Roll cookie/ cream cheese mixture into balls, about 1 inch around.
Melt chocolate in the microwave.
Dip cookie balls into melted chocolate and place on a parchment paper lined surface.
Sprinkle with remaining cookie crumbs.
Refrigerate until set, about 45 minutes.
Store leftover's in the fridge.