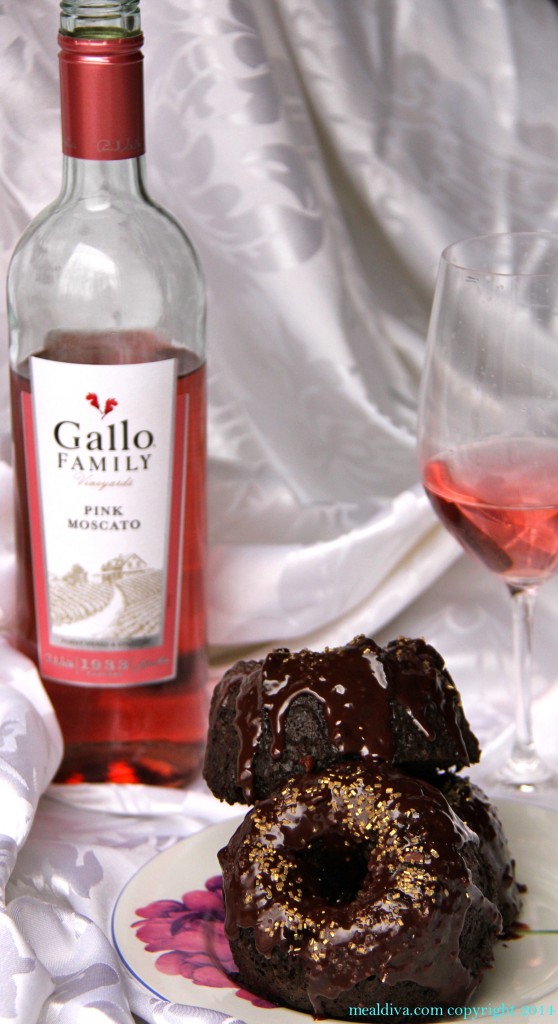 The Gallo Family has named May 9, 2014 National Moscato Day and to celebrate, they are hosting a party and you're invited! Please join Gallo Family Vineyards, #SundaySupper and MealDiva for the second annual Moscato Day!
Lets start by talking about wine:
Usually I am a full-bodied, Italian or French red wine drinker but I've heard lots of raving reviews about Moscato wine and I was excited when Gallo Vineyards asked MealDiva to check theirs out! I received three gorgeous bottles of wine:  The Gallo Family Red Moscato, with sweet hints of citrus and peach, The Gallo Family White Moscato, with light hints of bright honey, peach and citrus flavors and The Gallo Family Pink Moscato, with summery hints of citrus, peach and fresh berries. I immediately fell in love with the Pink Moscato wine. To be honest, the fun pink color got me excited and when I opened the bottle of wine, I could immediately smell the delightful citrusy and floral notes — thoughts of sipping it on a hot summer day instantly came to mind. My sip turned into a full glass as I enjoyed the light-bodied, sweet wine with underlying flavors of fresh summer berries. As the wine rolled over my tongue, I had visions of a girls-only Moscato Day party featuring dessert: peach pie, strawberry sorbet, chocolate cake… hmmmm…what could I make to pair perfectly with this yummy bottle of wine? I wanted to make sure all of the flavors of this juicy, crisp and refreshing drink came out…
After much deliberation, I decided on a very sweet and yet subtly spicy dessert: Mexican Chocolate Ganache Cake. After all: pink, chocolate and a girls only party are the perfect combination! Oh yes, this is the perfect dessert for National Moscato Day!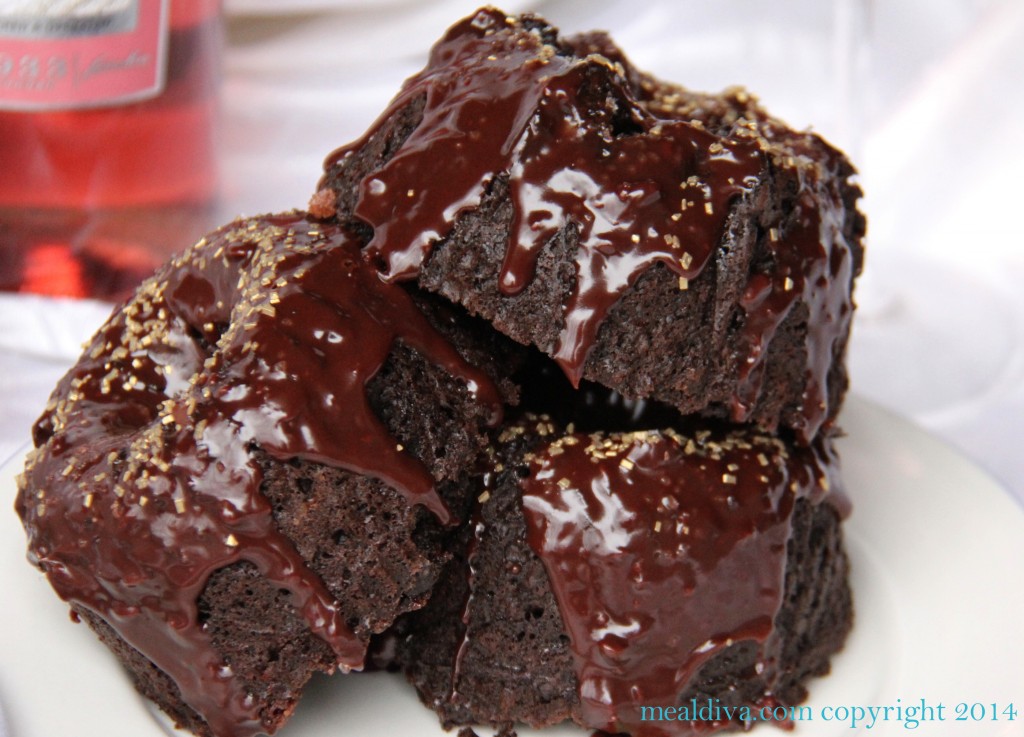 First, can I get a moment of silence for this perfect cake and wine pairing? The chocolate cake is light and moist with the most amazing glaze: really, I've never made a cake that had such a perfectly delicious and balanced ganache before. In addition, the decadent chocolate ganache has just a hint of heat that pairs perfectly with the mouthwatering chocolate cake and sweet Moscato wine.
And it was pretty effortless to make: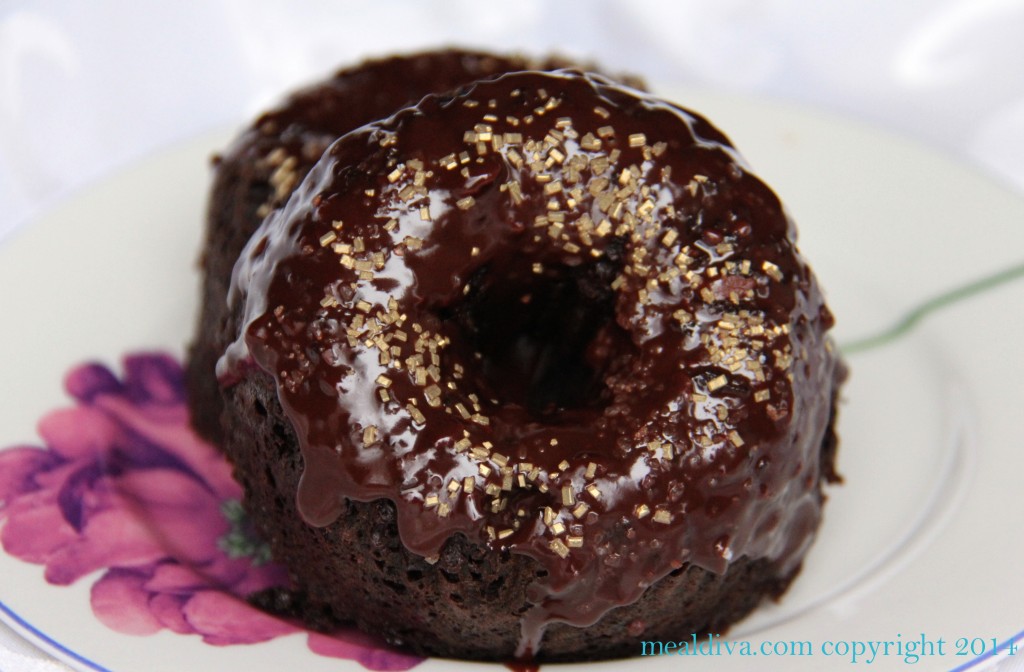 Mexican Chocolate Ganache Cake
Ingredients:
3 cups all purpose flour
½ tsp. baking powder
½ tsp. sea salt
½ cup unsweetened cocoa powder
1 1/2 cups unsalted butter, softened
3 cups white sugar
1 tsp. vanilla extract
5 eggs
1-cup milk
Directions:
Preheat oven to 325
Grease and flour a large cake or mini Bundt cake pans
Sift flour, baking powder, salt and cocoa together and set aside.
In a bowl, cream together butter, sugar and vanilla until light and fluffy
Add eggs, one at a time, beating after each addition.
Add shifted mixture to bowl and then milk.
Pour into a pan and bake for 60-70 (40-50 for small pans) minutes until a toothpick inserted into cake comes out clean.
Let cool for at least 10 minutes in the pan before removing it to a wire rack to cool completely.
For the Ganache:
Ingredients:
8 oz. Mexican Chocolate
½ cup heavy cream
1 tsp. ground instant coffee
Directions:
Cook the Mexican chocolate, cream and coffee in the top of a double boiler over simmering water until the chocolate is melted and the mixture is smooth. Make sure it doesn't boil and stir constantly until it's warm.
Putting it all together:
Place a sheet of parchment paper until the wire cooling rack.
Carefully spoon/pour ganache over the top of the cake, making sure it drips down the sides.
Sprinkle with sea salt or gold flakes (or both) if desired.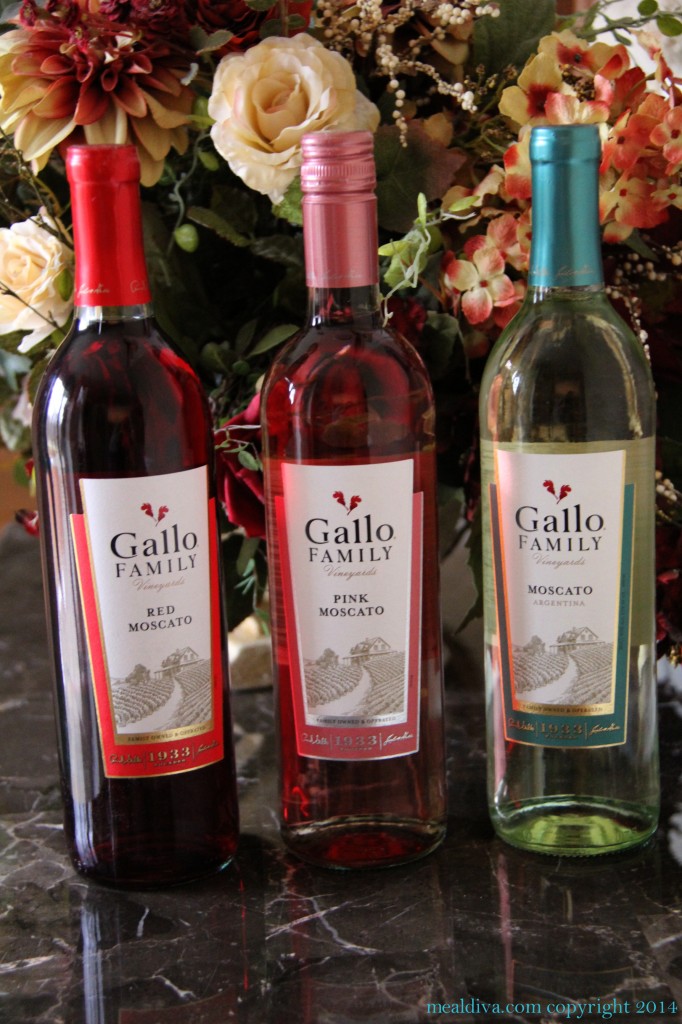 If your looking for something spicy to pair with Red Moscato wine, be sure to check out MealDiva's Stuffed Poblano Peppers ( I was torn between Chocolate Ganache Cake and Stuffed Peppers so I made both)
How can you participate in National Moscato Day? All you have to do is sit back and relax with a refreshing glass of Gallo Family Vineyards scrumptious Moscato Wine and #SundaySuppers's food pairings.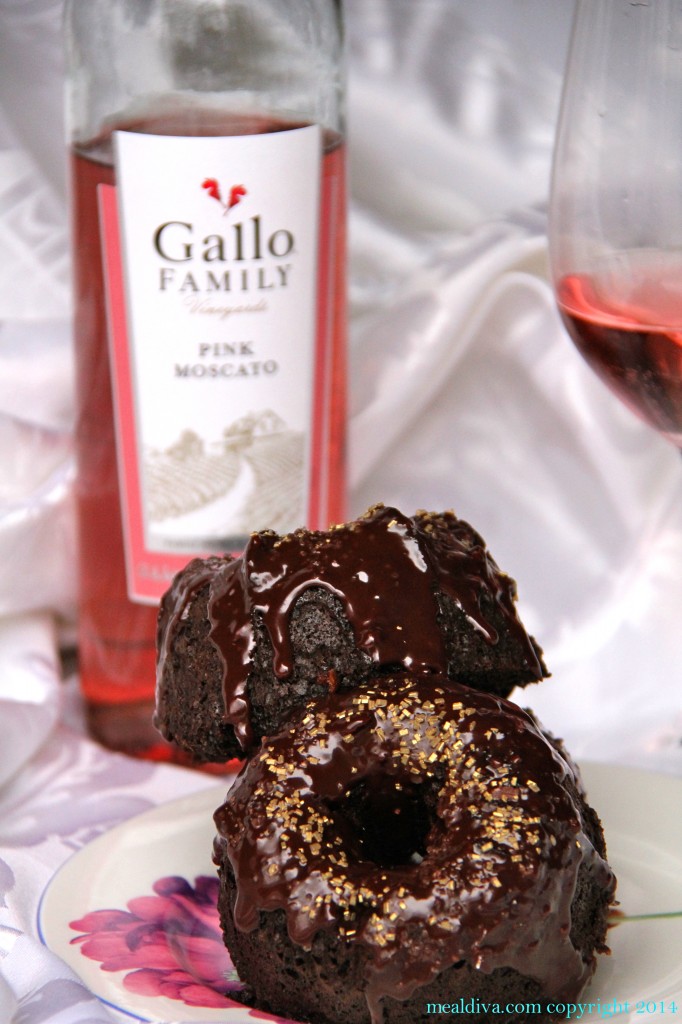 Thank you to Renee at Magnolia Days for hosting today's #SundaySupper! Now, come check out these mouthwatering recipes and join #SundaySupper as we celebrate Moscato Day:
Appetizers and Mains:
Beverages, Breakfast, and Sweets:
Join the #SundaySupper conversation on twitter on Sunday! We tweet throughout the day and share recipes from all over the world. Our weekly chat starts at 7:00 pm ET. Follow the #SundaySupper hashtag and remember to include it in your tweets to join in the chat. Check out our #SundaySupper Pinterest board for more fabulous recipes and food photos.
I am participating in National Moscato Day and twitter party. Compensation was provided by Gallo Family Vineyards via Sunday Supper, LLC. The opinions expressed herein are mine, and are not indicative of the opinions or positions of Gallo Family Vineyards. If you want to find a store that carries Gallo Family Wines near you, click here. You can also visit Gallo's website or connect with via Facebook, Twitter or Instagram or YouTube. In addition, Gallo Family Vineyards is offering a $1.00 off digital coupon.