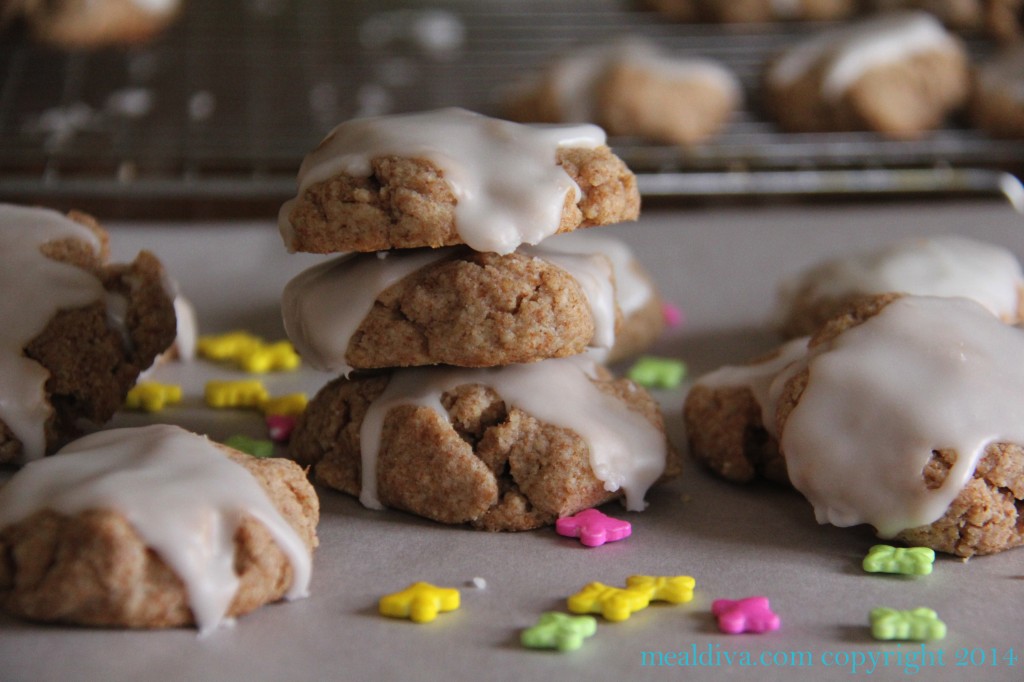 To me, these cookies are the perfect sugary confection for Easter…that and they go good with coffee…
Now, without further delay, let me show you how to make these absolutely delicious treats! Yummy!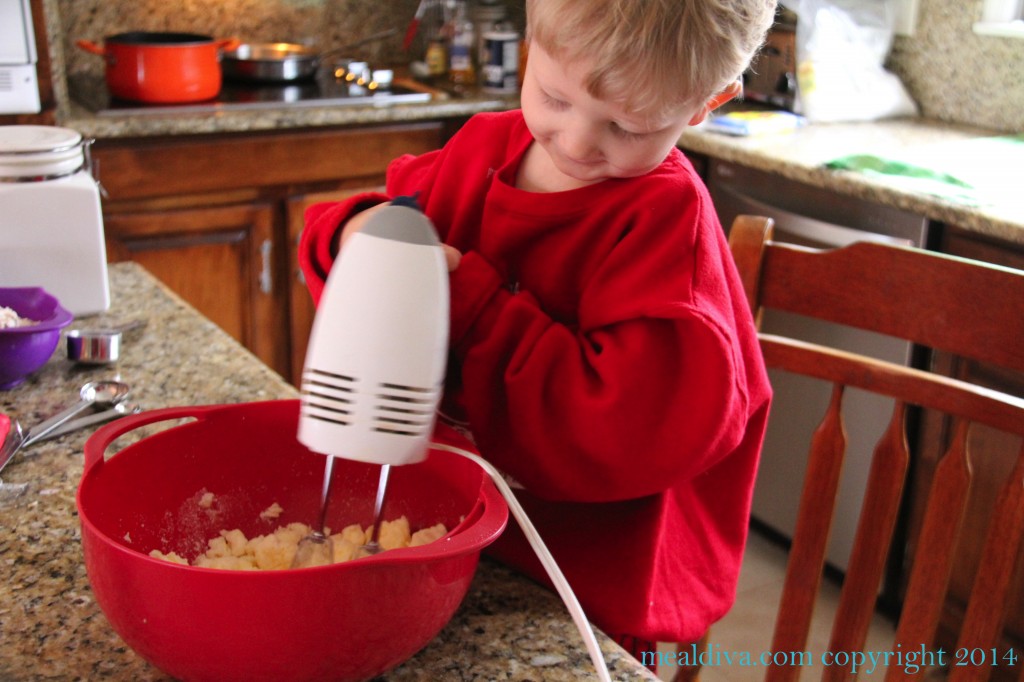 I enlisted the help of my three year old to make these amazing cookies and all he could say was "I want one, and I want it now!" He had 3 as soon as they were glazed and I had to put them up high before he gave himself a stomachache. With that said, first you need to combine the sugar and butter:  remember to use room temperature butter or else they will come out dense and blah. Next, add the egg, lemon zest and vanilla. Once the wet ingredients are combined, slowly beat in the dry ingredients. I make these with whole-wheat flour but you can use all-purpose if you prefer.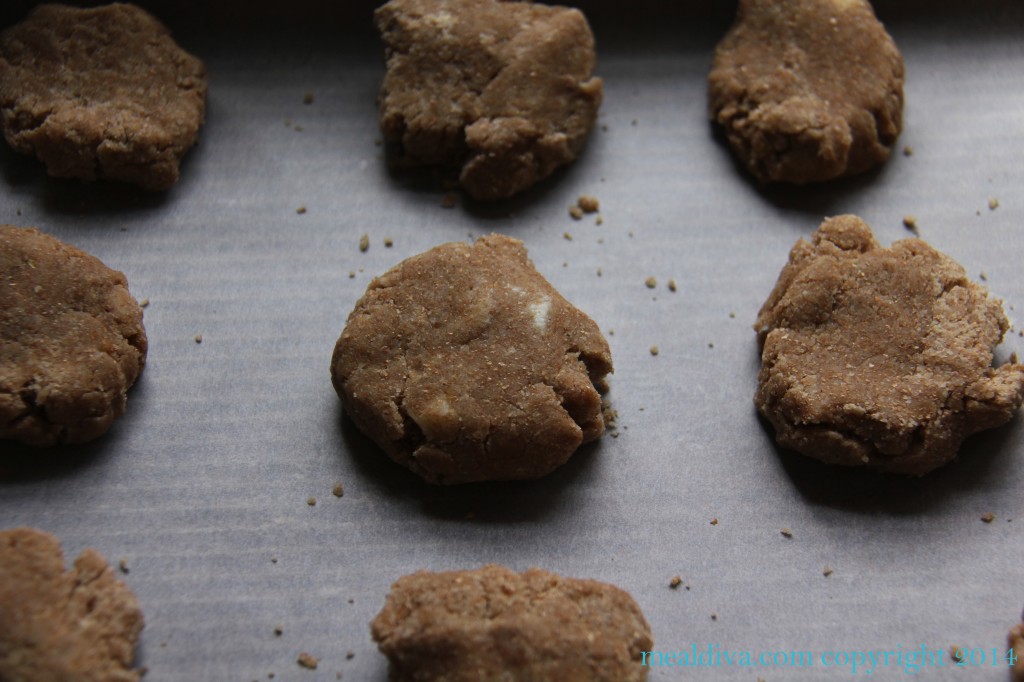 Once the dough is made, drop the dough by tbs. onto the prepared baking sheets then press them flat with the palm of your hand. Pop these beauties into a 350 degree oven for 14-16 minutes until brown then remove them to a rack to cool.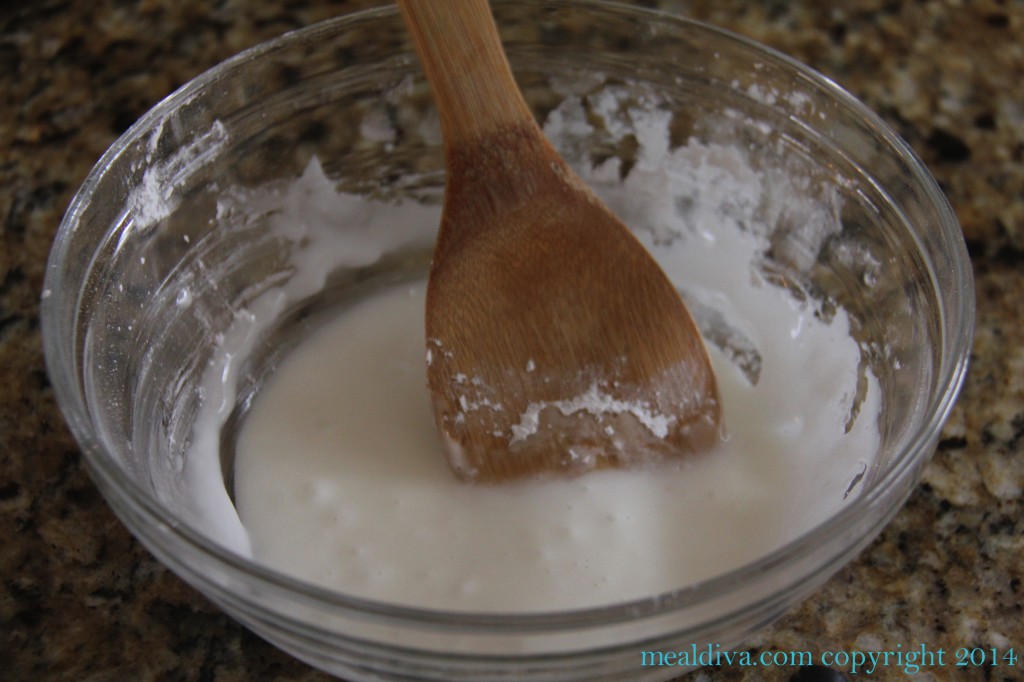 Once the cookies are cool, place a sheet of parchment paper under the cookie rack ( this makes clean up easy) and prepare the icing. You don't want it to be runny or thick. I start by putting the confection sugar into the bowl and adding the lemon juice tsp. by tsp. until I reach the right texture.
Now for the fun part: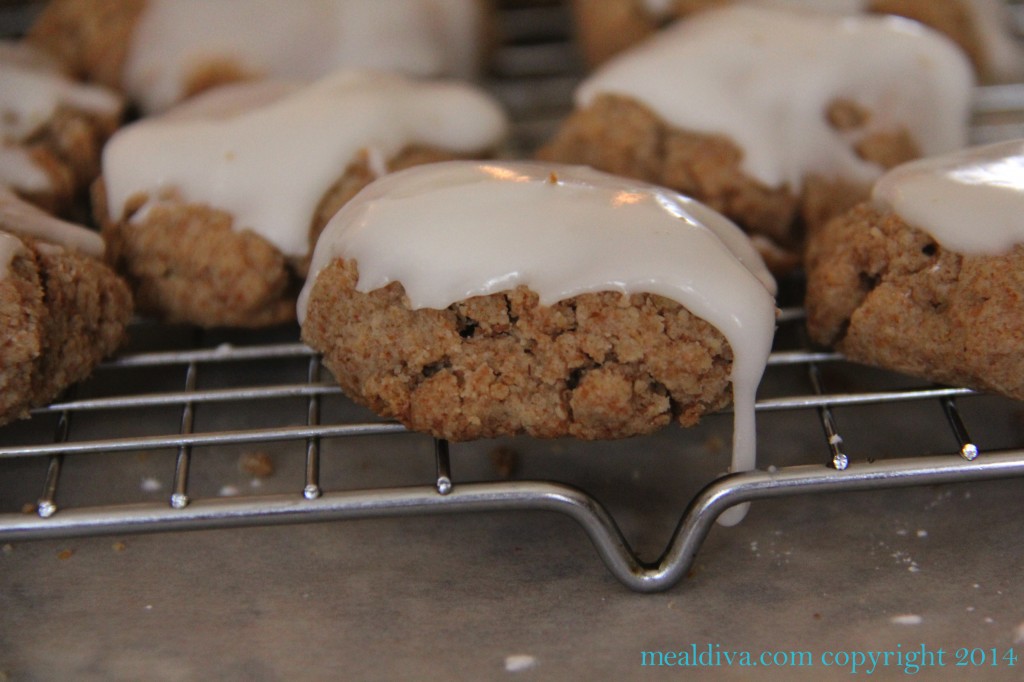 Glaze the cookies! Oh yummy! My favorite part! Spoon the smooth, sugary glaze over each cookie… I won't tell if you lick your fingers afterwards…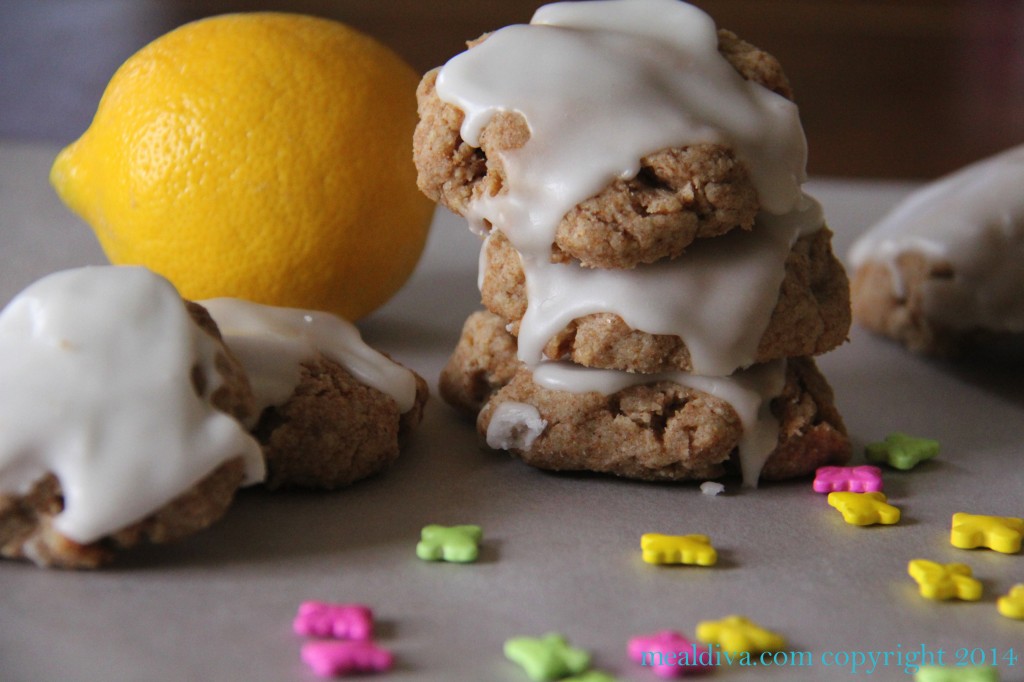 Happy Easter!
Lemon Glazed Cookies
Ingredients:
2-¼ cups whole-wheat flour
½ tsp. baking powder
½ tsp. salt
¾ cups granulated sugar
2 lemons, zested and juiced + 1 lemon for extra juice if needed
1 cup unsalted butter, at room temperature
1 egg
1 tsp. vanilla extract
1 ½ cups powdered sugar
Juice of 2 lemons
Directions:
Preheat oven to 350 degrees and line your baking sheet with parchment paper.
Combine flour, baking powder and salt in a bowl. Gently mix and set aside.
Beat the butter and sugar together until light and fluffy.
Add lemon zest, egg and vanilla and mix until smooth
Slowly beat in the flour mixture until well combined.
Place dough onto baking sheets and gently flatten with the palm of your hand.
Bake for 14-16 minutes until cookies are slightly golden.
Let cook on the cookie sheet for 5 minutes then transfer to a cooking rack and let cool completely.
Place a sheet of parchment paper under the cooling rack.
When cookies are cool, whisk together powdered sugar and lemon juice (I usually get enough juice from 2 lemons but you may need to juice a third). I add a little lemon juice at a time until I get the right icing consistancy.
Spoon glaze over cookies and let them sit until icing as set.