Chocolate Dipped Candy Canes are so much fun to make!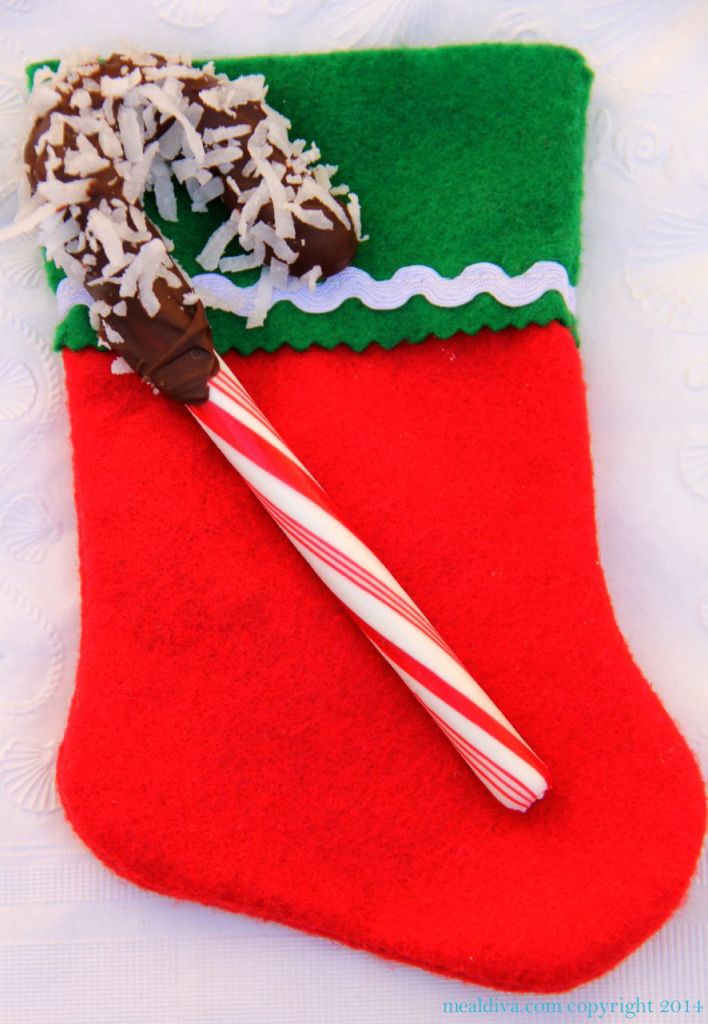 Yesterday I blogged about Peanut Florentine Bars and today I'm sharing these easy-to-make Chocolate Dipped Candy Canes with you!
Anybody can make these!
Here's what you'll need: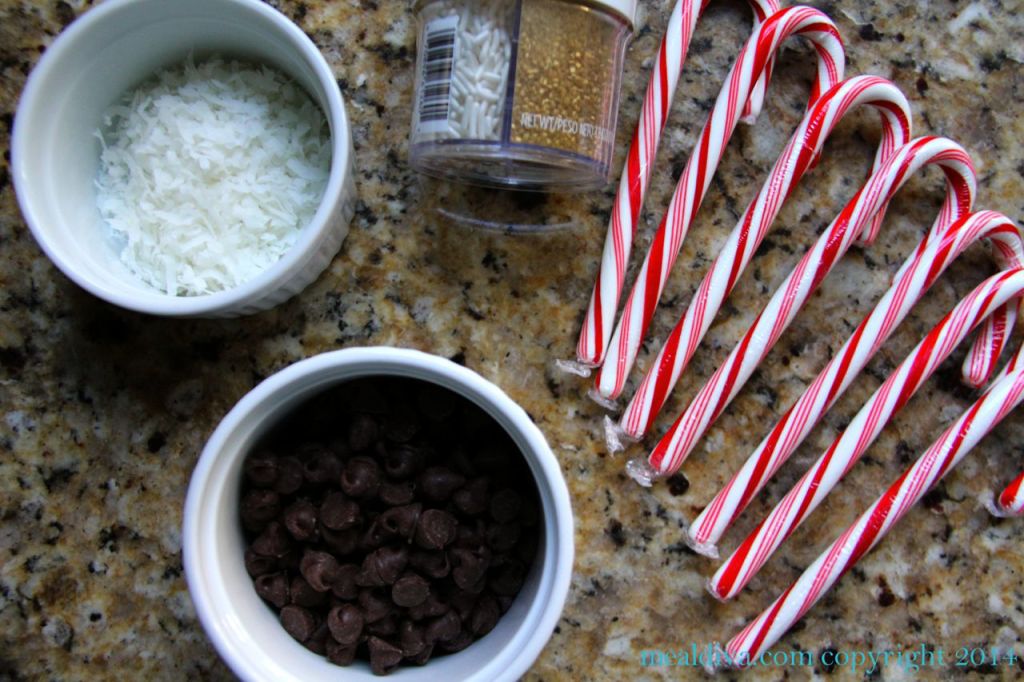 Start by melting the chocolate in the microwave.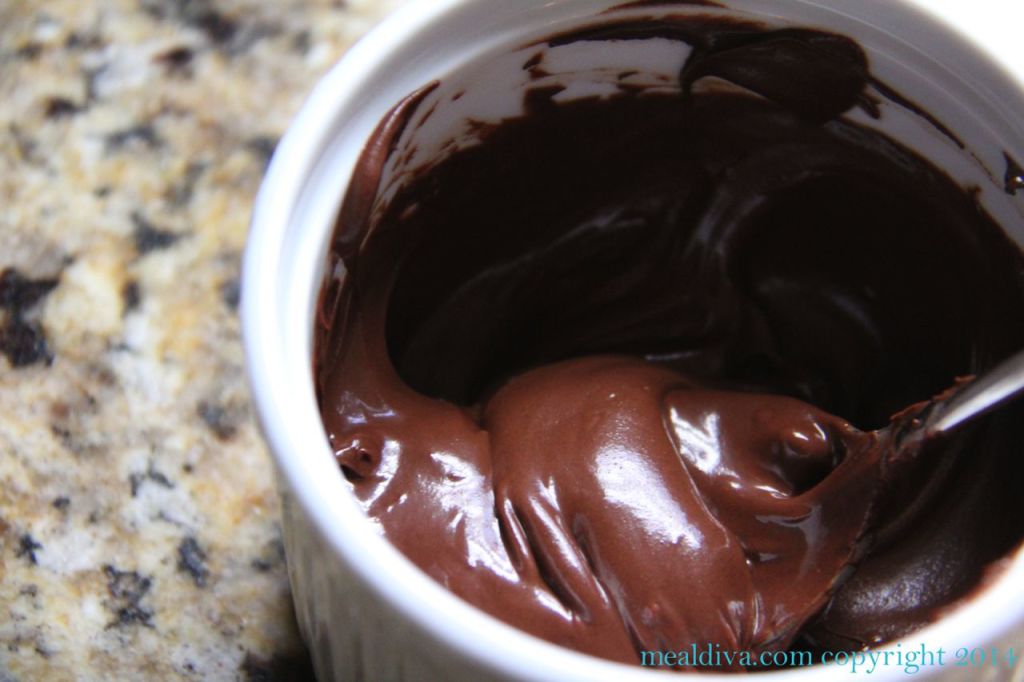 Next, dip your candy canes into the chocolate to coat the top.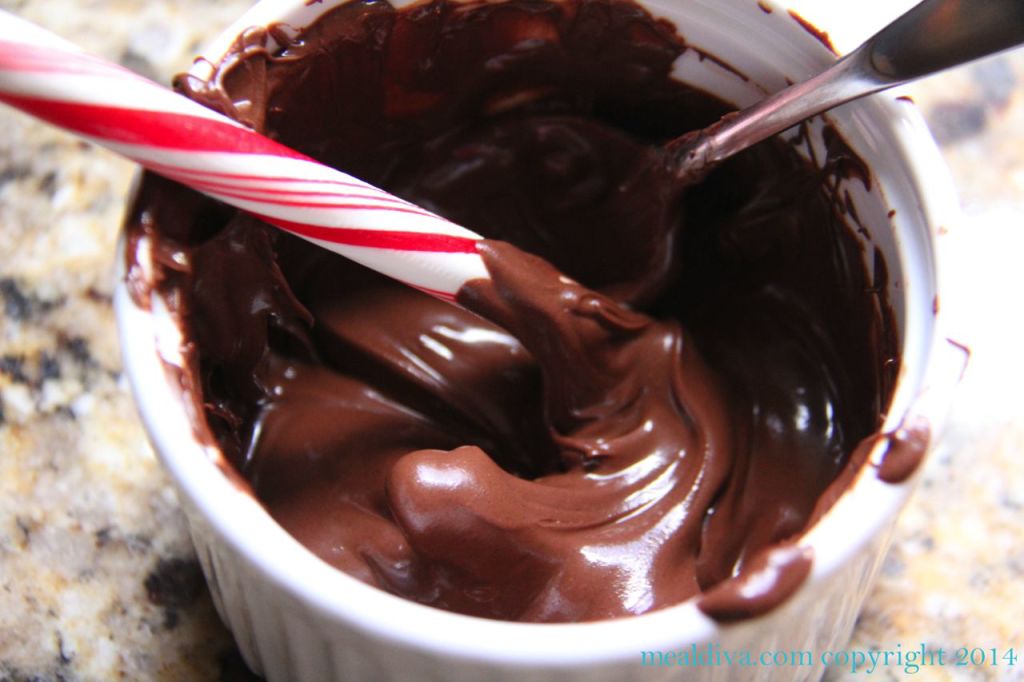 Lay the candy canes sit out on waxed paper and sprinkle with toppings of choice. Allow chocolate to harden before moving them.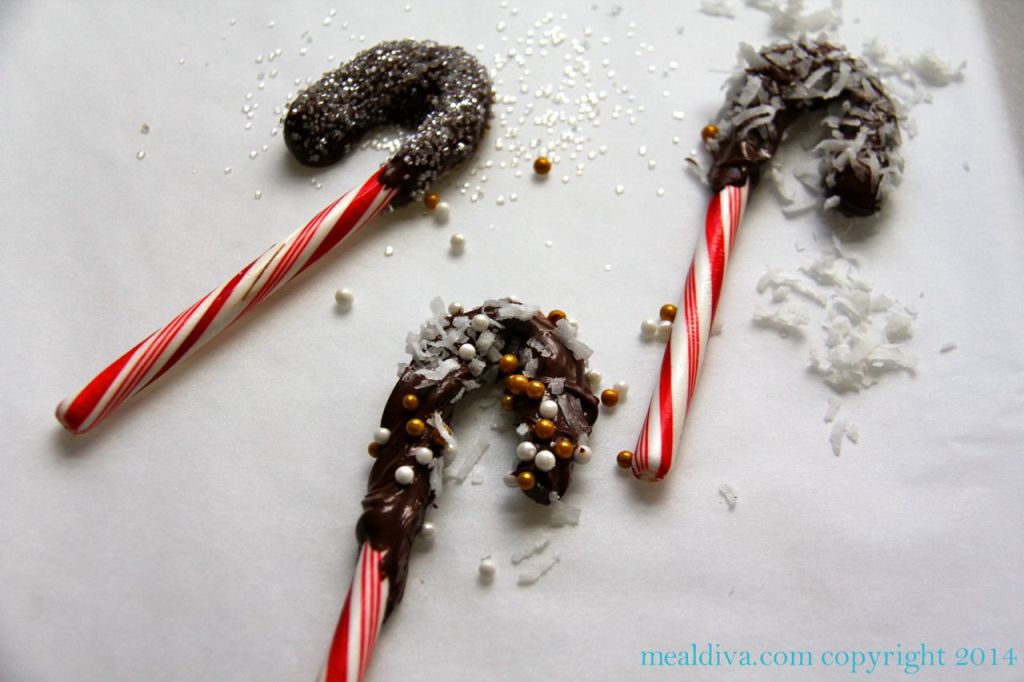 Aren't candy canes coated in delicious chocolate one of the best treats of the Holiday Season?  I like to make these for class treats, teacher gifts, as stir sticks for Hot Chocolate or even give them as party favors. After all, peppermint and chocolate belong together!
Chocolate Dipped Candy Canes
Ingredients:
1 cup semi sweet chocolate chips
3 oz. baking chocolate, chopped
12 candy canes ( 6 inch ones)
Toppings: flaked coconut, sprinkles or colored sugars
Directions:
Line a cookie sheet with waxed paper.
Melt chocolate in the microwave by heating in 20 second intervals and stirring until completely melted.
Tip bowl so the chocolate runs to one side.
Dip one candy cane at a time into the chocolate, coating the tip and a little of the stick. Place on waxed paper in the prepared pan or cookie sheet. Note: If your cane breaks at the curve, don't worry; just spoon out the broken piece and "fit" them together on the parchment sheet–the chocolate will help them stick together.
Let stand about 2 minutes or until chocolate is partially dry.
Sprinkle the freshly dipped canes with toppings of choice and let cool until the chocolate has hardened. Store for up to 2 weeks.