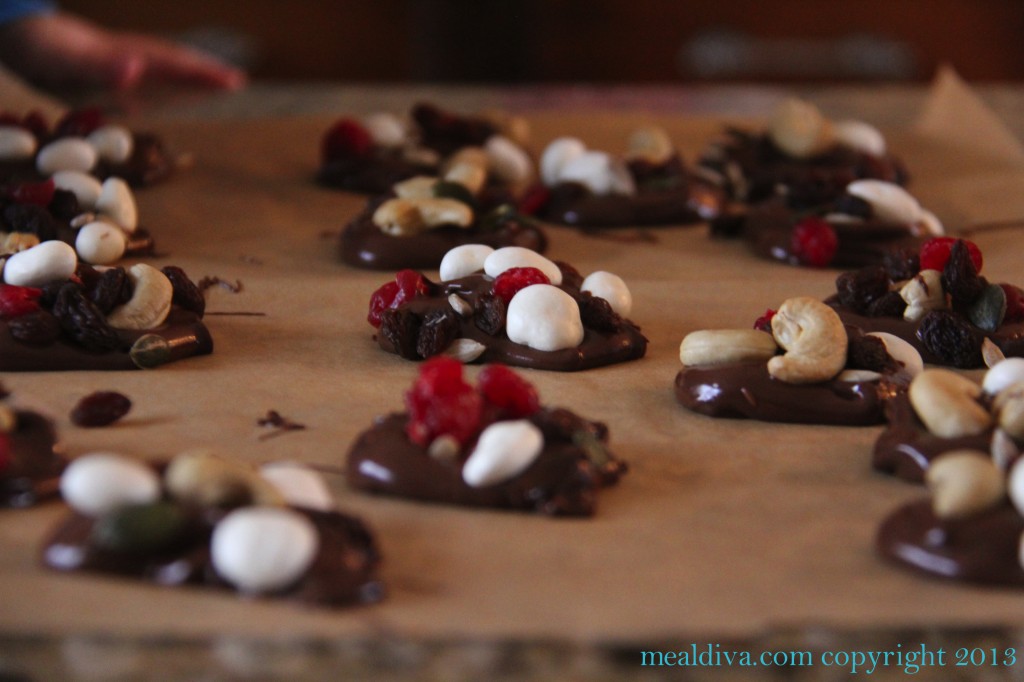 Think of these as mini homemade chocolate bars….
Ah…the holiday's…every year I make two things: bacon wrapped water chestnuts and chocolate bark. Chocolate bark is made by melting and tempering copious amounts of chocolate and then covering it with a medley of dried fruit, candy canes, pretzels and nuts. It looks beautiful and makes great teacher's gifts… but then I start eating it… one section at a time… until…it's gone…
This year, I wanted to control the amount of chocolate that I ate so I made small bites of chocolate instead of one big sheet. This way, I can take one piece out of the container instead of breaking off a HUGE chunk.
What's nice about this recipe is that its versatile. You really can top it with whatever you want – make it salty or sweet. I used cashews, dried cranberries, sunflower seeds, yogurt covered and regular raisons. Stew added a few Christmas cookie-decorating silver balls as well. Enjoy!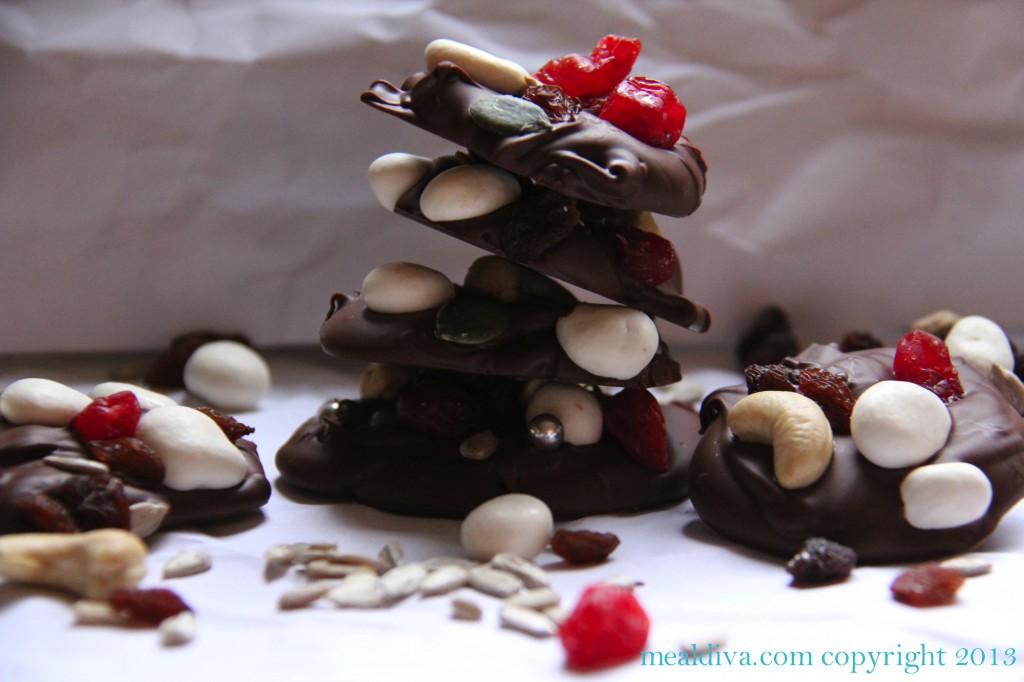 Chocolate Bark Bites
Ingredients:
2 cups or 12 ounces high-quality dark chocolate chips
2 cups desired toppings
Directions:
Roll out and cut two baking-sheet sized pieces of parchment paper.
Fill a large skillet halfway with water and bring to a simmer. Place 2 cups chocolate chips in a heat-safe bowl (metal or glass). Once the water is simmering, turn off the heat and place the bowl of chocolate in the water. Stir the chocolate until melted.
Drop a small mound of chocolate onto parchment paper, and then top each mound with your desired topping combination.
Cool in the refrigerator until hardened (about 1 hour).