Give the classic Christmas milk chocolate bark a twist by using white chocolate instead. This is the perfect treat to whip up in a flash because it always looks beautiful and tastes yummy!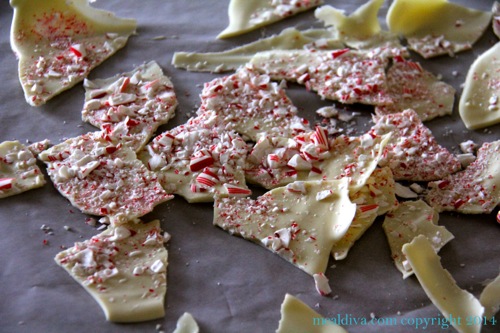 Start by getting your ingredients ready: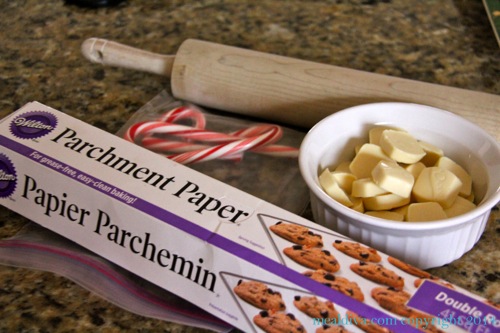 Place the candy canes in a plastic zip-lock bag and use the rolling pin to crush them into pieces. I few good rolls should do the trick.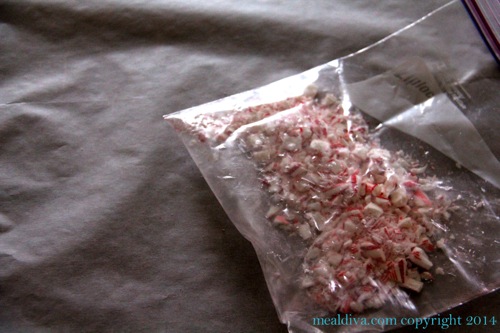 Next, melt the chocolate.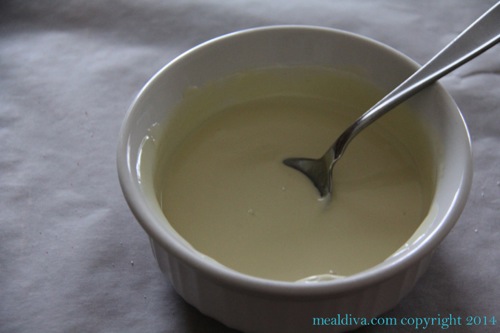 Spread the chocolate out on parchment paper and then sprinkle the candy canes. Isn't this incredibly easy and exceedingly pretty?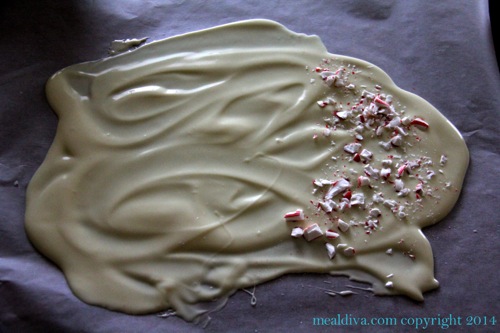 Sprinkle yourself silly. These seriously take 5 minutes to make…maybe 6 if your working along side a small child…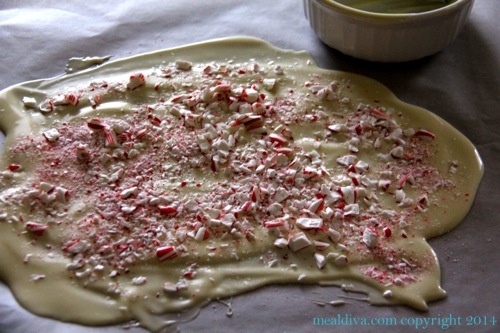 Make this sometime this week, my friends! It's a treat that will make you smile!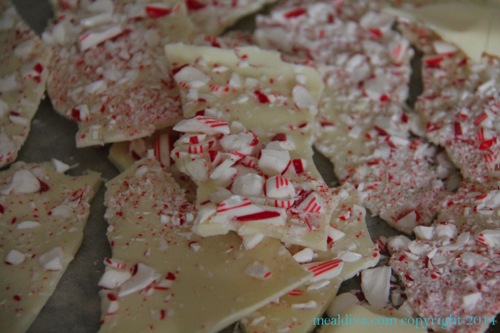 Candy Cane White Chocolate Bark
Ingredients:
Crushed candy canes
2 cups white chocolate ( like Dove white chocolates)
Directions:
Place candy canes in a plastic bag and use a rolling pin to crush them into chunks.
Line a cookie sheet with parchment or waxed paper.
Melt the chocolate in the microwave in 30 second intervals.
Pour mixture onto a cookie sheet, sprinkle with candy canes and place in the refrigerator for 45 minutes or until firm. Remove from cookie sheet and break into pieces.
If you like chocolate and candy canes together, be sure to check out chocolate Dipped Candy Canes & Chocolate Bark  recipes! So much chocolate and so little time!