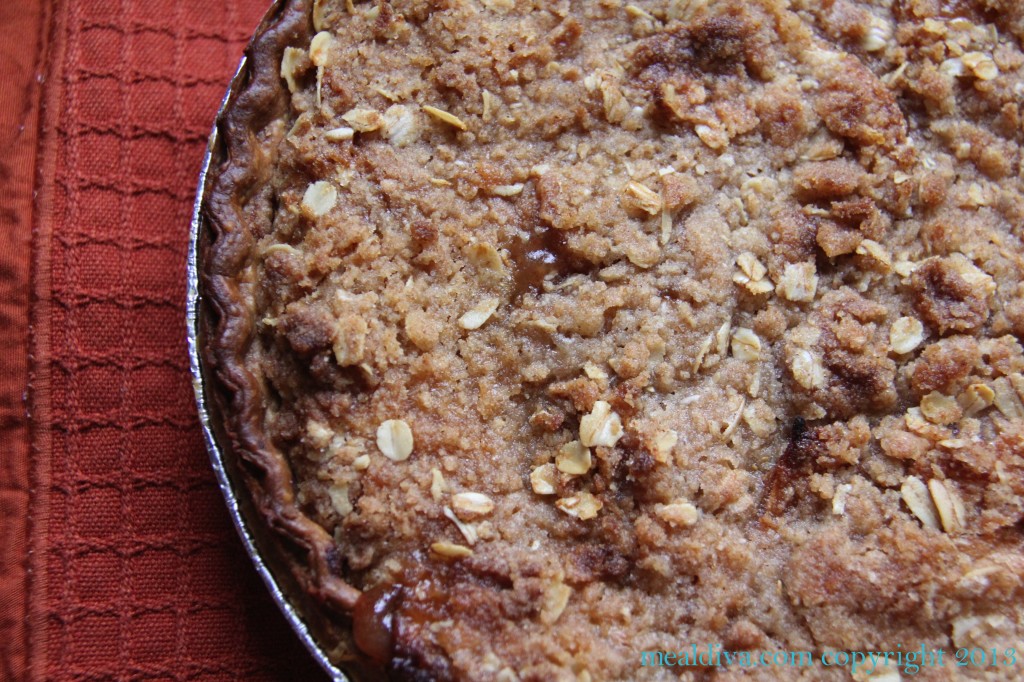 I can't make pie or cheesecake…or so I thought…
This week Spud insisted that we give pie making another whirl. I know enough not to attempt to make the crust so I purchased 6 crusts from the frozen department (thought I needed back ups) and we went to work.
First, we researched how to make a pie online and since my 5- year- old has no patience, she was getting frustrated and blurted out "Geeze mommy! Lets just make an apple crisp instead!" A light bulb went off: My child is brilliant. So make a crisp we did… only we made it in a pie shell. Turns out I can make pie!
The ingredients are few and the hands-on preparation time is quick so it's time you warm your kitchen up with EASY autumn pie.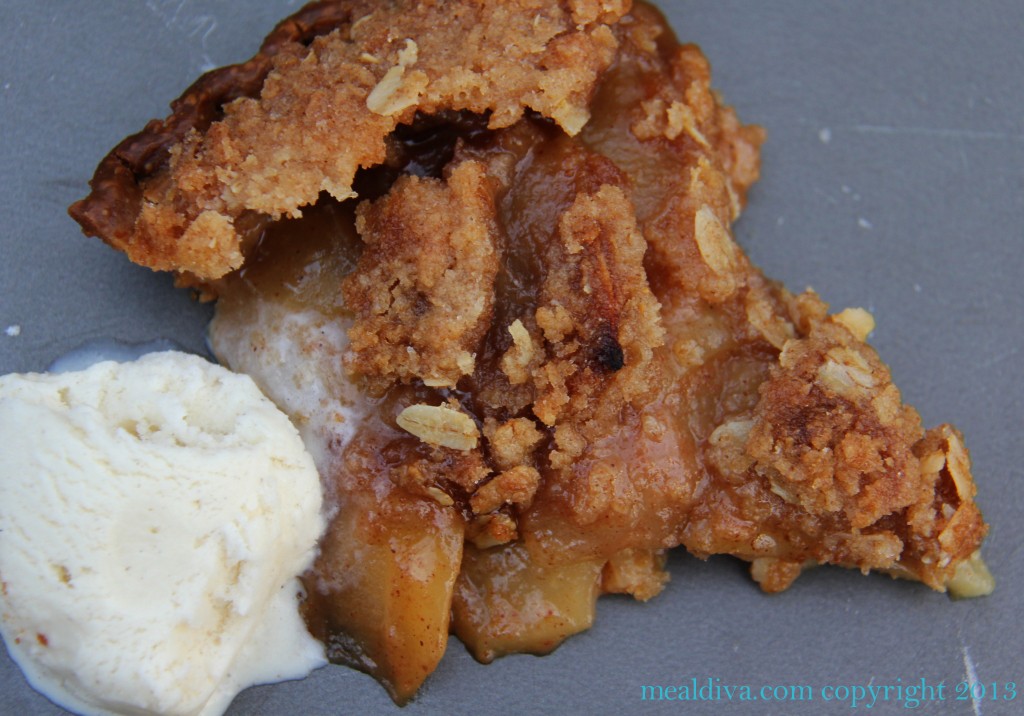 Apple and Pear Crisp Topping Pie
Ingredients:
3 Gala Apples, peeled and thinly sliced
3 Anjou Pears, peeled and thinly sliced
1 lemon, juiced
1/2 cup white sugar
1/4 cup dark brown sugar
3 tbs. melted butter
3 tbs. flour
2 tsp. ground cinnamon
1/4 tsp. nutmeg
1 frozen pie shell, unbaked, 9-inch
Topping:
1/2 cup all purpose flour
1/2 cup white sugar
6 tbs. butter, cut into small pieces
1/4 cup rolled oats
Directions:
Preheat oven to 375 degrees
In a large bowl, toss apple and pear slices with lemon juice.
Add the white and brown sugar, melted butter, flour and spices.
Toss to combine.
In another bowl, add the topping ingredients: flour, sugar, butter and oats. Using your hands, crumble the mixture until well combined.
Pour apple/pear mixture into the prepared pie shell.
Sprinkle topping mix evenly over top of apples.
Bake for 60 minutes, until fruit is tender and topping is browned. Check after about 30 to 35 minutes to make sure the crust isn't getting too brown.
I placed my pie on a baking sheet to catch any of the drippings.
If you like this recipe, check out the rest of MealDiva's Thanksgiving ideas: Thanksgiving sides and Cranberry Sauce