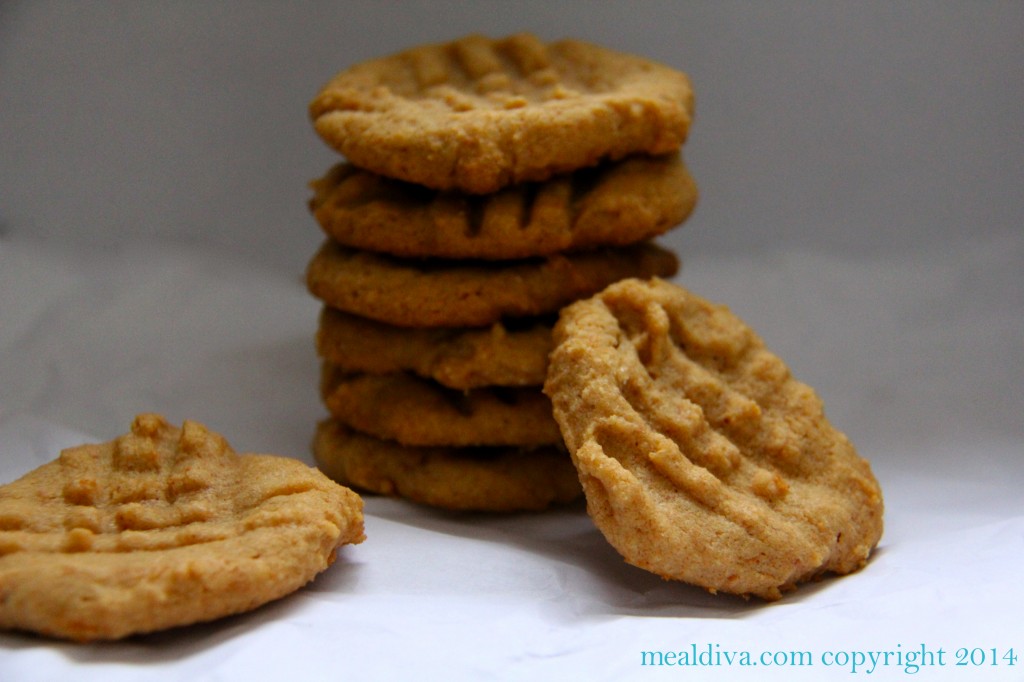 3 Ingredient Peanut Butter Cookies: nothing is better then something sinfully delicious that's made with 3 ingredients! It's time to start baking!
The best part about this recipe is the fact that it's so easy that my little kitchen artists do most of the work while also learning new skills like measuring, weighing, telling time and counting. They are fascinated at how food changes as it's cooking and, with only 3 ingredients, it's pretty hard to mess up my kitchen while my kids have fun getting their hands a little dirty while learning a few new skills! If your looking for lots of yummy holiday treats, be sure to  check out Spice Molasses Cookies, Cinnamon Mini Muffins, Peanut Butter Cups, Peanut Florentine Bars, Grand Marnier Fudge Bites, Chocolate Dipped Candy Canes, Gluten-Free Snowmen and Lemon Cookies. Better yet, subscribe to my newsfeed so that they will be delivered right to your inbox!
Enjoy!
3 Ingredient Peanut Butter Cookies
Ingredients:
1 cup peanut butter (your choice, smooth or chunky)
1 cup granulated sugar
1 large egg
Sugar, for rolling (optional)
Directions:
Preheat oven to 350 degrees.
Mix peanut butter, sugar, and egg together until smooth.
Drop by tsp. full onto cookie sheet two inches apart. If desired, roll in extra sugar before placing on cookie sheet.
Press with fork then press again in opposite direction.
Bake for 7-10 minutes, careful not to over brown or over bake them.