Peanut and I are Gluten-free. It's a life style change that we were both forced to make in February and while I am at peace with it, my 9 year old is not. She misses breakfast. When I say breakfast, I mean egg and cheese sandwiches,  tasty french toast, Belgium waffles and other sweet deliciousness. The other day she requested a french toast breakfast bake and this is how I answered her wish –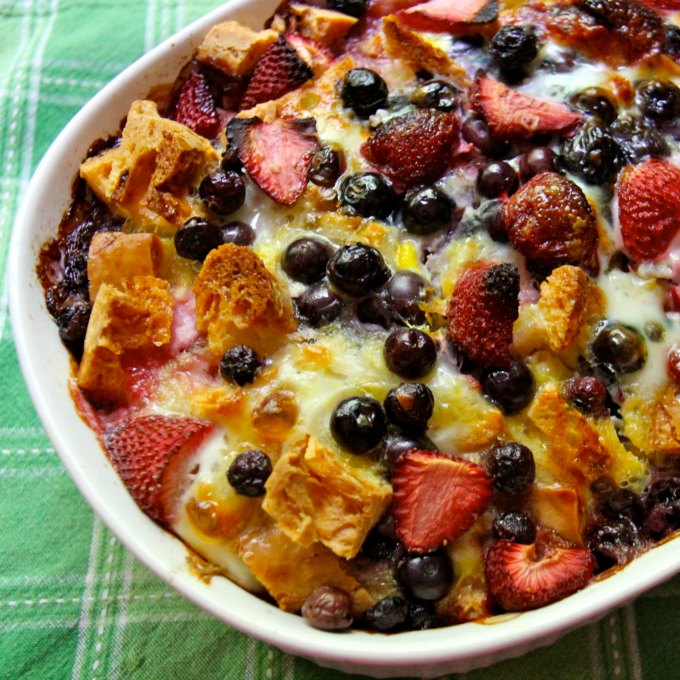 This is a crave-able Gluten-Free Berry Breakfast Bake with maple syrup.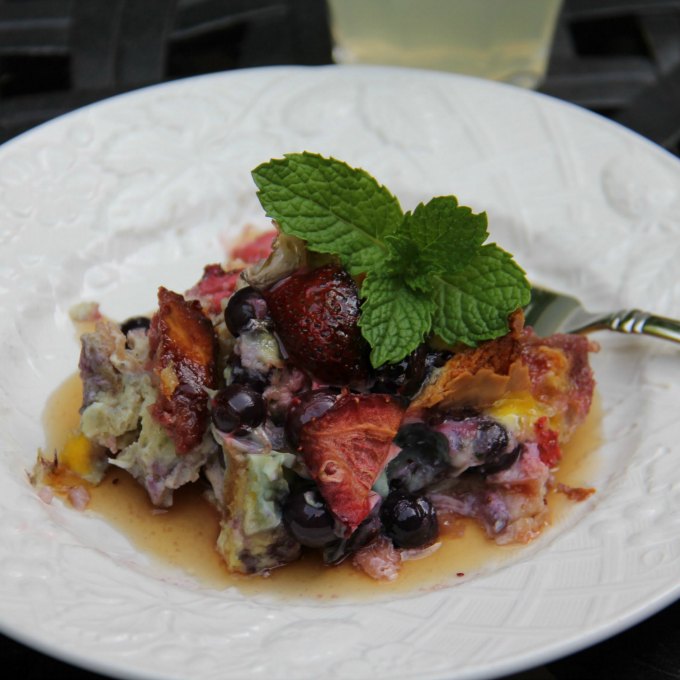 Everybody in my house LOVED this recipe and it's simply perfect for breakfast or brunch- it's hearty, sweet, satisfying and easy to make in advance. Enjoy!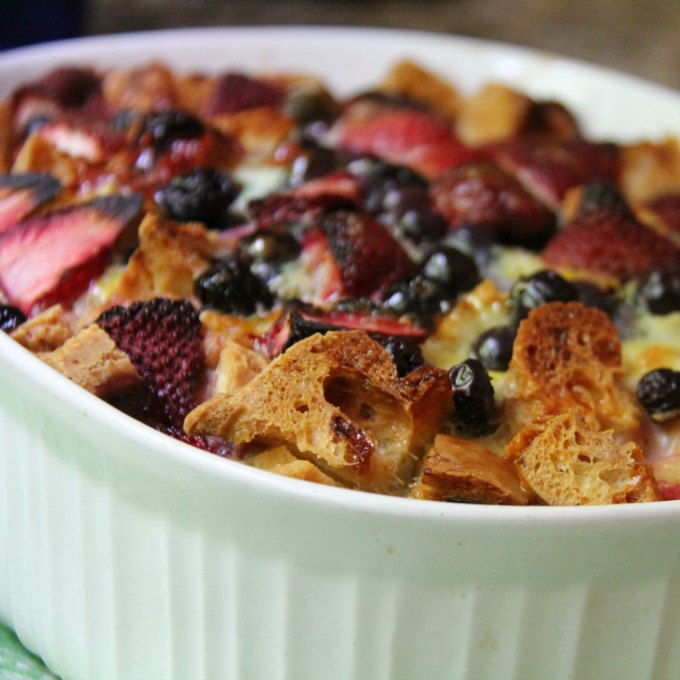 Stupidly Delicious and Gluten-Free Berry Breakfast Bake
Ingredients:
• 2 Gluten-free baguettes, crusts removed, bread cut into 1-inch pieces
• 4 oz cream cheese, cut into small cubes (about 1 cup)
• 1 cup (each) fresh or frozen blueberries and strawberries , divided
• 8 eggs, beaten
• 1 1/2 cups milk
• 1/4 cup melted butter
• 1/4 cup maple syrup plus more for serving
Directions:
Preheat oven to 350 degrees.
 Grease a square baking dish.
Place half of the bread cubes in the dish. Sprinkle cream cheese cubes and half of the berries over the bread.
Top with remaining bread cubes and berries.
Combine eggs, milk, maple syrup and butter in a large bowl and pour over bread mixture.
Bake or 1 hour or until a knife inserted in the center comes out clean.
Let stand for 10 minutes before serving.
Cut into squares to serve. Serve with additional maple syrup.
Can be prepared the night before, and baked before serving.