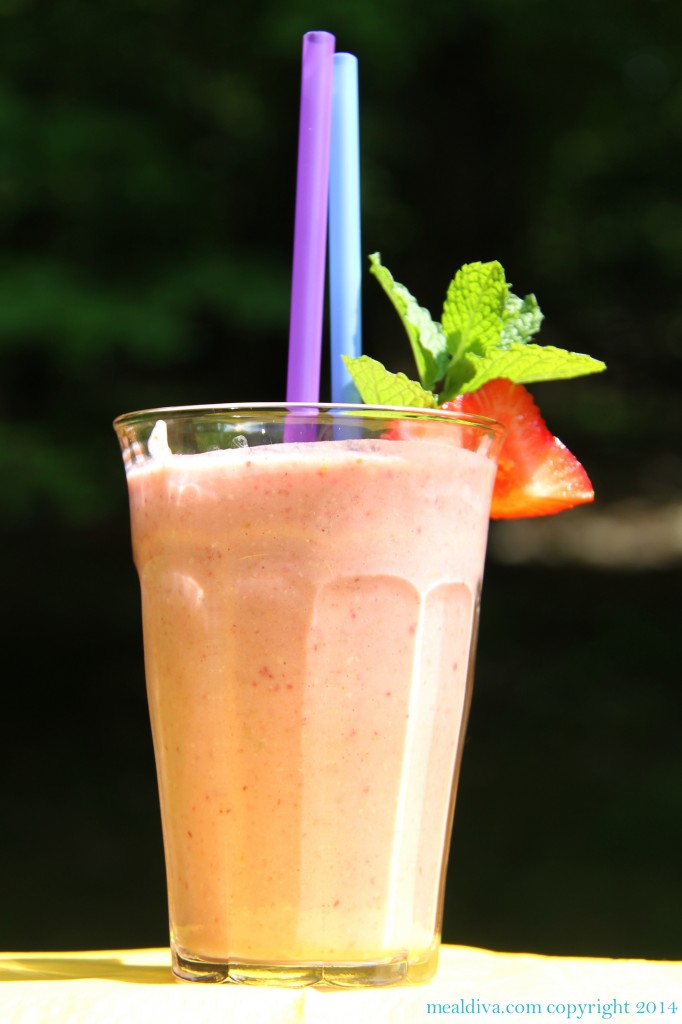 Sometimes I just need a smoothie for breakfast—especially this time of year –when the berries are super juicey and delectable! This morning I made a Strawberry Oatmeal Smoothie and it was AMAZING! The addition of oatmeal kept me full and satisfied until lunch.
A little note: I used rice milk to keep this dairy-free. I know a lot of my followers are terrified of anything but cows milk so feel free to use regular or even soy milk instead.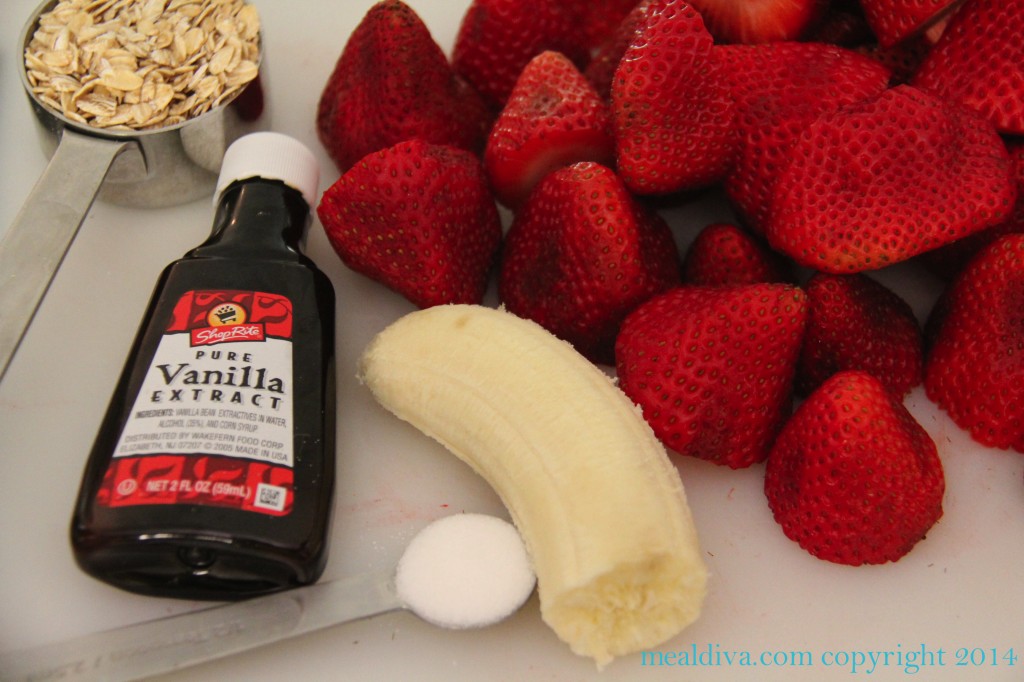 Yummy, yummy in my tummy! Delicious! Enjoy!
Strawberry Oatmeal Smoothie
Ingredients:
1 cup vanilla rice milk
½ cup rolled oats
1 banana
12 fresh strawberries
½ tsp. vanilla
1 ½ tsp. sugar
Optional: ¼ cup ice
Optional: fresh mint as garnish
Directions:
In a blender, combine milk, oats, banana and strawberries, vanilla and sugar.
Blend until smooth then add ice (if using) and blend until smooth.
Pour into glasses and serve with a little fresh mint.
If you enjoy smoothies, be sure check out my delicious snack smoothie as well!