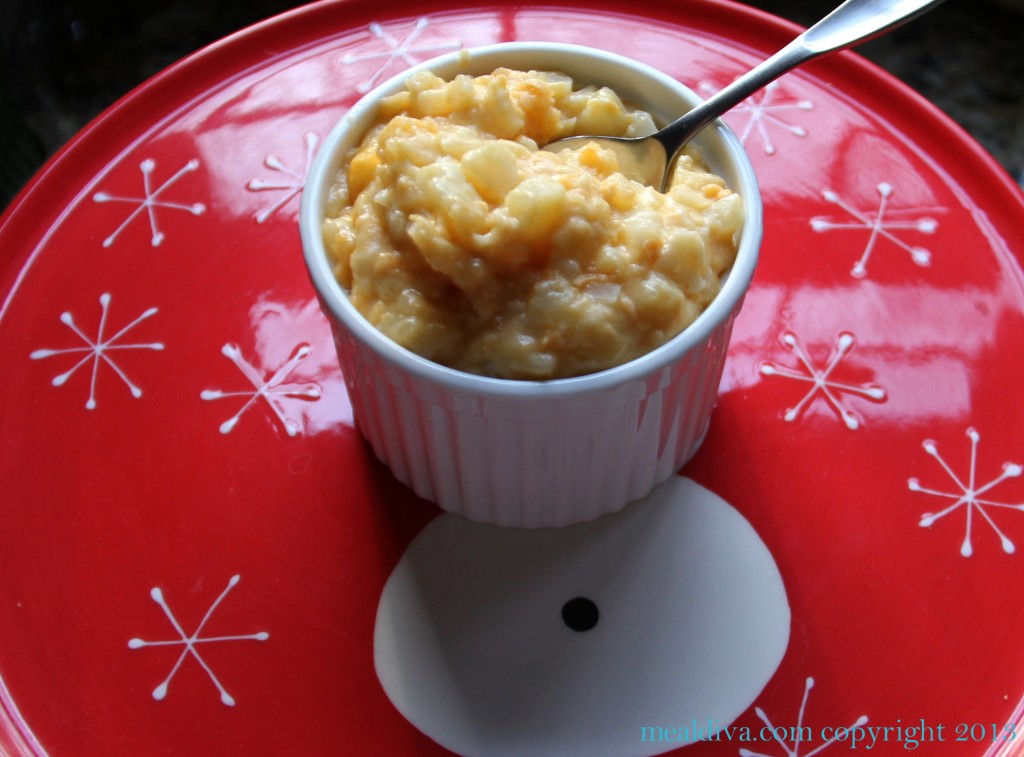 I love Christmas. I love how it smells, tastes and feels. This Christmas I am hosting 30 people for dinner so I am not  making an elaborate breakfast. Instead, I am going to put all of the ingredients into the crockpot the night before and set the timer for 5:00am. In addition, I am going to serve pancakes so I'll make the batter the night before as well so that by the time the gifts are open, breakfast will come together in a snap! I can't wait! Happy Holiday's! XO
Crock Pot Hash Brown Casserole
Ingredients:

1 (32 oz) bag frozen hash browns
1 (4 oz) container sour cream
1 (10.5 oz) can cream of chicken soup
1/2 yellow onion, diced
1 1/2 cups shredded cheddar cheese
¼ cup heavy cream
Optional: 1 package of sausages
PAM
Directions:

In a large bowl add the hash browns thawed or frozen, sour cream, soup, onion, shredded cheese and cream (and sausages if using).
Mix to combine.
Spoon hash brown mixture in a 4 quart slow cooker that has been sprayed with non stick spray.
Cook on low for 4-5 hours or until done.
The casserole should be crispy on the sides and bubbly throughout.