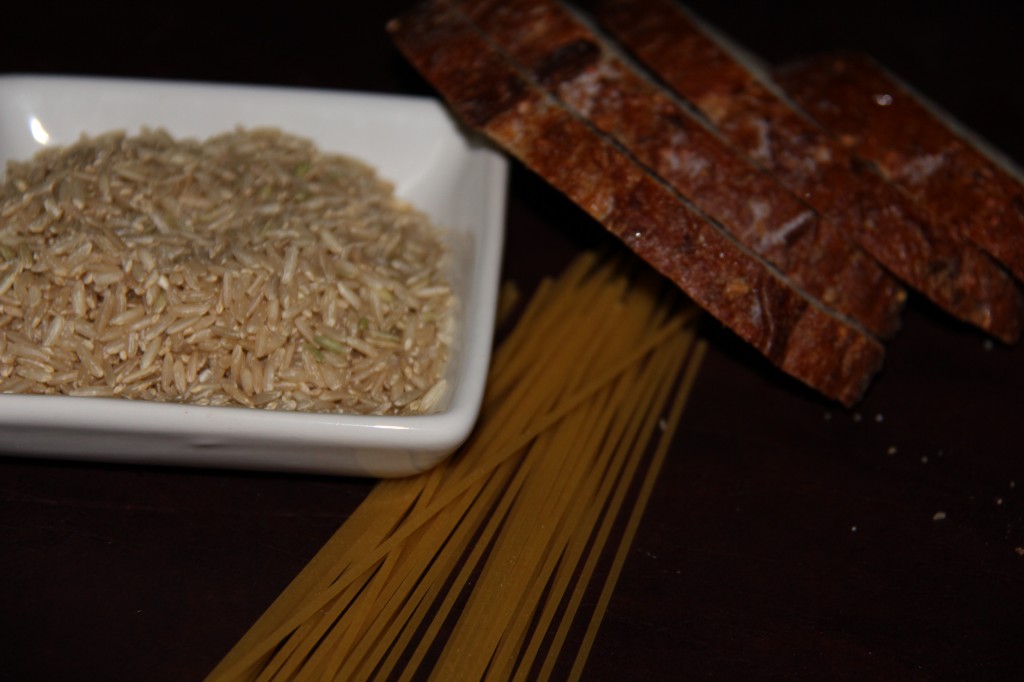 A Little Note about Buying Bread and Pasta
Ever wonder why low carbohydrate or gluten free diets work for many people, even if they aren't allergic to gluten? If you take the time to read what's in your food, you maybe be surprised to find lots of unhealthy ingredients lurking around. These ingredients are sabotaging your diet and giving carbs a bad reputation! You need carbs to be healthy!  If you take the time to read the label, you can stop depriving yourself!
Bread: If you can, I highly recommend that you buy your bread from a local bakery or even in your supermarket 's fresh bakery section.  In our house, we used to eat "whole wheat bread" purchased from the store.  Then, one day, on a whim, I picked up the bread packaging and glimpsed at the label. My mouth dropped open: there were 42 ingredients on the list, including white flour and sugar.  Too much white flour and white sugar are the reason many people don't loose weight, I was shocked to discover that it's been hiding in my "whole-wheat" bread. Who would have thought?  Lesson learned, don't trust packaging! It really only takes a handful of ingredients to make bread: whole-wheat flour, water, yeast and salt. Doesn't that sound tastier and healthier then 6 grams of sugar and some other ingredients that you can't even pronounce?
Pasta: In addition to your bread choice, when selecting pasta, cereals, rice and crackers always go for the whole grain option. And don't just believe the front of the box! Read the ingredients! Just like the "whole wheat bread,"I found a few products that use "whole grains" combined with refined grains and called it "whole grain." The white flour in refined grains is really high in calories and very low in nutrition so choose smart and read the label!