Are you throwing your potato skins into the composter, garbage disposal or garbage? If you are, you could be discarding a ton of deliciously healthy, disease-fighting nutrients and weight-stabilizing fiber. Did you know that when you leave the skins on, you are eating healthier?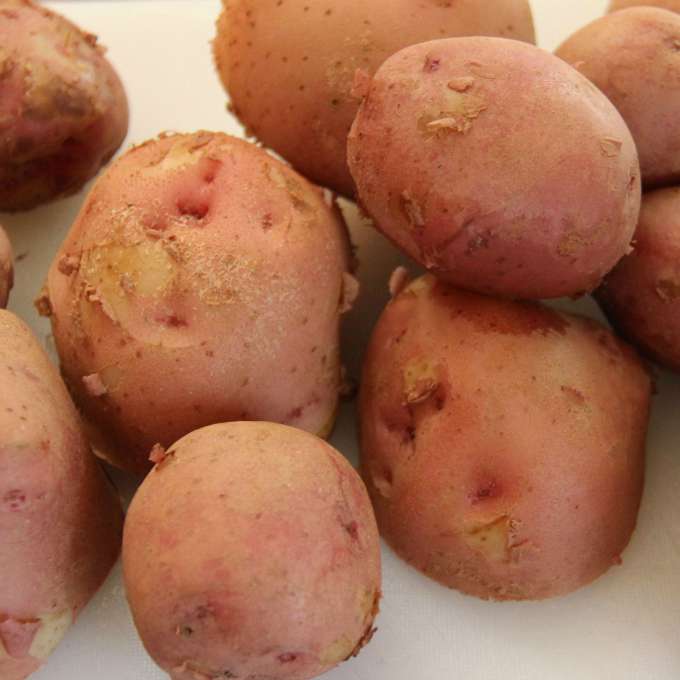 Potatoes skins are full of vitamin C, vitamin B and calcium. They are also rich in phytochemicals and therefore associated with fighting cancer. In addition, they have no fat, no cholesterol and no sodium. Also, if your living on the East Coast, farm fresh potatoes are readily available RIGHT NOW and are extra tasty (It's important to know that all of the potato munching benefits are achieved if potatoes are healthy and fresh – artificially grown potatoes offer no such benefits).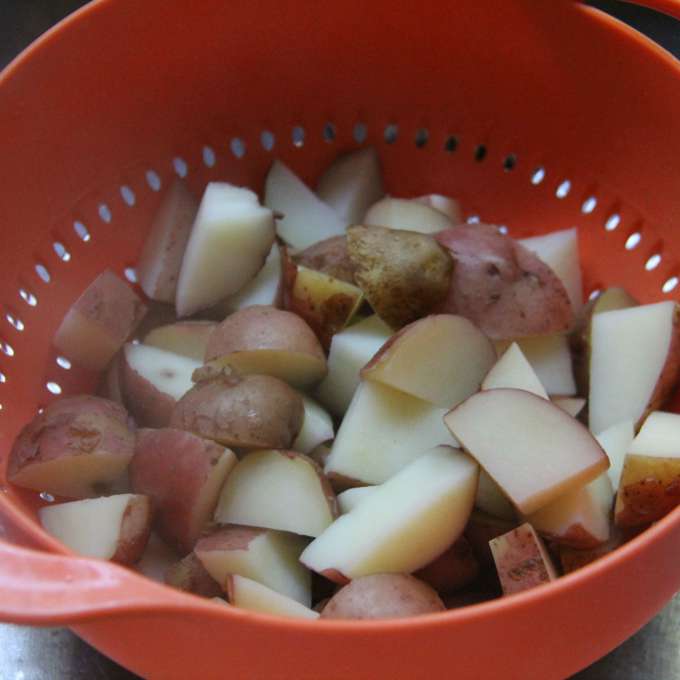 Potatoe skins can be simply ejoyed by brushing them lightly with olive oil and sprinkled with a little salt, pepper and paprika. Pop them on the grill for 12 minutes and enjoy!
If your looking for a "kid-friendly" and slightly rustic way to make potatoes with the skins on, try whipping up this scrumptious recipe: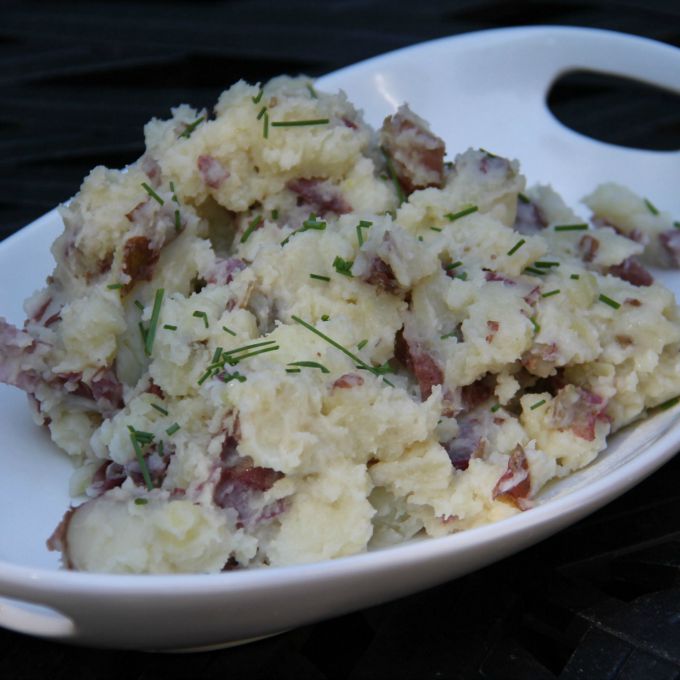 Farm Fresh Red-Skinned Mashed Potatoes:
Ingredients:
2 pound red potatoes (preferably local)
1 cup milk
1/2 stick unsalted butter, softened
Salt and pepper to taste
Chives
Directions:
Cut potatoes (with skin) into 1-inch pieces, then generously cover with cold water.
In a large saucepan and simmer, partially covered, until potatoes are tender, 10 to 15 minutes.
Meanwhile, heat milk, butter, and 1/2 teaspoon pepper in a small saucepan over medium heat until butter is melted.
Drain potatoes well in a colander and return to pan. Mash with a potato masher, and, while hot, stir in milk mixture.
Season with salt and pepper and chopped chives to taste.
Another way to enjoy potato skins is by stuffing them full of broccoli and cheese.
How to do you like to cook up your potatoes? Leave a comment below.