Hello my friends! Thank you for being a loyal MealDiva follower! This blog is over 4 years old and it is thriving and growing every day! I wouldn't be where I am today if it wasn't for all of you! So thank you!
As you've probably noticed, my recipes and healthy tips have been changing and growing into more nutritional based ones. I thought it was time to update my story and let you know why I've been making the changes.
As you know, food is admired and cultivated in my house on a daily basis and I originally started this blog as a hobby because I love to cook, write about food and take pictures. If you look in my recipes archives, you will see that over the years, my blogging went from being healthy but fun to a little more nutrition-information based. This change happened because my daughter was on a wellness program and incredible transformations were happening in my house!
Here's my oldest daughter "Peanut's" story and how it has changes our lives, influenced the blog and lead me down the path of becoming a Certified Nutritional Consultant:
My oldest daughter has life threatening food allergies to shellfish, tree nuts and sesame. After several visits with many different allergy Dr.'s, we felt hopeless and lost about how to handle the allergies ( to put this into perspective, my daughter went into anaphylaxis during a routine allergy test – her allergies were that BAD). In addition to having food allergies, she wasn't reading on grade level and her teacher wanted to test her for ADD. I believe everything happens for a reason and just when we were about to give up, I was given the name of a Integrative Medical Dr. that specializes in food allergies, ADD and autism.
During our first appointment I knew that she as an angel sent from Heaven.
We had my daughters allergies tested again (blood tests this time) and the Dr. reviewed the results with the goal of treating her allergies holistically by building up her immune system. The blood tests confirmed many of her known allergies and revealed many more. For example, I had no idea that my daughter was highly allergic to peanuts, gluten and whey protein. She never stopped breathing when she ate them and I was confused. In fact, she ate peanut butter on whole wheat bread almost daily with no reaction ( or so I thought). The Dr. prescribed a variety of vitamins and mineral and oils that would counter each allergy along with an outline of what she should avoid (like peanut butter and gluten) and a basic whole food nutrition diet. Coming from a holistic family, it was easy to dive right into the regimen suggested, start applying it to our daily schedule and meal planning appropriately, We followed the Dr.'s orders to the letter and did not deviate from the plan.
6 weeks into the lifestyle change, my daughter came down the stairs one morning with a big smile on her face. She looked at me and said "mommy, I didn't know I was allowed to feel this way!" I asked her to explain and she told me that her "daily stomach ache was magically gone." My daughter thought  that living with a daily stomach ache was normal. In fact, until that moment, I had no idea that pain was part of her everyday.
Later that week I got a call from her 3rd grade teacher asking me what medication I had put her on because she was suddenly a completely different student. I told her that she was on a simple whole foods nutritional program featuring supplements like Vitamin D and Zinc and that we took Gluten, peanut butter and whey protein out of her diet as well. The teacher was at a loss for words.
That year, my daughter went up 7 reading levels in 4 months. Fast forward 3 years and she is an active athlete, advanced math student who no longer needs extra help in reading. She enjoys life to the fullest, laughs all the time and I couldn't be more grateful. ALL OF THIS HAPPENED BECAUSE WE TRUSTED THE POWER OF WHOLE FOOD NUTRITION AND BUILT UP HER IMMUNE SYSTEM!
Through this experience my family started learning about the power of food and being well from the inside out. As "Peanut" succeeded on this program, I wanted to find out more so I enrolled in courses and eventually got my ACNC certification from Trinity School of Natural Health. My daughters' journey continues to be an inspiration everyday as we watch her grown and thrive.
Whole food nutrition is POWERFUL!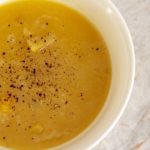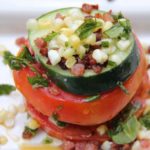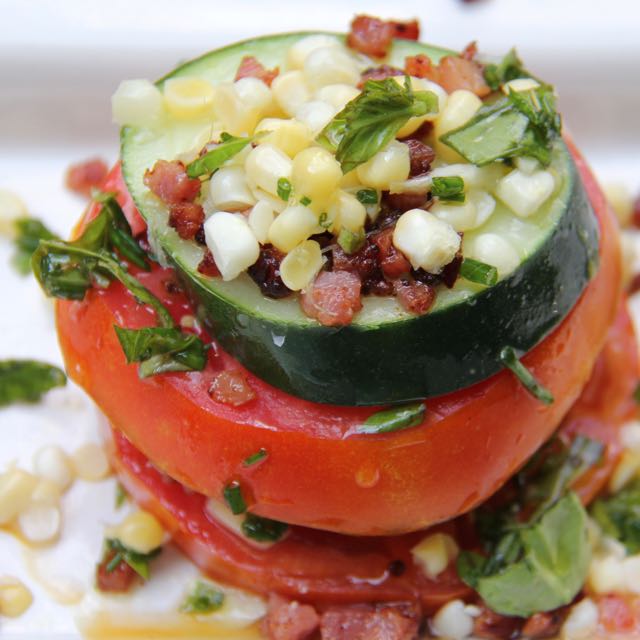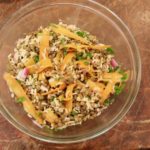 And that's why I decided to pursue a career in holistic nutrition – inspired by our experience, I wanted to help others live their best lives too.
So now I am an Advanced Certified Nutrition Consultant, healthy tips and recipe blogger who specializes in helping busy moms and families live their best lives using whole food nutrition. I offer holistic centered programs and plans tailored to each of my clients needs and special health concerns including heart healthy diets, food allergies and sensitivities, autoimmune conditions, whole food eating and weight loss support. Learn how to eat what is BEST for your body and sill enjoy delicious food! And don't worry – I'm not in the business of giving you tons of information that will only confuse you – I offer everything from the creation of personalized wellness plans to meal planning to staying by your side as your constant support as you learn about new ways of living and enjoying life while enjoying every bite.
Don't worry, I'm not giving up the recipe writing! So even if your only interested in checking out recipes, stay tuned because I got some yummy stuff coming up!
Working with me:
I work everyday with private clients, HELPING BUSY, MOTIVATED INDIVIDUALS GET ANSWERS AND FIGURE OUT THE ROOT CAUSE OF THEIR HEALTH PROBLEMS.
GET STARTED BY CLICKING HERE!
I also specialize in theories about nutrition, herbals, children's needs, kinesiology, enzymes, anatomy and physiology.
I'm a huge fan of Mega Food supplements and I really love Solle Products as well. They support healthy immune function for adults and I have had such success working with them. They are worth checking by clicking here. I would be happy to discuss their benefits with you anytime!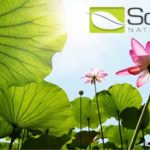 Again, thank you for following MealDiva and enjoy your beautiful weekend! Cheers!