I LOVE winter! Hot cocoa, skiing, sledding, cozy fires and the Holiday are some of my favorite things. Unfortunately, along with all of the winter fun comes a few downsides: shorter days mean less exposure to sunlight, cold temperature means less time spent outdoors and dry skin. In addition, there are fewer options for farm to table produce. So what should we do? In addition to staying active, hand washing and getting outside as much as possible, in my experience, it helps to add some specific vitamins and minerals to your diet to balance the effects of winter on the body. Nutrients in whole food form are always best, but a supplement can also help ensure you're getting adequate amounts.
Why listen to me?
I grew up in a Naturopathic home and I am currently studying to become an Advanced Certified Nutritional Consultant. This little article is a way for me to share my experience and knowledge with you.
Are you already sick? Here's how to shorten the length of your cold.
Here are my recommendations: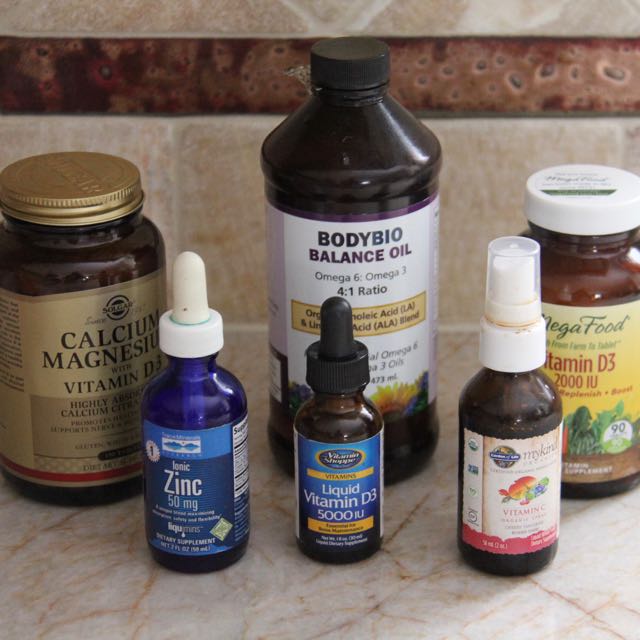 Vitamin C
Vitamin C offers protection against immune system deficiencies – especially helpful in preventing cold and flu. Vitamin C also helps our bodies to detox, while nourishing the skin, maintaining bones and teeth, and healing wounds. In our house, we take it in the form of a spray. My kids love the taste and to be honest, I don't mind it either.
Foods that have it: peppers, dark leafy vegetables (like spinach and kale), citrus fruits (like grapefruit and oranges), strawberries, tomatoes, and many other vegetables and fruits.
Vitamin D
Most of us become deficient in Vitamin D during winter because its cold out and we tend to stay warm indoors instead of going outside in the sunshine. Vitamin D helps us absorb and metabolize essential minerals, promotes proper cell development, and regulates the immune system. All of these are crucial for disease prevention and basic life functions.
I strongly suggest, that whenever possible, you brave the cold and step outside during mid-day sun for at least 15 minutes. In our house, I put liquid Vitamin D in my kids morning juice.
Foods that have it: butter, milk, eggs, mushrooms, cod liver oil, and fatty fish.
Iron
Not only does iron help keep your immune system strong throughout cold and flu season, but it also helps with keeping you energized. Iron also helps carry oxygen throughout the your body, nourishing all of your organs so they'll continue to functioning optimally. We a bean and leafy green eating house so I don't take iron supplements.
Foods that have it: beans, dark leafy vegetables (like collard greens and swiss chard), red meat, poultry, seafood.
Zinc
Zinc acts as an antioxidant in the body, fighting free radical damage, helping repair tissue, balance hormones while supporting healthy immunity and digestion. Without it you're likely to feel sick and tired, a pattern already all too common in winter! In my house, liquid zinc joins liquid D in the morning juice!
Foods that have it: spinach, beef, beans, seafood, pumpkin seeds, and nuts.
Folate or Folic Acid
Folate is a nutrient naturally found in foods, while folic acid is a synthetic version that is similar but slightly less bio-available. Either way, it's not just for when you're pregnant! Both versions are a mood regulator, which means having enough could help you beat the winter blues. It can also help prevent heart disease, diabetes, and certain forms of cancer, and it supports healthy cells growth. In my house, I take a folate supplement in the form of a pill while my kids get some with their chewable multivitamins.
Foods that have it: dark leafy greens, beans, peas, lentils, avocado, nuts and seeds, and broccoli.
As a tip, if you can't swallow pills, take your vitamins in the liquid form! Your body absorbs liquid vitamins better than its pill counterparts do. In fact, the body absorbs approximately 98 percent of the vitamins and minerals contained in liquid form. However, the body only absorbs anywhere from 3 to 20 percent of the vitamins in a vitamin pill. Moreover, liquid vitamins bypass digestive processing and go directly into the bloodstream within minutes. Pretty cool, eh?!
Additional nutrients to boost in winter are Vitamin E and Omega-3's to keep your hair, skin, and nails healthy and strong. Eating a variety of wholesome natural foods is the best way to get adequate amounts of all the nutrients you need, but a good quality supplement can also help make up for any gaps in your diet.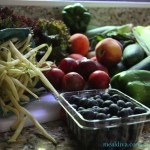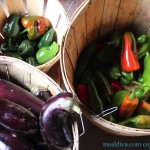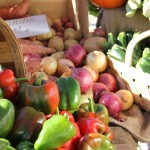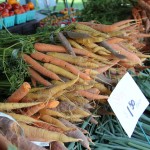 If you would like more information on health living, check out MealDiva's healthy tips or leave a comment below! Cheers!
Disclaimer: All information provided is from my own experience and aren't meant to cure of treat infections or diseases.