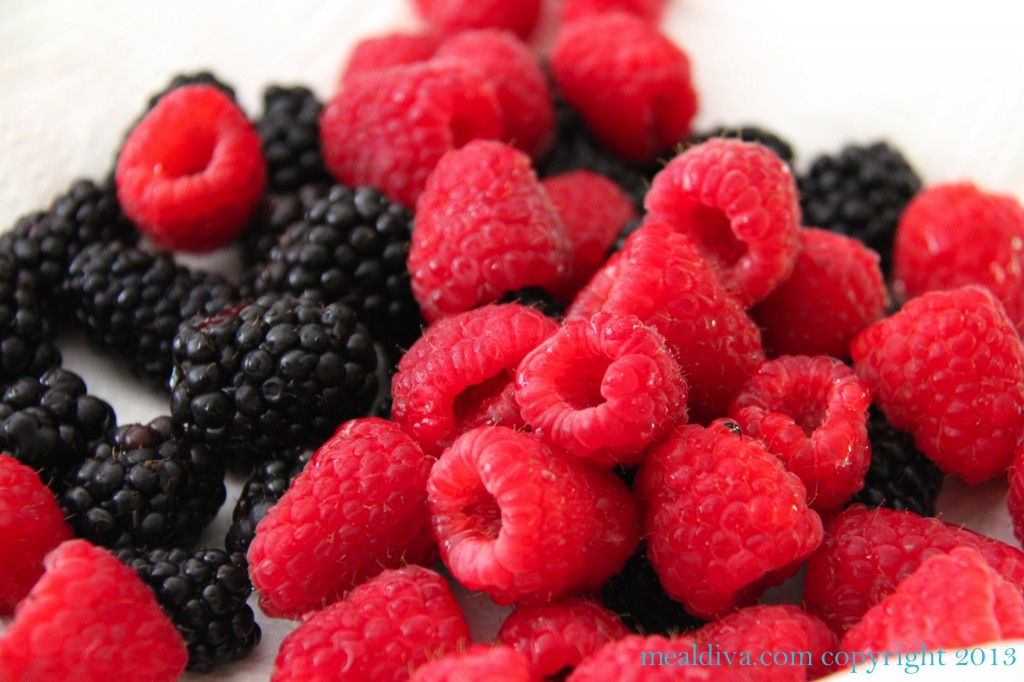 Berry Season is almost in full swing and if you're like me and my family, we enjoy a good day out doing a little PYO at a local farm. Every year we go a little crazy picking and we end up with way more berries then we can eat. As a result, I end up  freezing them –after all, freezing fresh picked berries lets you preserve a delicious does of summer flavors. And berries, if frozen correctly, allow you to enjoy your picking efforts months after the season is over. In order to make sure your frozen fruit doesn't thaw and become a squishy clump with juice spilling out, you need to freeze your produce correctly.
If you're putting raspberries, blueberries, and the like in bags to freeze, STOP RIGHT NOW because you're doing it wrong!
Here's Why: The longer it takes food to freeze, the larger the ice crystals will be. These big ice chunks destroy cell walls inside the food, so when it thaws, it loses structural integrity and turns mushy. Big frozen-food companies use special equipment to flash-freeze berries individually. This makes for small crystals, so the thawed product better retains fresh taste and texture.
The Correct Method: To imitate an industrial quick-freeze at home, spread berries in a single layer (not touching) on a baking sheet, and place the sheet in the back of your freezer. The extra space allows more exposure to the cold, freezing the fruit faster and preventing it from clumping. Then transfer frozen berries to large zip-top bags.
So go pick a ton of berries and freeze the leftovers! There's nothing quite like a little does of summer in your October smoothie!