I love a good, small wine shop. People often ask me to recommend a wine and I tell them to find a great, small shop near them. To be great, in my opinion, the small wine shop that you find must have an interesting selection, not huge, but well curated, with excellent service and a knowledgeable staff that makes good suggestions and remembers customer's likes and dislikes.
I am lucky enough to have a fantastic wine shop right here in my own backyard, Tewksbury Fine Wines located in Oldwick, New Jersey. Driven by a passion for delicious wine, Andrea Maranca opened Tewksbury Fine Wines in 2005 and was recognized as an Outstanding Wine Retailer in New Jersey in 2009. This small wine shop offers a cozy, neighborhood atmosphere with high quality, hand chosen products at a great value and individualized service that will exceed your expectations.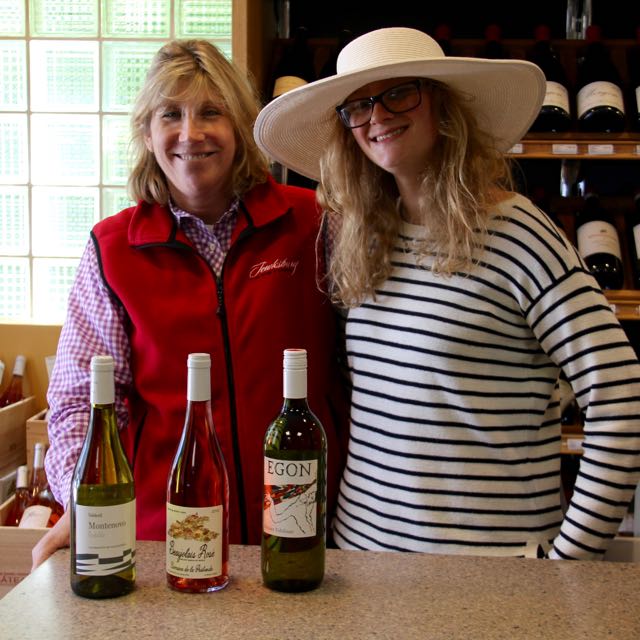 Maranca and her daughter Elisabeth and their staff are wonderful hosts who are incredibly helpful in making great pairings and finding the right bottle of wine for their customers. They can certainly show you a decade-old California red, but they can also recommend a reasonably priced, delicious wine that will enhance your evening meal. No snobbery here; just a little good-old fashioned wine -love.
Right now "summer is all about Rose at Tewksbury Fine Wines" says Maranca as she opened a few bottles for us to sample. Directly in the front of the store, there are a variety of sleek whites and Rose's that go so well with summer foods and deliver delicious values. While sipping, I noticed that all three wines had a nice acidity framing ripe fruit flavors with delicious herbal and mineral accents and food-friendly balance.
First up was Beaujolais Rose, 2015 Domaine De La Prebende priced at $17.99 – if you like Beaujolais, you will love this yummy rose. With tastes of citrus and cooked strawberries, it will have you reaching for a second glass in no time. It's perfect for patio sipping and I suggest pairing it with grilled fish and vegetables.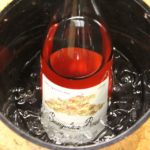 Next up was Egon Gruner Veltliner, 2015 priced at $15.00– It is a fresh, young wine from Austria that will make you swoon. It's light with a slightly peppery smell and a subtle citrus finish that hits the middle of your tongue. As Elisabeth, says "it has an effervescence but it's light but with a backbone." It's a true value wine. I suggest pairing it with shellfish, soft cheeses and asparagus.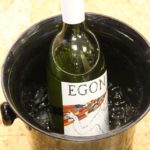 Last up was Valdesil Montenovo Godello, 2015 priced at $17.99 – is an elegant, indigenousness Spanish wine. It smells crisp with hints of grass. It has a definite mineral flavor with pear and a sweet yet slightly tart finish. I suggest pairing it with pasta with fresh tomatoes and basil.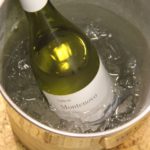 I always enjoy my time sipping and shopping with Maranca and her staff and these are just three of the many offerings Tewksbury Fine Wines is carrying this summer. Stop in, say "hi" and find something to please your palate.
I am thankful for small wine shops. Whether you are a seasoned oenophile or wine tasting newbie, stop in your local wine shop and find something new. Lets raise a glass to the small wine shop owners who are innovative, tireless, enthusiastic wine curators. Cheers!
Tewksbury Fine Wines is located at 1 Old Turnpike Road, Oldwick, NJ 08858 908-439-0007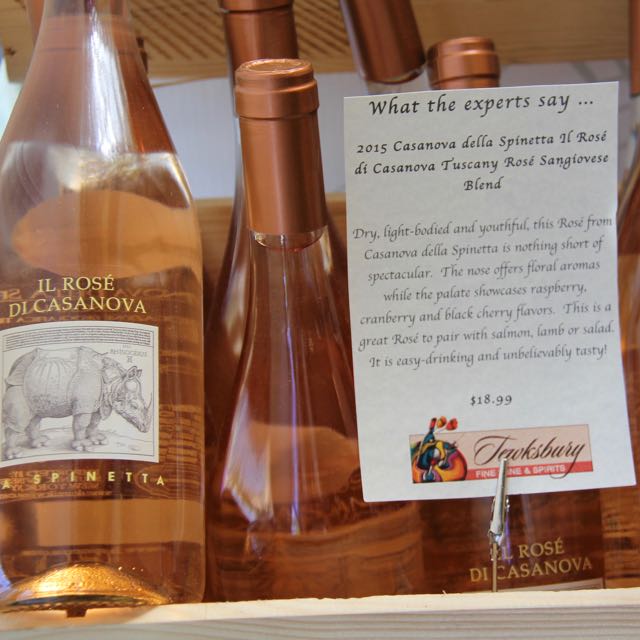 Note: I was not compensated for this post and all opinions are my own.