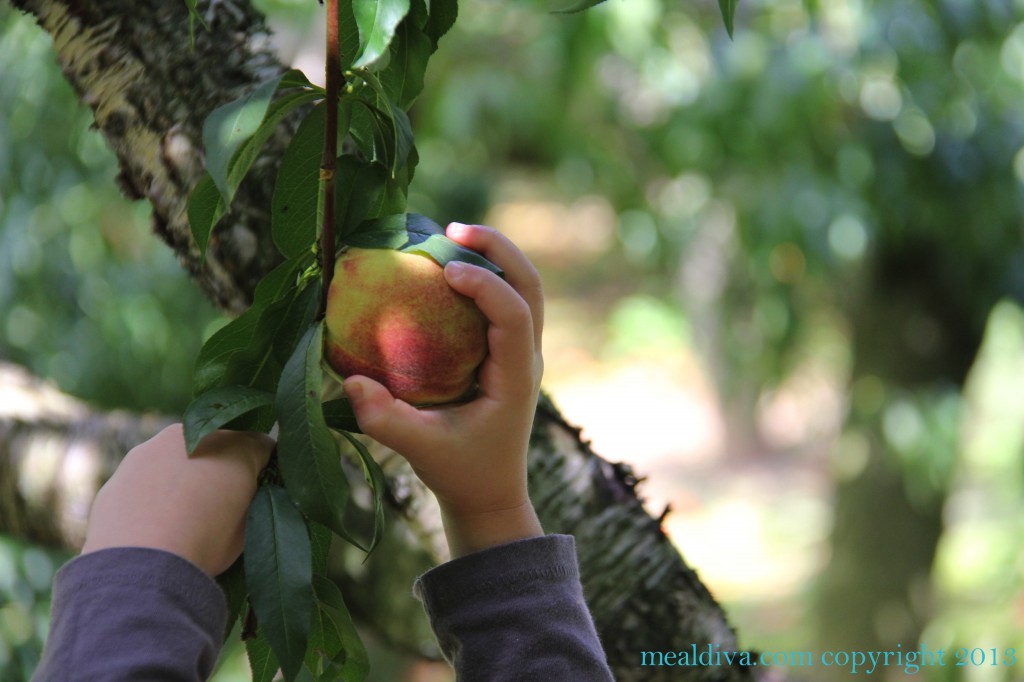 Nothing surpasses the taste, texture and fragrance of a fresh Jersey peach! Peach season is coming to an end in New Jersey and so, it's time to go out and pick your own! Apart from being "Jersey-Fresh," peaches can be dried, frozen, or made into jam.
I have to say that I LOVE living in the country; I am surrounded by so many wonderful farms and eating "farm to table," fresh food is very easy and convenient! I'm spoiled. Seriously. And the best part about living out here is the fact that a lot of my neighbors have been living here for many generations: kids go off  to college but come back to raise their families here. I am really, really, really blessed.
Today we visited Melick's Farm in Califon, NJ and my children became peach picking MACHINES! They ran up and down the rows yelling "found one," then they very delicately twisted it off of the tree and placed it into our basket. At the ages of 3, 5 and 7, my children already know that if they start to twist and the peach doesn't easily pull off of the branch, then it is most likely not ready to be picked.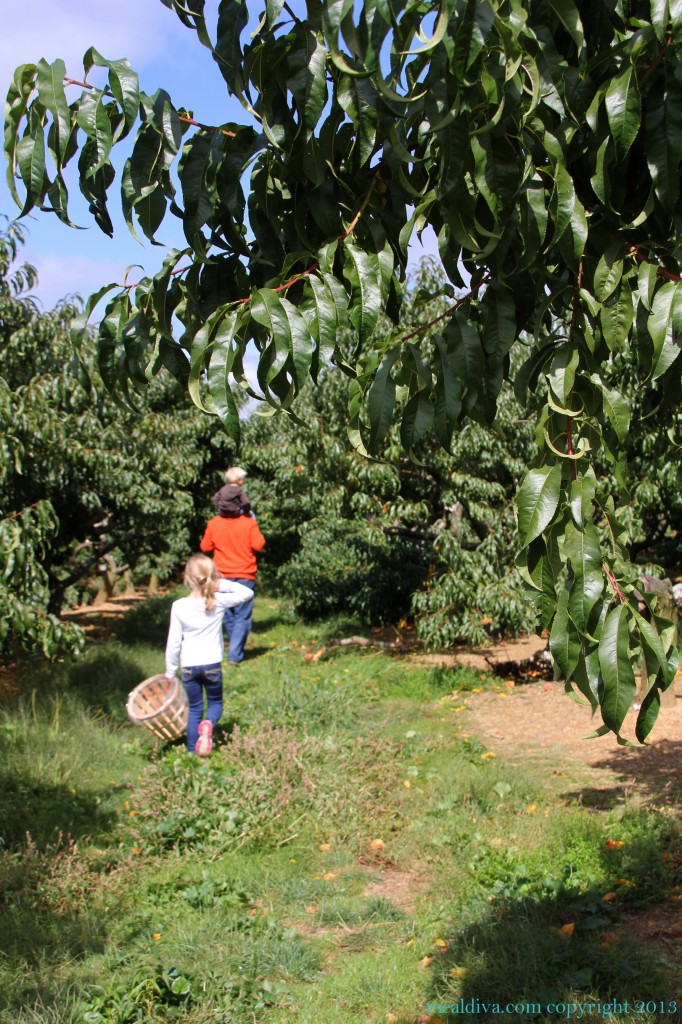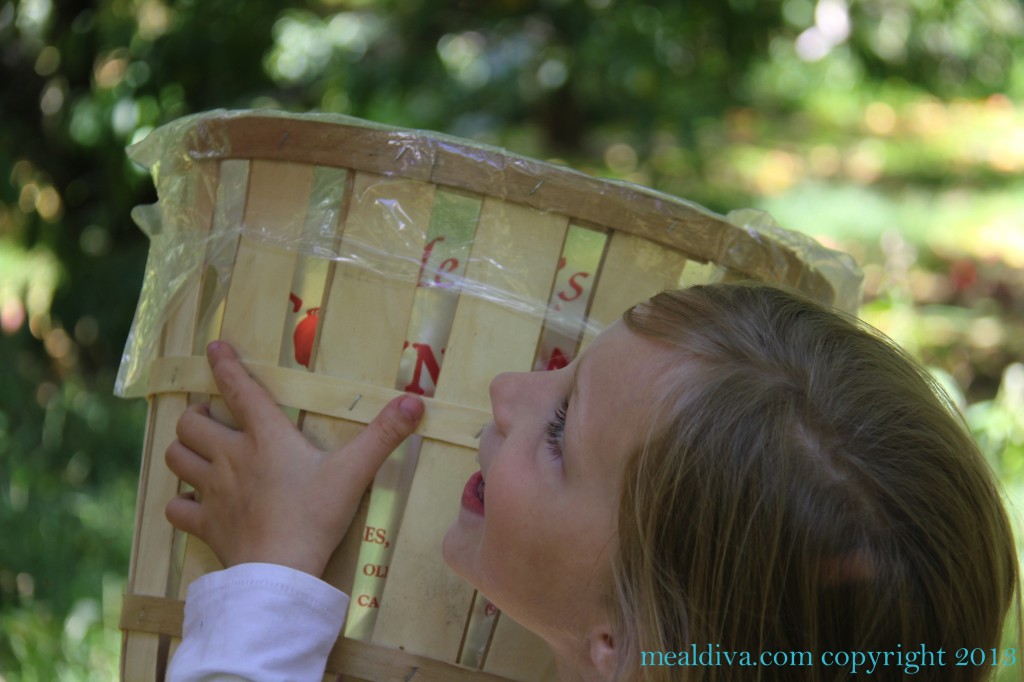 I love Melick's because their farm is very family- friendly. They are located at 474 County Rt. 513, Califon, NJ and they are of my favorite pick-your-own produce locations. The best part is that there is no admission fee and you just pay for what you pick. On most weekends, you can find horse-drawn wagon rides, hay bales for the kids to climb and friendly animals to check out. Melick's is not commercialized and you really do get to enjoy a beautiful, pick-you-own experience. Inside the stand, there is a large variety of local produce ready for you to add to your peach picking purchase and take home to enjoy. For more information on Melick's Town Farm, check out their website at http://melickstownfarm.com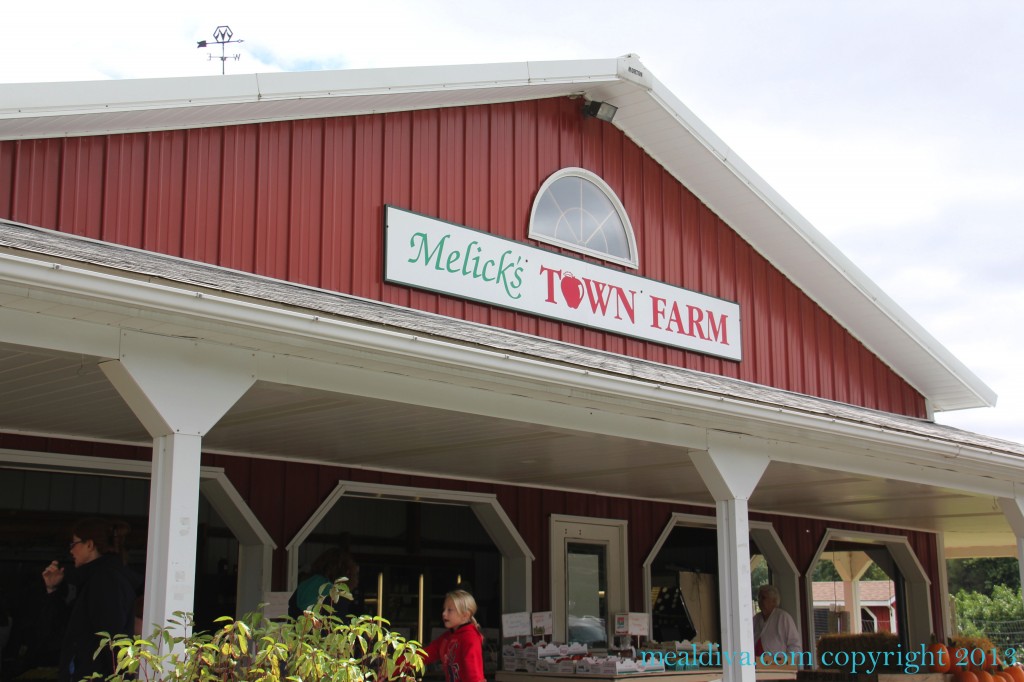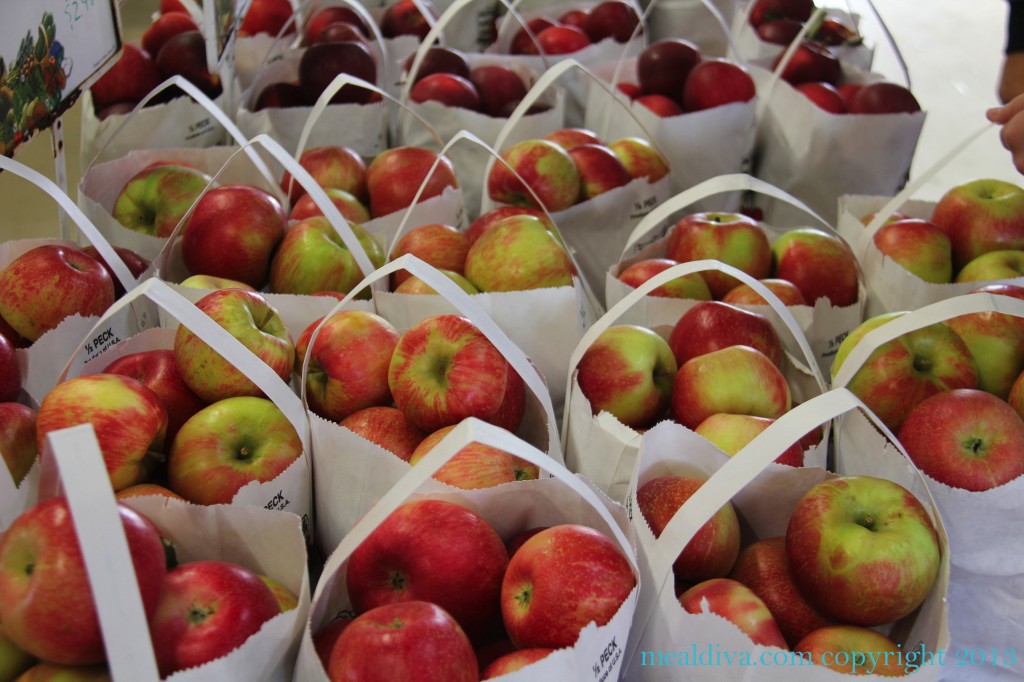 If you're like me, when you pick your own, you pick a lot! So what should you do with your PYO?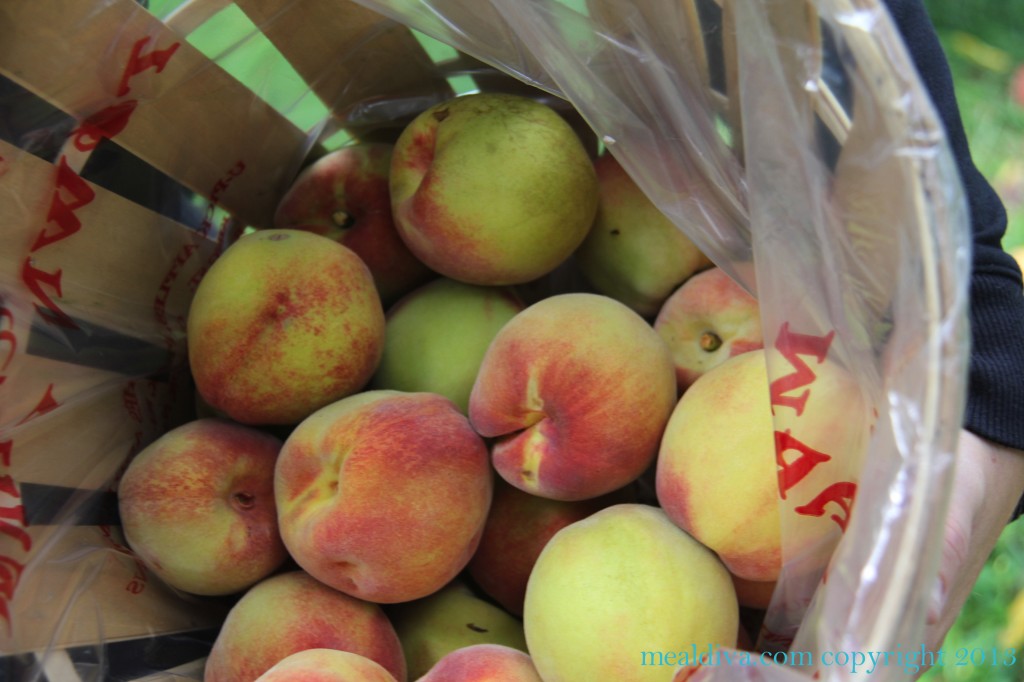 When you get home, here are a few tips for taking care of your peaches:
Spread the peaches out on towels and separate out any mushy or damaged ones.
Put a few days supply into the crisper in your fridge. Fresh Jersey peaches make a GREAT school or afternoon snack!
Wash and cut the remaining peaches up and freeze them for ice-cream toppings or smoothies!
Get ready to make Tilapia with Peaches, Peach Shortbread and Over-Night Peach Oatmeal with the MealDiva!
For Breakfast: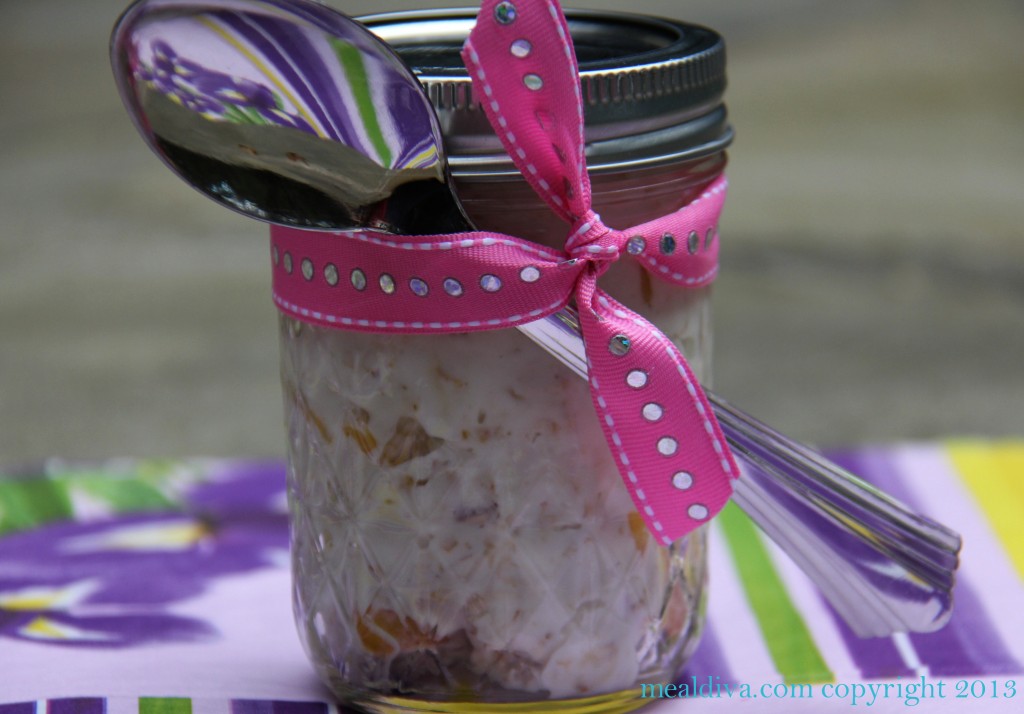 I suggest that you make a few of these and eat them during the week. They are perfect "grab and go" breakfast!
Overnight Peach Oatmeal
Ingredients:
½ cup plain or coconut yogurt
¼ cup uncooked, rolled oats
1/3 cup fresh peaches, pitted, peeled and sliced
1 -3 tsp. honey to taste
Directions:
In a bowl, stir together yogurt, oats and peaches.
Add honey to taste.
Cover and refrigerate overnight
When ready to eat, stir to break up the fruit and dig in!
For Dinner: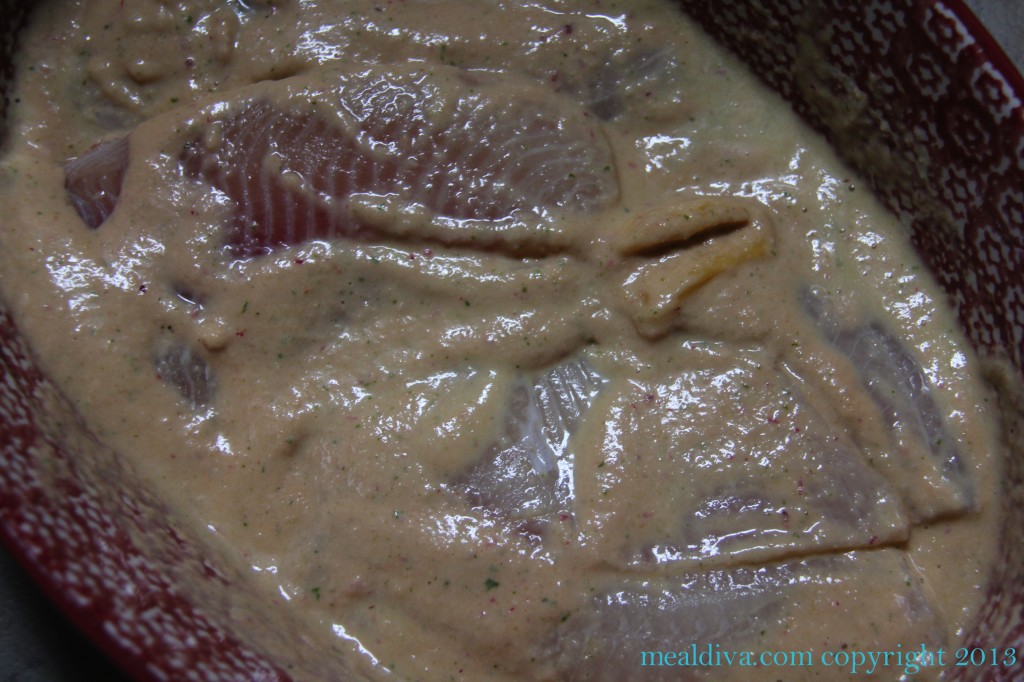 This is amazing! The fish turns out flakey, moist and delicious. The peaches add a sweet dimension to this dish that is beautiful and very unexpected. If you've never cooked fish before, this is a good recipe to start with!
Tilapia & Peaches in Foil
Ingredients:
4 tilapia filets, washed and dried
2 peaches, peeled and sliced
1 peach, peeled and sliced for cooking later
2 garlic cloves, chopped
¼ cup extra-virgin olive oil
¼ cup basil, leaves torn
½ tsp each of salt and pepper
1 medium red onion, sliced
Directions:
In a blender, add peaches, garlic, oil, basil, salt and pepper and onion. Puree until smooth.
Add tilapia to a pan and pour puree over the fish.
Cover the fish to marinate 12-14 hours in the refrigerator.
Preheat oven to 425 degrees
Cut foil into 4 sheets, 12X20 inches.
Spray foil with PAM so the food doesn't stick.
Place 1 tilapia filet in the center of each sheet and top with 1-2 peach slices.
Bake fish packets for 25 minutes.
Remove packets from the oven and enjoy!
To make this MealDiva Approved, complete dinner; serve this with a farm-fresh kale chips and whole-wheat rice!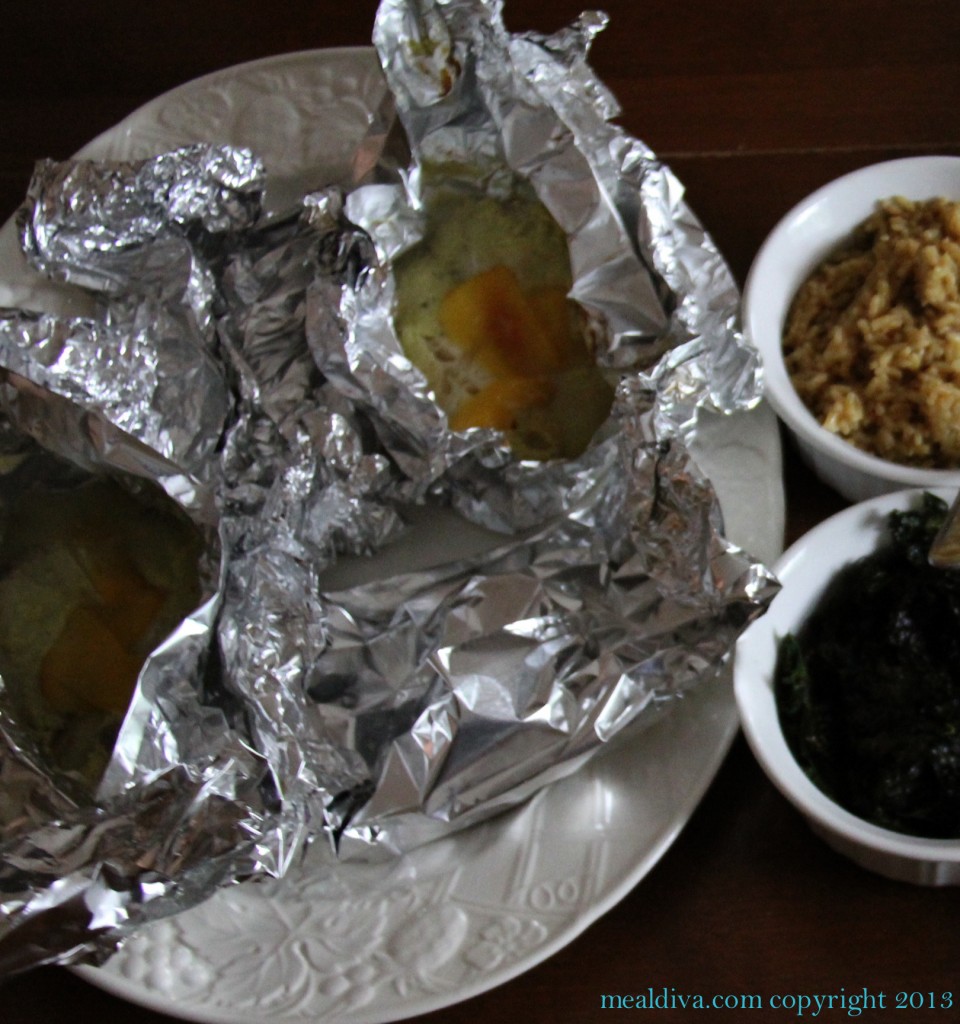 For Dessert: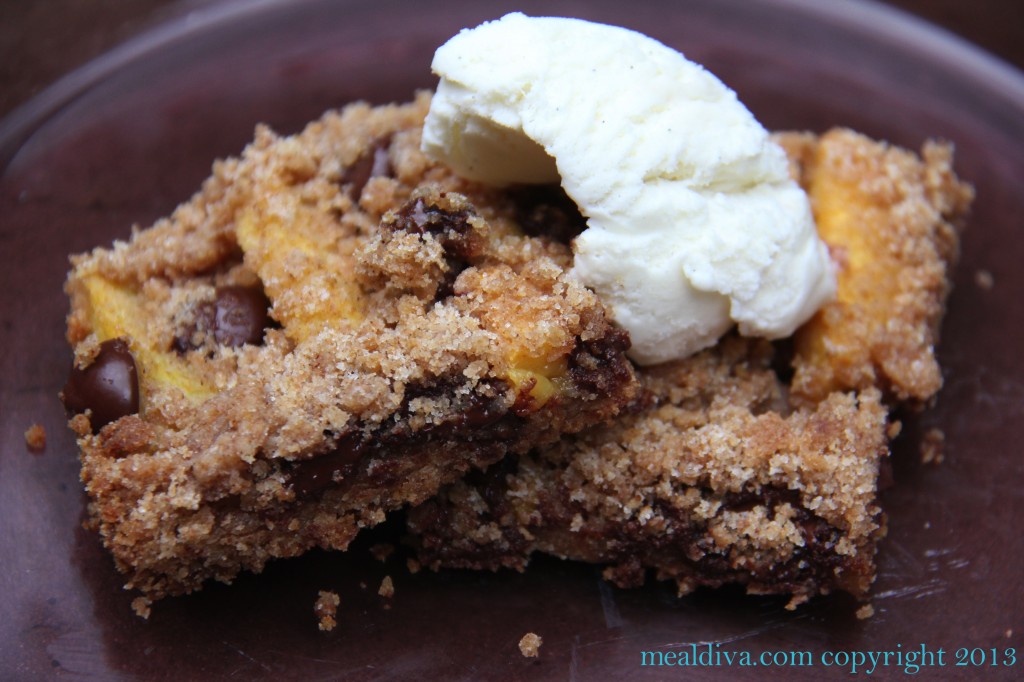 This pan of peach lusciousness does not survive a day in my house…. oh yum…that's all I have to say! Enjoy!
Peach Shortbread Bake
Ingredients:
1 cup white sugar
1 tsp. baking powder
2 ¾ cups all-purpose flour
¼ tsp. cinnamon
1/4 tsp. nutmeg
¼ tsp salt
2 sticks cold, unsalted butter, sliced
1 egg
4 peaches, pitted, peeled and sliced
½ cup chocolate chips
Optional: Serve topped with ice-cream
Directions:
Preheat oven to 375
Spray a 9X13-baking dish with PAM
In a bowl, stir together sugar, baking powder, flour, salt and spices.
Using your hands, crumble in the butter and egg. It should be crumbly.
Press ¾ of the crumbs into the bottom of the pan. Make sure it looks really packed down.
Layer peach slices into the pan.
Sprinkle chocolate chips in between peach slices
Top with the remaining mixture.
Bake for 30 minutes until browned on top
Cool completely before cutting and be sure to store it in the fridge!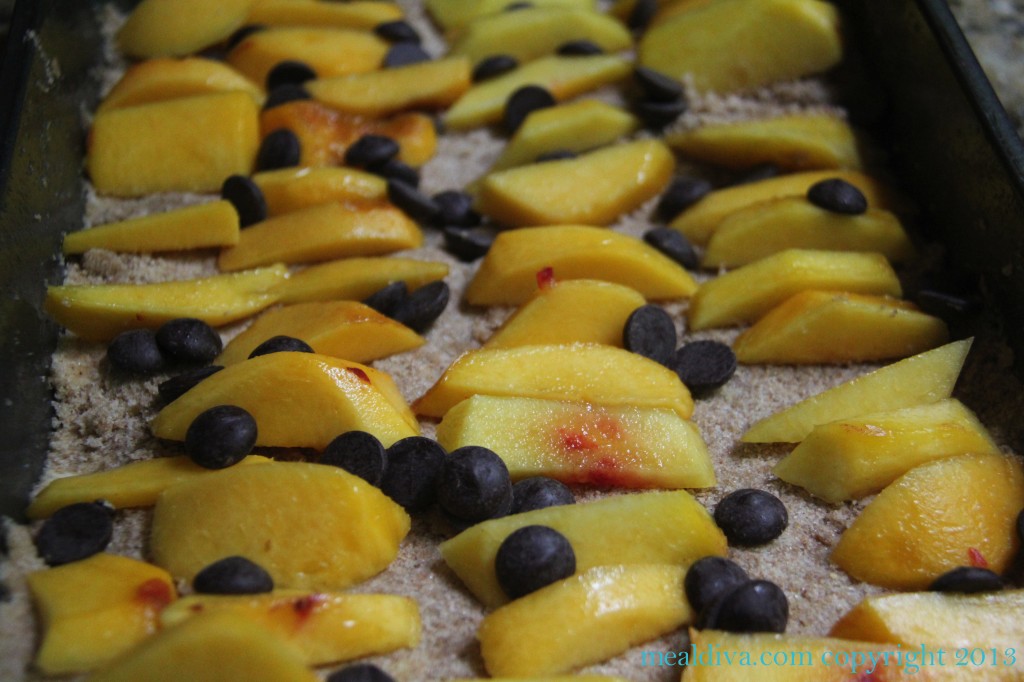 There are a million other things to do with peaches so feel free to email me at jen@mealdiva.com if you need some more ideas! Otherwise, get out there, enjoy the fresh air and do a little PYO!
* I was not compensated for this post. All opinions are my own*