Local Bites- August/September
I love the month of August-
I spent the first part of the month with family down in LBI, seated on the beach with the sun in my face, the ocean glimmering on the horizon and a cold Angry Orchard Summer Cider in my hand. Every time I took a swig of the fruity drink, all I could think was Ahh, the glory of summer.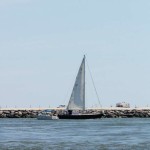 The lazy beach days quickly turned to crazy walking days as we whisked our kids off on a last minute vacation to Universal Studios in Florida. It was hot but a ton of fun. The magical world of Harry Potter was spectacular but my kids claim that meeting Scooby- Doo and the gang was the highlight.
They are big fans – especially Stew.
On the food front, I have to give Universal (almost – there as one bad incident at the Bayliner Café) two thumbs up in terms of handling food allergies and food intolerances. The best meal we had was at Emeril's Orlando in City Walk. With my 5 year old sleeping on my lap, the Diva family dined on a children's filet mignon that was so tender it could be cut with a fork, delectably seasoned Sweet Barbecue Roasted Salmon and succulent Braised Creekstone Farms Beef Short Rib. The wine selection was delicious, the service was first class AND my food- allergy, gluten-free daughter was able to eat something other then sorbet for dessert. Yes my friends, they made her a crème brulee. It was her first crème brulee EVER and her favorite part was the "crispy, burnt sugar." Delicious dinner in one of Orlando's fun "hot spots."
I'm a little sad to say that vacation is now over and today is back to school for us.
But back to school also means that Jersey corn is super sweet and the apples are almost ready to be picked. Fall is also a great time to head out to some local fall festivals and food charity events. Here are some of my picks for September and October. If you have an event that you would like to add, please feel free to put it in the comments below.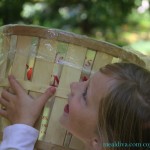 Eat, Drink Local:
AUGUST 31 6-9:00pm
NJ NATURE NOSH Enjoy The Nature Conservancy and Ninety Acres' signature "Wine vs. Stein" event at this roaming cocktail style dinner. This conservation inspired menu will be sure to offer a variety of tastes. Not only will you socialize with Nature Conservancy experts, but you will also learn through special guest Flying Fish Brewing Co. about the importance of clean water sources in making beer. The night will include an episode of "The Creature Show" on New Jersey's endangered wildlife, featuring a presentation by filmmaker and Edible Jersey editor Jared Flesher, a tour of the Natirar Farm as well as a raffle and take home swag bag! Click here to register. 2 Main Street, Peapack and Gladstone. 908.901.9500.
September, 6-8:00pm
A CELEBRATION OF HUNTERDON COUNTY'S HERITAGE WITH A CULINARY JOURNEY Join Teaberry's Tea Room each Thursday throughout the month of September as they feature a different century beginning with the 1700's using locally sourced ingredients & authentic vintage recipes.Reserve a table at 908-788-1010 for one of these candlelit evenings with seatings anytime from 6PM to 8PM. Flemington, NJ
SEPTEMBER 6 AND 19
TOUR DE FARM NJ The bicycle tour of New Jersey farms continues with rides on September 6 (Sussex County) and September 19 (Warren County). Register now and get in gear for this fabulous event. Tickets are $75/pp and include and farm-to-table breakfast, your choice of one of three tour options, farm tastings and more. www.tourdefarmnj.com
September 11-13
OPA FESTIVAL Come be Greek for a day with authentic Greek food, wine, beer and many activities in Flemington, NJ http://opafestival.com
September 16, 6:30pm
HO-HO-KUS'S INN'S CELLAR CLUB, 6:30pm
Clos Pegase at the Cellar Club. Ho-Ho-Kus Inn & Tavern will be hosting The Cellar Club in the Inn's monthly wine education series (no membership required!). September will feature the bold yet elegant Napa Valley wines from Clos Pegase. Four wines will be sampled, plus small plates. $35 pp .
September 24, 6:30pm
UNCORKED UNCAPPED The event will feature a fun-filled evening of fine wine, craft beer, spirits, and restaurant samplings, as well as a silent auction, home brew competition, and awards program. All proceeds will benefit The Arc's programs and services that help individuals with intellectual and developmental disabilities (I/DD) and their families.
About The Arc of Essex County: The Arc of Essex County is a private, non-profit organization dedicated to helping children and adults with intellectual and developmental disabilities participate in every level of our society and enjoy fuller, more independent lives. Founded in 1948, The Arc of Essex County provides a wide variety of programs and services that support nearly 1,500 people throughout Essex County from birth to their senior years. For more information or to make a donation, visit www.arcessex.org. Event takes place at The Westminster Hotel in Livingston. Cost: $100 per ticket http://uncorkedanduncapped.com/?page_id=320
September 26 & 27
FOODSHED ALLIANCE WINE AND FOOD FESTIVAL
Alba Vineyard is hosting Foodshed Alliance Wine and Food Festival. For more information, visit www.foodshedalliancewineandfoodfestival.com or contact Alba Vineyard at 908-995-7800 www.albavineyard.com
October 5
SIGNATURE CHEFS AUCTION The March of Dimes 13th annual Signature Chefs Auction returns with a gourmet extravaganza featuring the skills and creativity of Central Jersey's finest chefs. Guests will enjoy fabulous cuisine, fine wine, entertainment and the opportunity to bid on incredible auction packages. The March of Dimes is the leading nonprofit organization for pregnancy and baby health. Money raised funds local research and community grants, education programs and advocacy. March of Dimes Signature Chefs Auction
OCTOBER 10, 2 sessions
BIG BREW BEER FESTIVAL returns to The Morristown Armory. They will have 200+ Craft Beers featuring Pumpkin Brews for Fall; Award-winning food from Morris Tap & Grill, Nicole's Ten, The Cow & The Curd, Handsome Devil BBQ & more; Shuttle service to/from Morristown Train station to Fest; Live music provided by Stereo Junkies Use the code MEALDIVA to get a $10 discount on tickets.
http://bigbrewnj.com
October 17th , 12-4:00pm
SOUP & CHILI COOK-OFF & CHEF SMACK-DOWNS! Bring your friends and family to sample each chef's specialty &
VOTE for your favorite 'People's Choice' Winner in each category! Event takes place on Perry Street in Chester, NJ
General Admission: $5.00 – Children under 5 are free! Click here for more information
Cheers and happy cooking and eating!
All opinions are my own and I was not compensated in anyway.