I'm pretty sure they put some crazy illegal substance into Harvey's Revenge Hot Sauce that makes me go back for more. I'm addicted. I put it on everything: from eggs to crispy potatoes to chili and soups (tomato soup in particular). Seriously, all I want is a little Harvey. And more a little more. I even carry it around in my purse, just in case my food needs a little Harvey. Clearly, it's the best hot sauce ever. And, aside from being tasty, it's also local!
I purchased my first bottle at Ort Farms in Long Valley and fell in love right away! Then I noticed that it was made and bottled locally. This little bottle of yum all started out when three Long Valley neighbors, Dave Segal, Scott Monetti and Danny Dalessandro started creating sauces for their backyard BBQ's. One day, someone suggested they try bottling it and they decided to give it a whirl. With nothing but a "love of food," a fun attitude,"blessings from their wives and children" and some funnels and pots, they perfected the recipe in a commercial kitchen. If you live local, you're probably wondering where they found a commercial kitchen to use in Long Valley. The answer is obvious if you really think about it and yet exciting all at the same time: the Farimount Fire Company! In addition, some of the money they make goes to the firehouse as a donation. I really don't think a start-up story can get better then this! I'm completely in love…
There are only 11 ingredients in Harvey's Revenge Hot Sauce and all of them are fruits or vegetables. There are no preservatives and they try and purchase the ingredients locally. I think the most interesting ingredient used is carrots. They incorporated carrots because, according to Scott Monetti, "they take on so many textures and flavors and they compliment the heat from the habanero peppers beautifully." This whole-food sauce is amazing.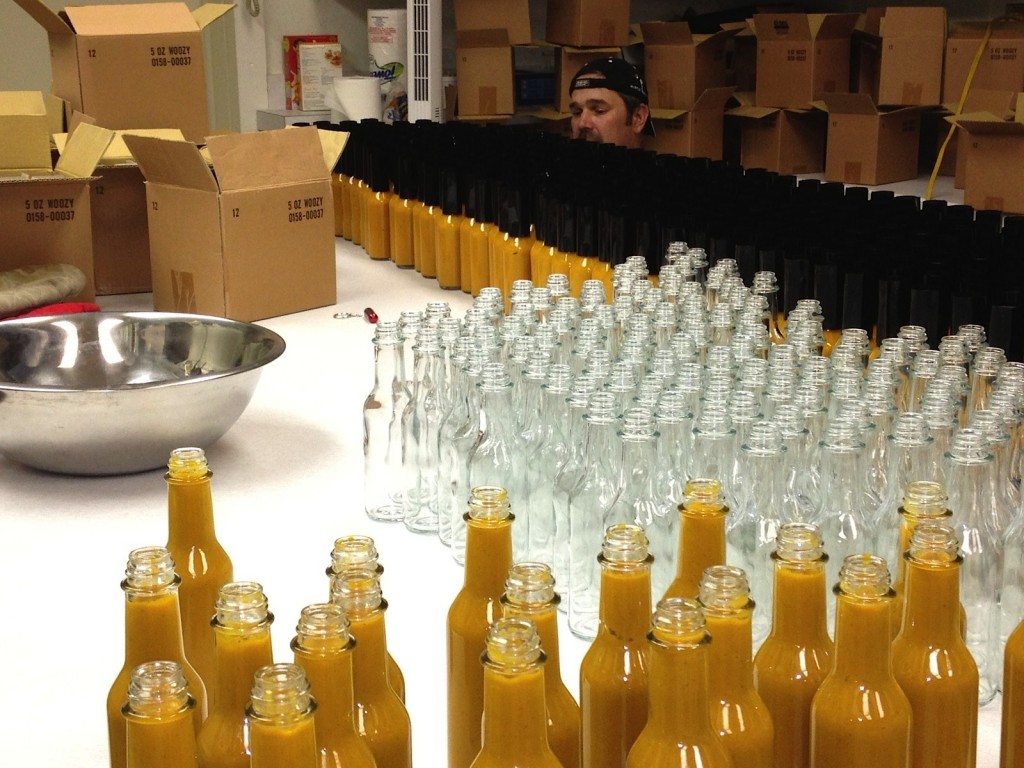 They have three sauces: Medium, SMOKIN' HOT and Double X. I really like the medium sauce with eggs and pulled pork while the SMOKIN' Hot sauce goes exceptionally well in chili. The Double X is "so handmade that people love it" but it is not for the faint of heart. I've been told that it packs a serious punch!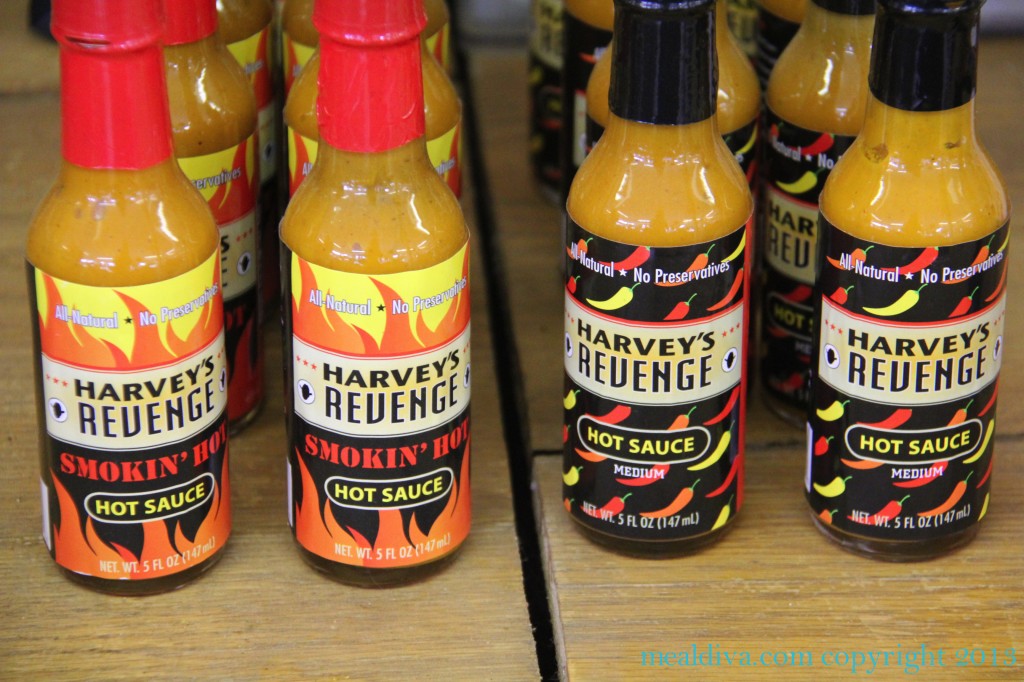 So how does the MealDiva Harvey? Two ways: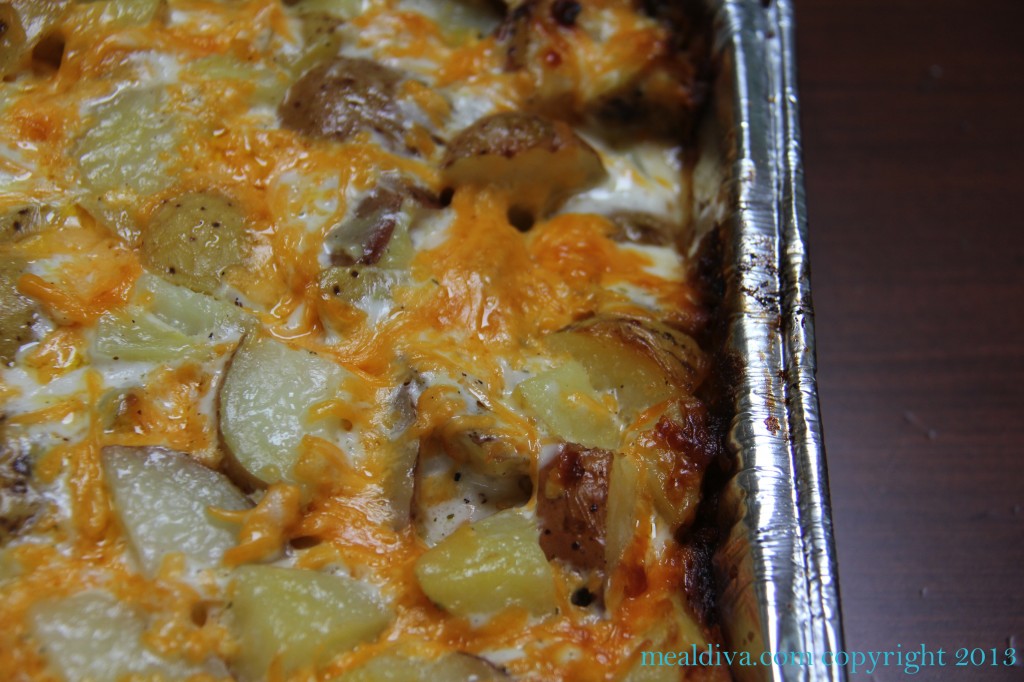 1. Baked Ranch-Harvey Potatoes
This recipe is so good that I ate it all. It was amazing. The end. Seriously, this recipe is perfect for a BBQ or Sunday afternoon football. Then again, I'm pretty sure that crispy potatoes are perfect any day of the year!
Ingredients:
12 small new potatoes, scrubbed and cut in half
1 cup Ranch-style salad dressing
½ cup Harvey's Revenge SMOKIN' hot sauce
1 (8oz) package shredded cheddar cheese
Directions:
Preheat oven to 400
Over medium-high heat, bring large pot filled with water to a boil. Add potatoes and cook for 10 minutes until fork tender but not soft.
Place cooked potatoes in a baking dish
Spread ranch sauce over the potatoes
Drizzle hot sauce over the potatoes
Cover the top with cheese
Bake in the preheated oven for 10-15 minutes until cheese has melted. Enjoy!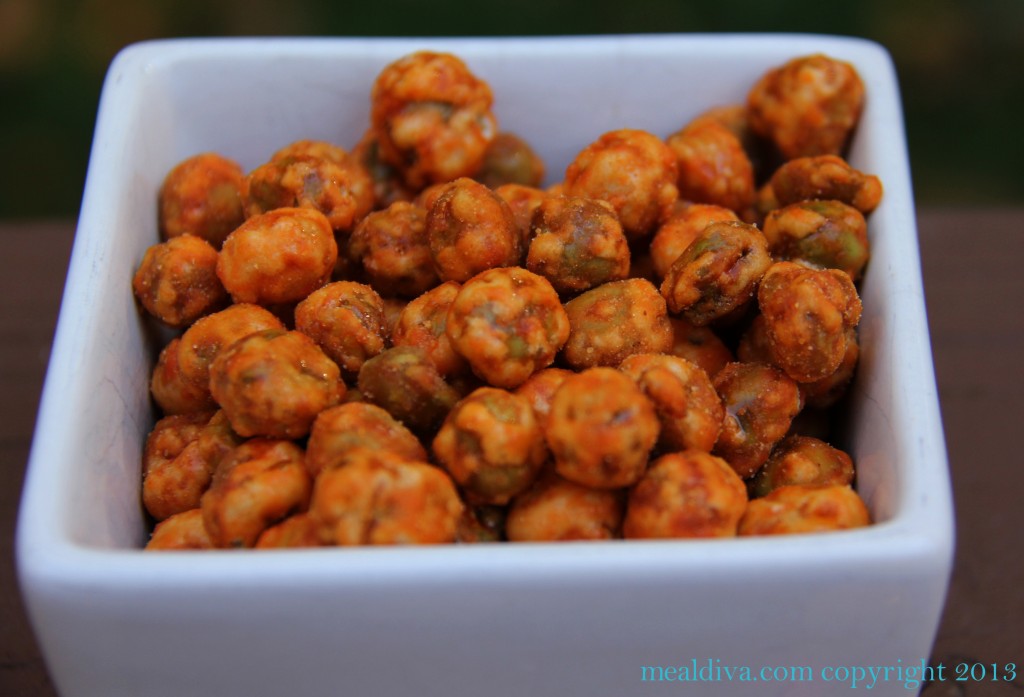 2. Roasted Harvey's Revenge Chickpeas
These are great added to trail mix, eaten alone of even on top of a salad!
Ingredients:
1 (14 oz) can of chickpeas, rinsed and drained
2-½ tbs. Harvey's Revenge medium sauce
2 tbs. olive oil
A pinch of salt
Directions:
Preheat oven to 400
Mix ingredients in a bowl until the chickpeas are well coated.
Place on a baking sheet and bake for 40 minutes, stirring every 8-10 minutes until they crisp up.
For any of you that maybe a bit wary of the "heat" factor, you can add as much or as little hot sauce as you like. I like a "kick" so just build as you please.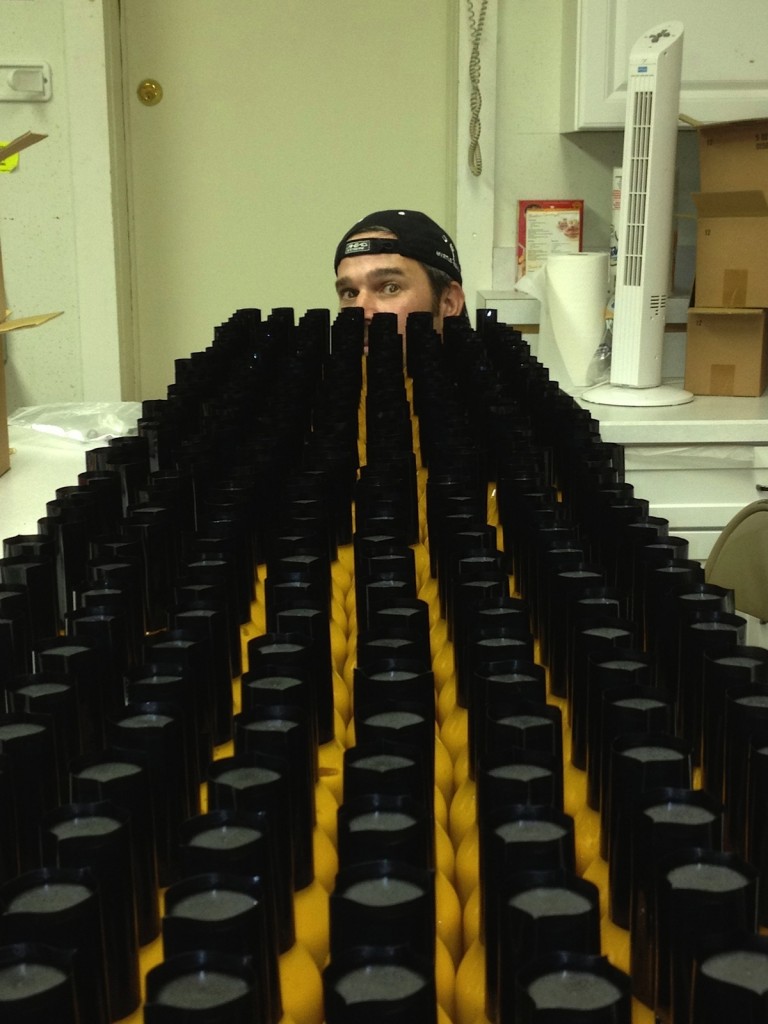 I highly recommend that you pick up some Harvey's Revenge Hot Sauce and get addicted …. I guarantee that you will fall in love and when you do, be sure to go onto their website: http://harveysrevenge.com and tell them how you Harvey!
Harvey's Revenge is sold at :
Liberty Liquors, Oxford, NJ
Town Market, Washington, NJ
Shop Rite Liquors, Chester, NJ
Chester Wine, Chester, NJ
Chester Bagel Café, Chester, NJ
Black River General Store, NJ
Village Liquors, Mendham, NJ
Hilltop Deli, High Bridge, NJ
Ashley Farm, Flanders, NJ
John & Joan Roadside Stand, Piscataway, NJ
The Market Place, Flanders, NJ
The Valley Shepherd Creamery, Long Valley, NJ
Ort Farms, Long Valley, NJ
*I was not compensated in anyway for this post. I'm just a Harvey's addict*