Foodshed Alliance Farmers' Access Network will be kicking off their WEEKLY winter farmers' market in Morris County at the Alexander Hamilton Elementary School on December 4, 2016!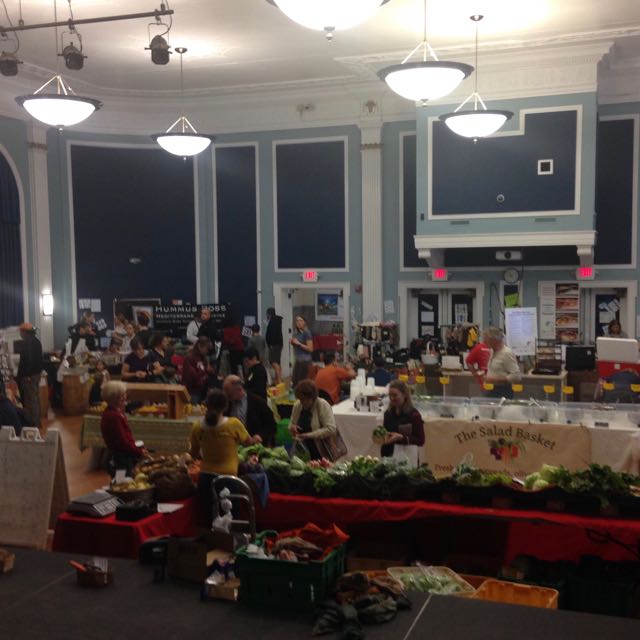 It will be a fantastic market as The Foodshed Alliance Farmers' Access Network, Grow it Green Morristown and the Alexander Hamilton School are joining forces to bring you local food during the winter! This exciting adventure will provide you with an opportunity to eat local all year long!
This "one of a kind" market will feature local foods and goods, all grown, produced and/or raised within a short radius of the area. I'm excited for the market to open because it will allow us to eat and shop locally all year round! Executive Director Kendrya Close explains, "We want to provide all residents in the area with a centralized location to obtain fresh, locally grown and produced meats, cheeses, breads and produce all grown by our farmers within our foodshed. Doing this the entire year only serves to strengthen our sense of community and continue to foster a locally resilient economy!"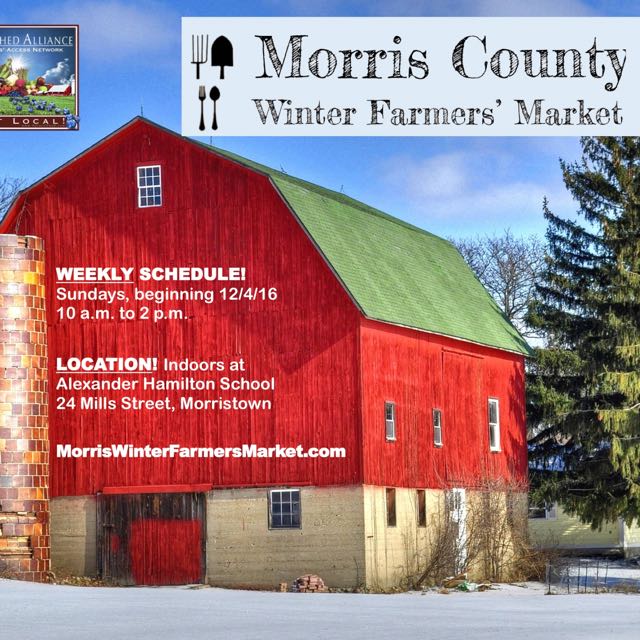 Josephine Noone, Principal of the Alexander Hamilton School says, "Parents and staff are very excited that the school will host the Sunday winter farmers' market. We are looking forward to cooperating with Foodshed Alliance to benefit the Morristown and Morris Township Communities and support local producers."
The winter market is now entering its 4th year and demand for the market from consumers continues to grow as does the demand from farmers for a consistent outlet for their goods. This market represents a win-win opportunity with the market now running on a weekly basis.
Vendors will offer everything from meat to cheese, honey, prepared foods, baked goods, artisan breads and more winter produce than ever. The Market will run EVERY SUNDAY (except for Christmas and New Year's Day) from 10 a.m. to 2 p.m. from December 4 through April 9 indoors at the Alexander Hamilton Elementary School at 24 Mills Street, Morristown. Please visit www.morriswinterfarmersmarket.com for more information.
I was not compensated in anyway for this post. All ideas and recommendations are my own.